The Choice is Yours
We build our windows in a comprehensive selection of types, for the exact functionality you require. It is easy to do a whole house makeover, and get a coordinated look with matching sightlines and finishes, all from a single factory.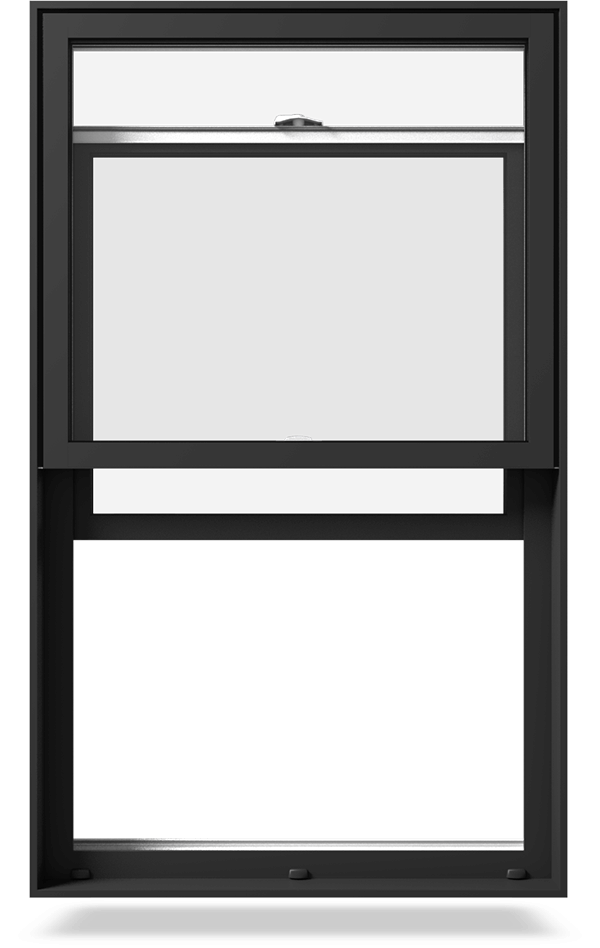 Single & Double Hung Windows
A single-hung window, also known as a single-sash window, is a type of window with a lower operable sash and a fixed upper sash. The lower sash slides vertically, allowing to open the lower half of the window for ventilation. The lower sash often tilts in for easier cleaning from the interior.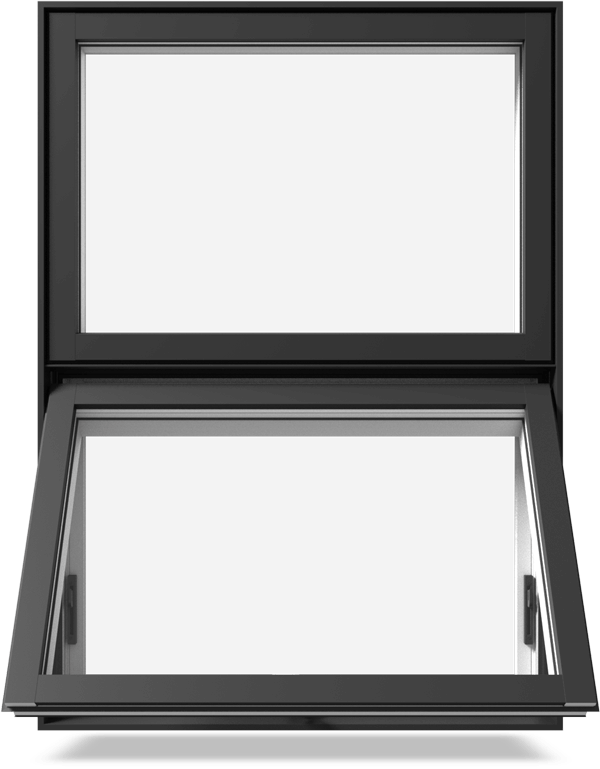 Awning Windows
An awning window is essentially a casement that has its sash attached to the frame by hinges at the top. They swing open outside using a crank handle. Awning windows direct water away from the interior, and can help ventilate a room even during light rain. This feature makes them particularly useful in rooms with higher humidity levels, such as kitchens or bathrooms.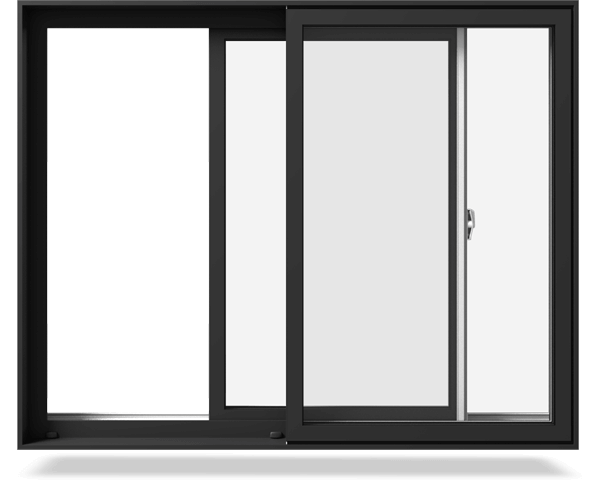 Slider Windows
Often referred to as a slider or gliding windows, single sliding windows have two sashes in a single frame, with one sliding either left or right, while the other one is stationary. Double sliding windows have two or more sashes that slide left or right in a single frame. This design provides more ventilation options. Both sashes are usually removable for easy cleaning from the inside.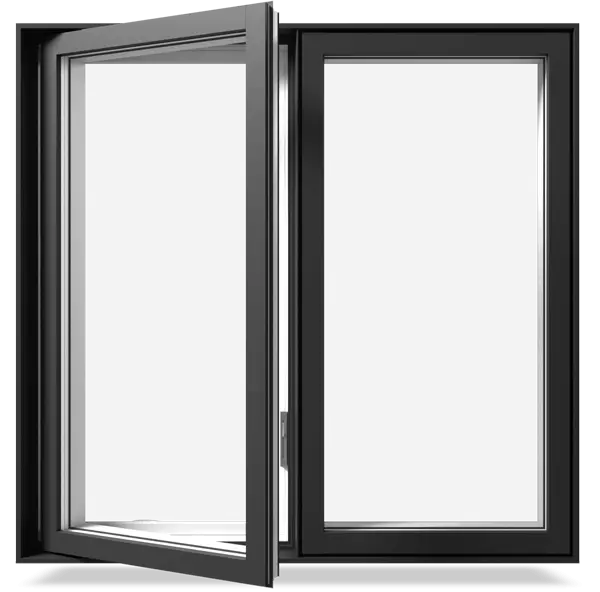 Casement Windows
A casement has its window sash attached to the frame by one or more hinges at the side. They swing open outside using a crank handle, which allows the placement of an insect screen facing the interior. Casements allow for maximum ventilation through the entire window opening.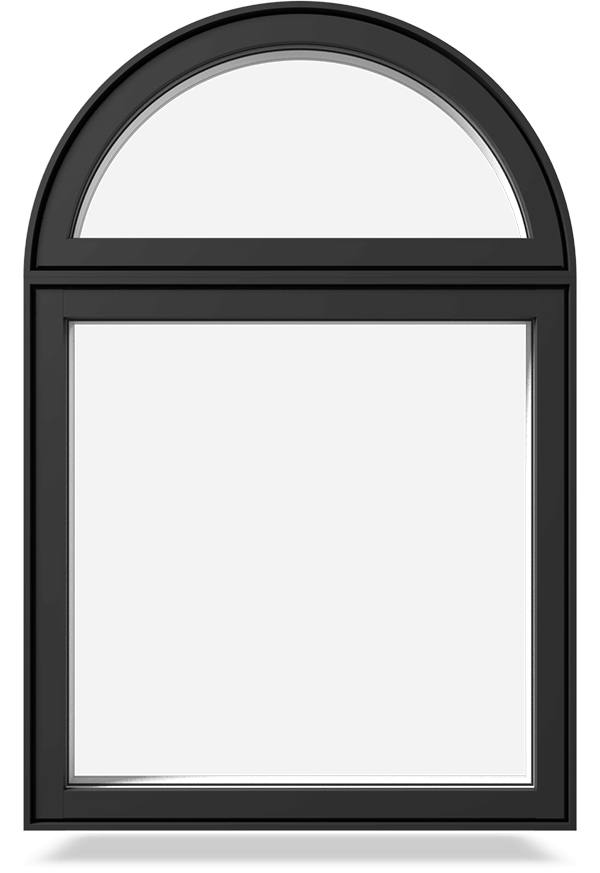 Picture & Shaped Windows
A picture window is a simple rectangular shaped window that does not open. Without window hardware picture windows can be made much larger than windows that open. Picture windows are perfect for filling large openings with glass for abundant natural light where no ventilation is required. They are also more airtight than opening windows, making them more energy-efficient.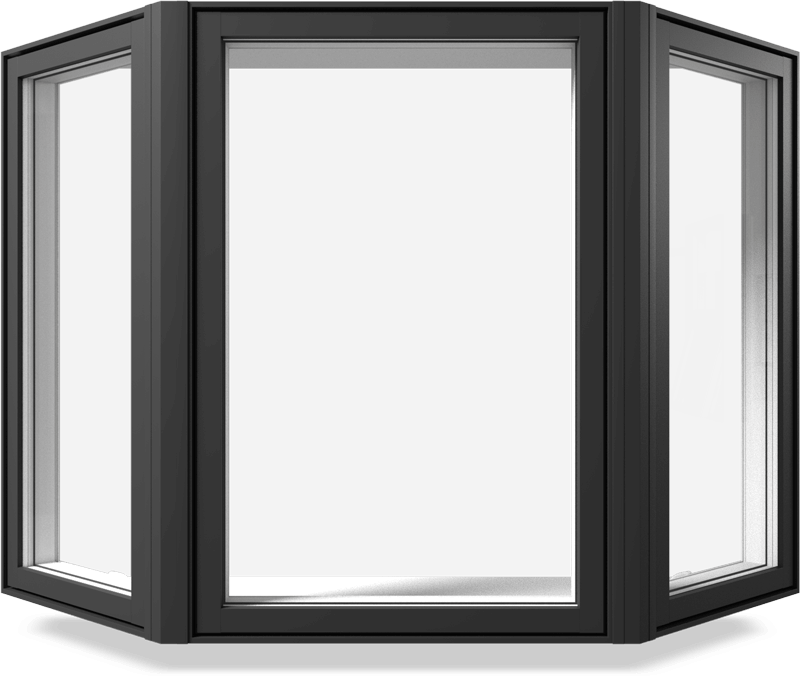 Bow & Bay Windows
A bay and bow windows are combination of several windows, usually three for bay windows and five for bow windows. Bay windows feature a larger central lite flanked by two angled windows and protruding outside beyond the wall, their angles are usually 30 or 45 degrees, but can range from small to straight angles, the latter producing what is also called a box window. Bow windows are arranged in an arc, protruding outside. Apart from adding architectural interest.
Windows Built to Your Liking
Every home is different, and our customizable windows can match your unique style. We offer a comprehensive palette of standard colors, or we can custom-paint your windows. You can enhance the architecture of your home with grides in multiple profiles and finishes. You can also add privacy with textured glass or change your interior lighting with tinted glass. Custom is the new norm, and every window we install is unique.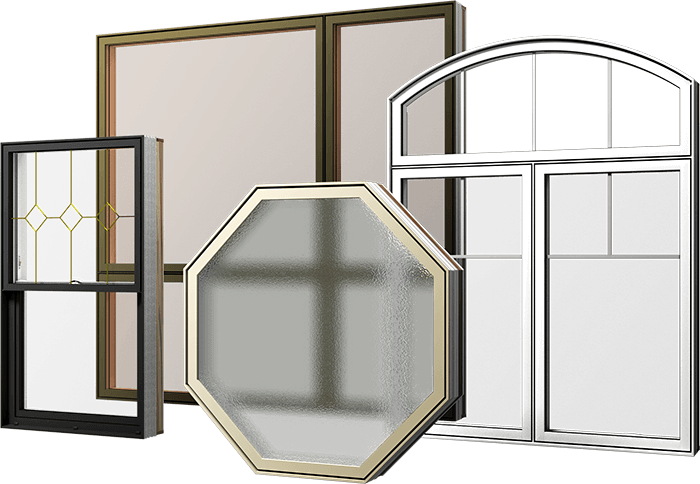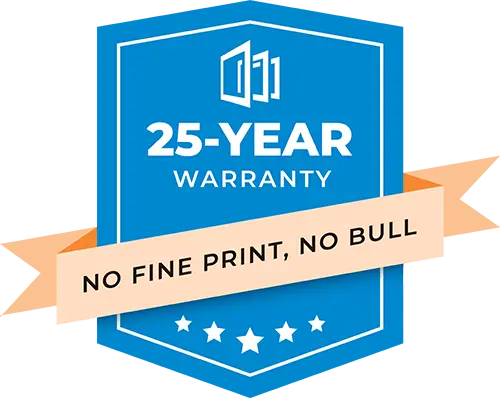 Complete Warranty on Windows
Every window we manufacture and install is covered by a comprehensive but simple warranty. It covers everything: the product, the installation, and any service required, parts and labour, for 25 years straight. The warranty is transferable, and no proof of purchase is necessary. No fine print, no hidden clauses, no bull. If it breaks due to no fault of yours, we'll fix it at no cost to you.
Check out our No-Bull Warranty
Kind Words from Happy Homeowners
We take great pride in a job well done, but having our customers share their Nordik experience makes us as happy as a clam. Here is what some have to say:

We're Here to Help
Let us help make your window replacement as easy and straightforward as possible. Our in-home consultations and estimates are fast, no-obligation, and free. We measure, we customize to your liking, and give you a price on the spot. Then we're on our way.