Canada's national standard on energy efficiency has been raised higher. We have raised ours too. Our RevoCell® windows are now even better and lead national charts!
The Energy Star Standard Got Higher in 2020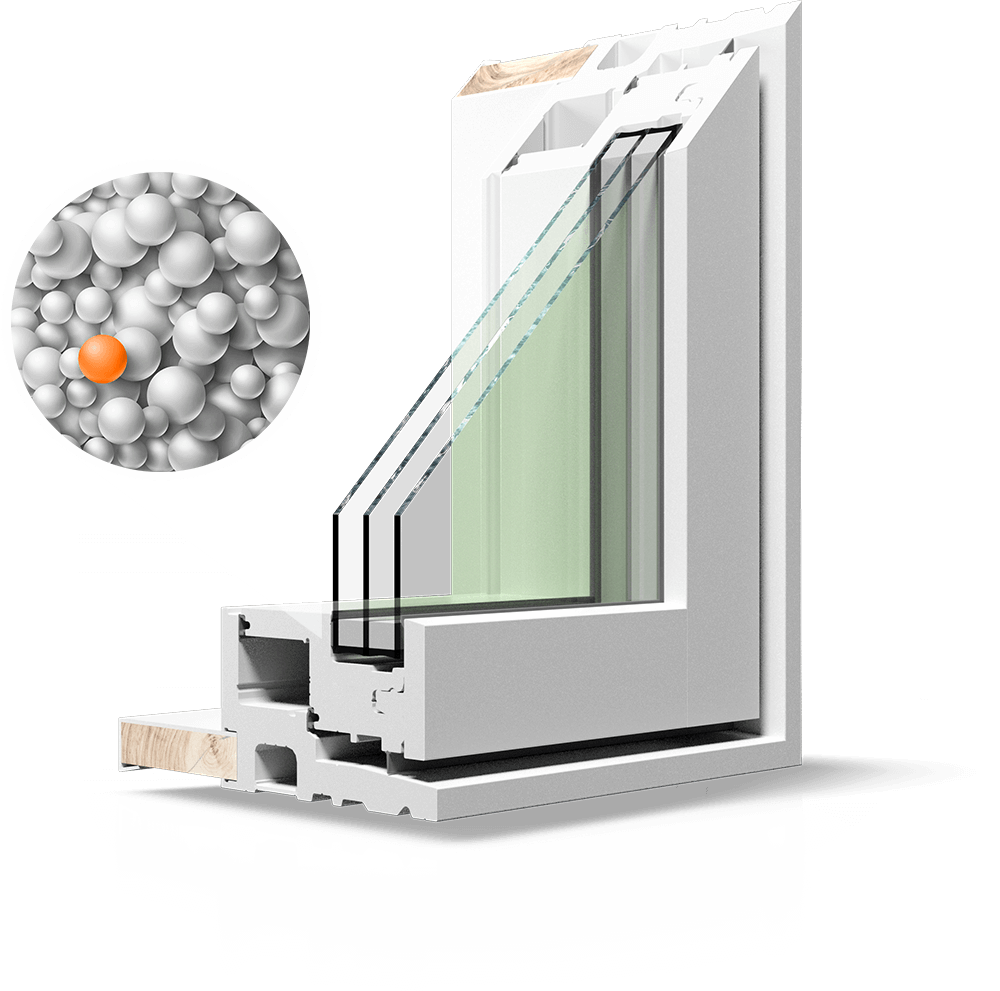 The ENERGY STAR label for windows and doors just got the biggest overhaul in a decade. It is now a single energy efficiency standard that applies to all of Canada. You no longer have to choose windows for a specific climate zone, so that makes things a lot easier — if it is ENERGY STAR rated in 2020, it is efficient enough to bring tangible savings on your energy bills, regardless of where you live - in the mild climate of Vancouver Island or the Arctic expanses of Nunavut. That's good news, right? So, what's the bad news? Most of the windows on the market today didn't make the cut to meet the new certification. From over 2,000,000 ENERGY STAR certified window models in 2019, about 350,000 qualify in 2020. That's more than 80% not making the cut! Here is how requirements have changed:
Version 4 (2015-2019)
ENERGY STAR Climate Zone
Energy Rating (ER)
U-Factor
W/m2·K (Btu/h·ft2·F)
Zone 1
≥ 25
≤ 1.60 (0.28)
Zone 2
≥ 29
≤ 1.40 (0.25)
Zone 3
≥ 34
≤ 1.20 (0.21)
Most Efficient
≥ 36
Version 5 (2020)
ENERGY STAR
Energy Rating (ER)
U-Factor
W/m2·K (Btu/h·ft2·F)
Canada
≥ 34
≤ 1.22 (0.21)
2020 Most Efficient
≥ 40
≤ 1.05 (0.18)
Our RevoCell® Windows Are One Step Ahead
Actually, several steps ahead!
In our ongoing effort to bring our customers the best value for money in fenestration products, we have improved our dual-pane microcellular PVC windows with clearer and better low-e coated glass. We also introduced a triple-pane RevoCell® window, which also features a superior insulated glass unit in its stock configuration. Our new windows are among the top of the ENERGY STAR 2020 Most Efficient product lists by Energy Rating — for both dual- and triple-pane windows. It is a truly remarkable feat, considering that these are our standard, best-priced products, that account for the majority of our installations!
Nordik Window Ratings from NRCan
Nordik Window
Energy Rating (ER)
U-Factor
W/m2·K (Btu/h·ft2·F)
NRCan Reference #
Dual-pane RevoCell®
40
1.42 (0.25)
NR6681-34456794-ES5
Triple-pane RevoCell®
48
0.85 (0.15)
NR6681-34456810-ES5