The Choice is Yours
We build our windows in a comprehensive selection of types, for the exact functionality you require. It is easy to do a whole house makeover, and get a coordinated look with matching sightlines and finishes, from a single factory right here in Ontario.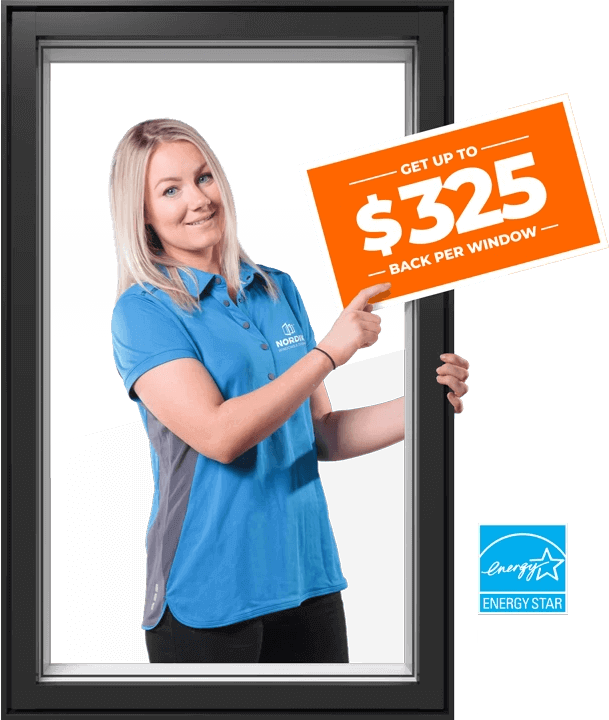 Maximize Your Return on Investment
Apart from saving you more money on energy bills, our ENERGY STAR® 2023 Most Efficient certified RevoCell® windows qualify for significant financial incentives under the existing financial incentives. Homeowners can get up to $10,000 back with the Home Efficiency Rebate Plus program from Enbridge Gas. Our windows also qualify for the interest-free Greener Homes Loan of up to $40,000 from the Canada Mortgage and Housing Corporation (CMHC).
We Reinvented the Window
We set out to develop a window that breaks the mould — without breaking the bank. We're proud to offer RevoCell, our very own line of microcellular PVC windows.
The NAFS ranks them stronger than the best competing vinyl windows. RevoCell windows qualify for the Energy Star Most Efficient designation – the highest in Canada – even with a double-pane glass. It is also brighter than comparable windows, so you'll be hard-pressed to find a better window overall.
Discover RevoCell
Windows Built to Your Liking
Every home is different, and our customizable windows can match your unique style. We offer a comprehensive palette of standard colours, or we can custom-paint your windows. You can enhance the architecture of your home with grilles in multiple profiles and finishes. You can also add privacy with textured glass or change your interior lighting with tinted glass. Custom is the new norm, and every window we install is unique.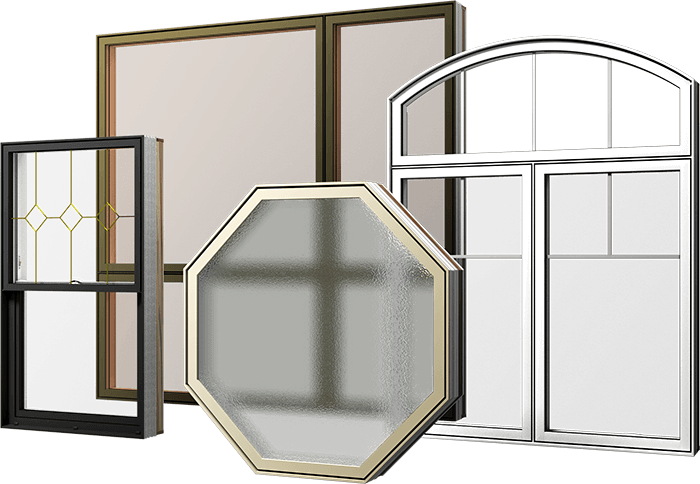 Complete Warranty on Windows
Every window we manufacture and install is covered by a comprehensive but simple warranty. It covers everything: the product, the installation, and any service required, parts and labour, for 25 years straight. The warranty is transferable, and no proof of purchase is necessary. No fine print, no hidden clauses, no bull. If it breaks due to no fault of yours, we'll fix it at no cost to you.
Check out our No-Bull Warranty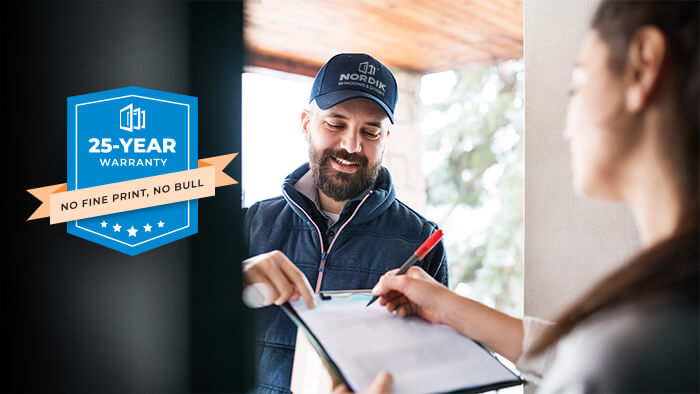 We're Here to Help
Let us help make your window replacement as easy and straightforward as possible. Our in-home consultations and quotes are fast, no-obligation, and free. We measure, we customize to your liking, and give you a price on the spot. Then we're on our way.