A beautiful new exterior door is a cost-effective way to add curb appeal to your home. We build every single door locally, using the best components available, for amazing looks, maximum durability, and high energy efficiency. We take care of the entire door replacement process: from measuring and manufacturing to installation and after-sale service. Our doors are covered by a 25-year warranty, parts and labour.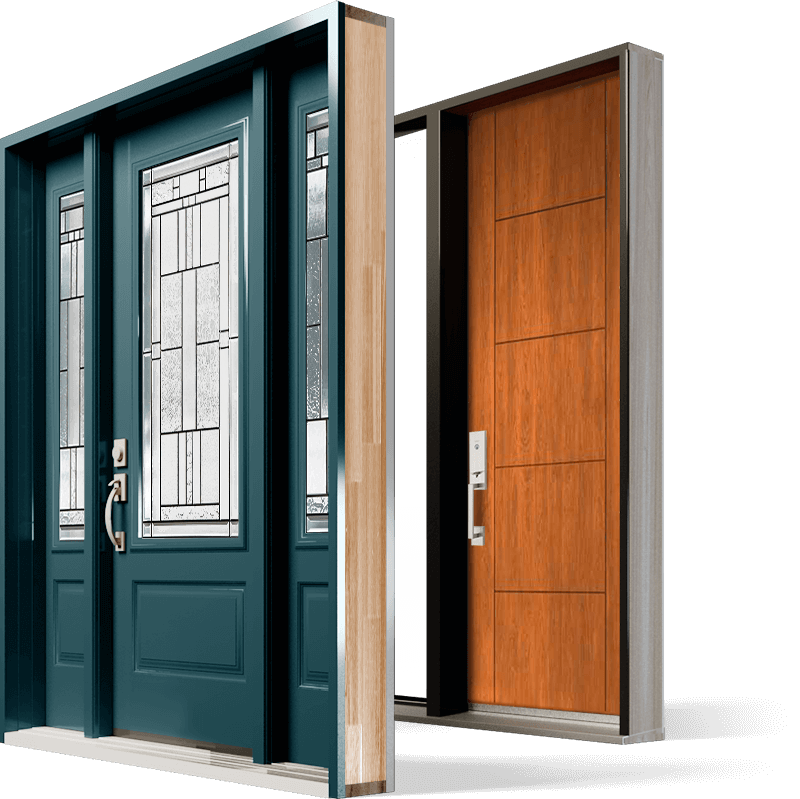 Custom is the New Norm.
We don't pull our doors from a warehouse. Every single door is made-to-order, sized for an exact fit, in a style and finish of your choice. Whether you choose the durability of steel or the rich woodgrain of fibreglass, you can be sure to get a door to your liking that's custom-made to your requirements. Choose from our wide selection of door slabs, decorative or textured glass inserts, hardware, colours — the configurations are virtually endless! Here are just a few of the doors we can manufacture and install for you: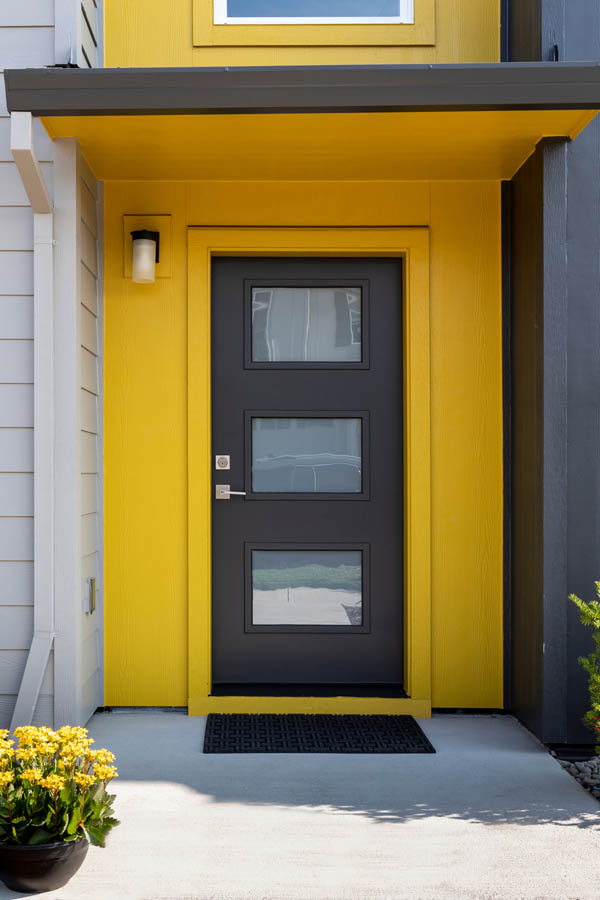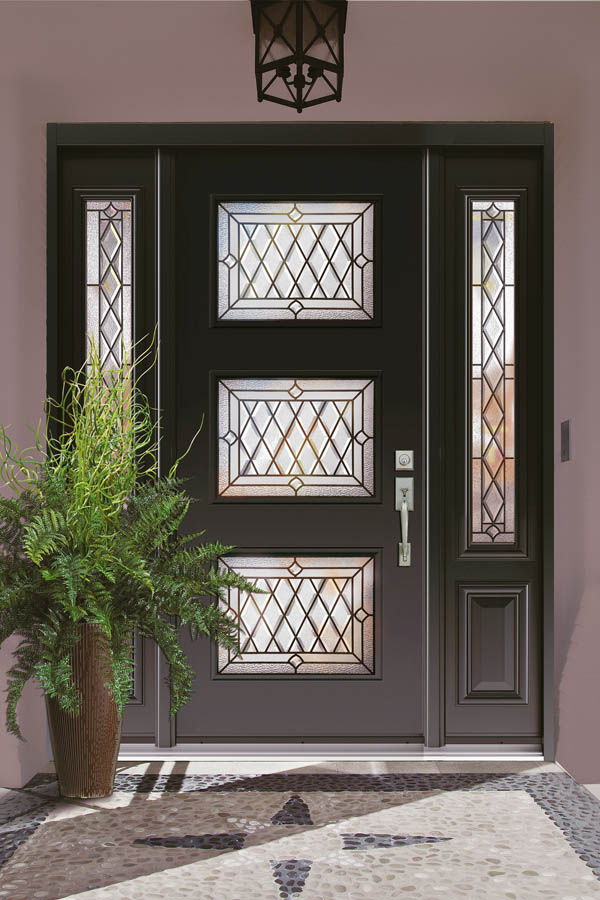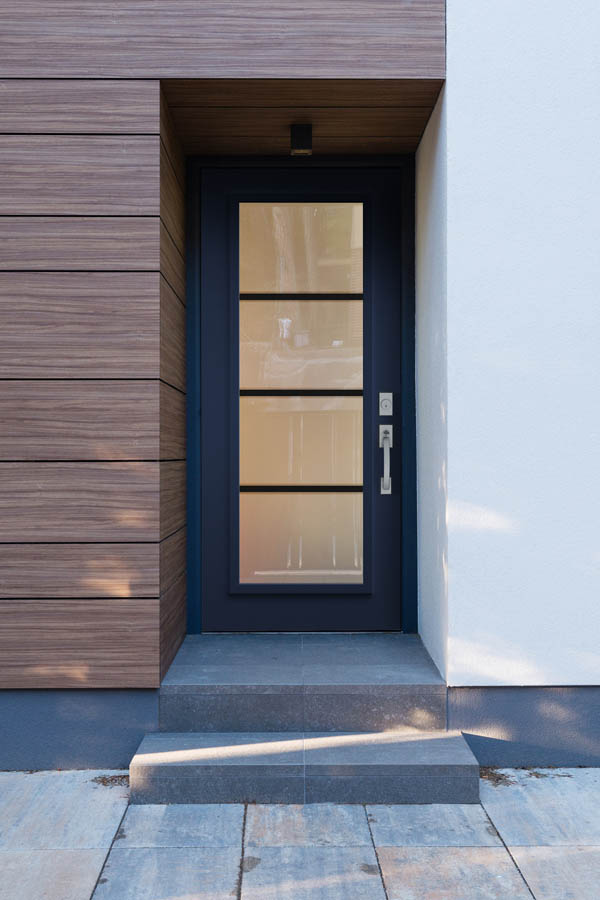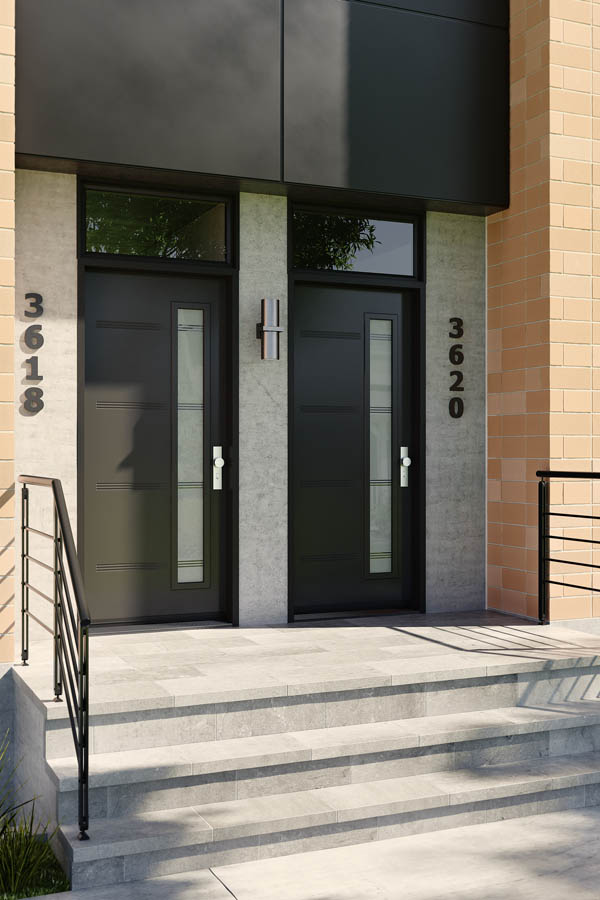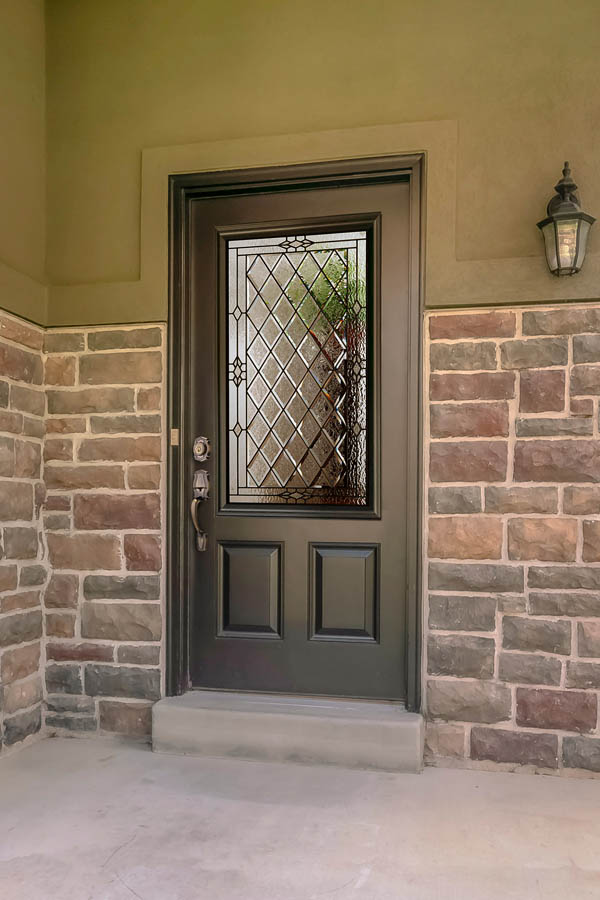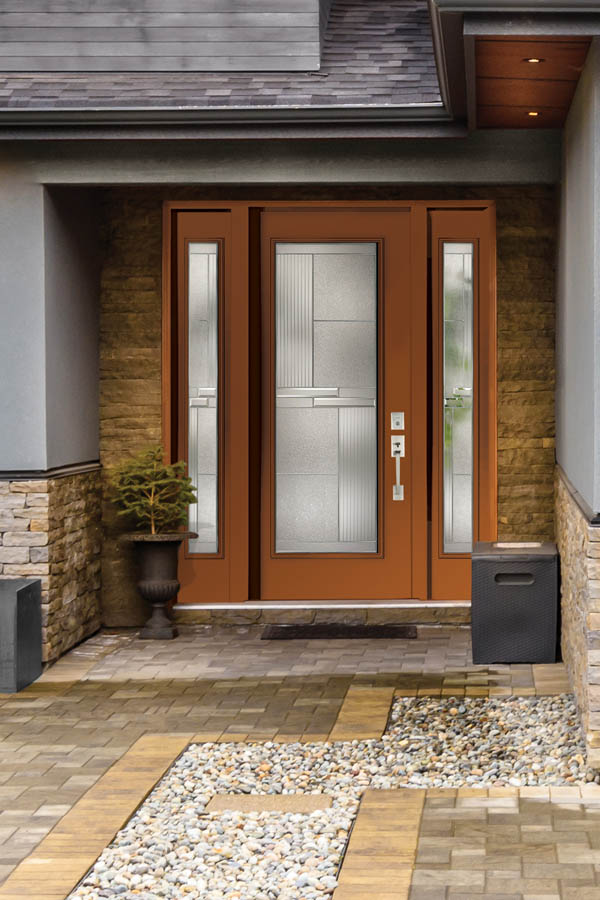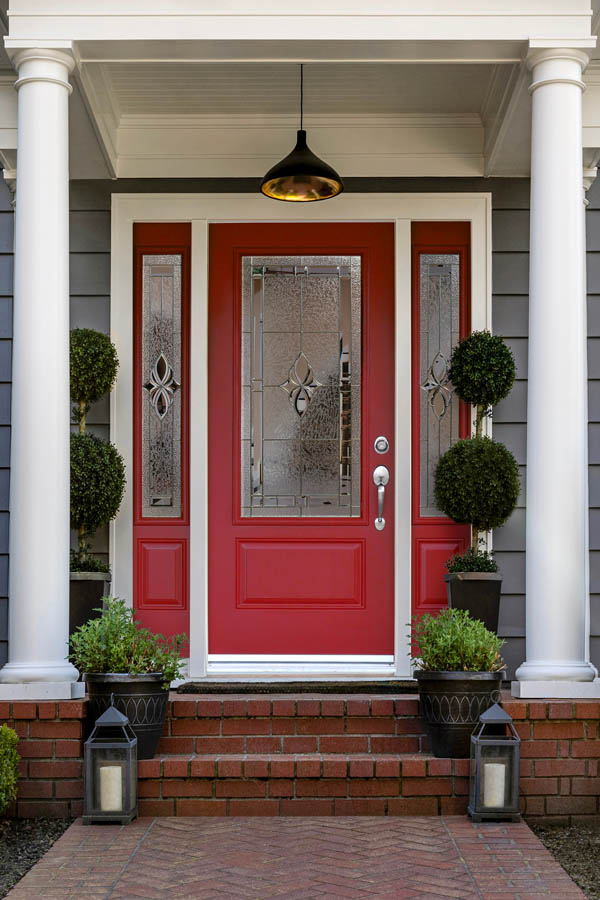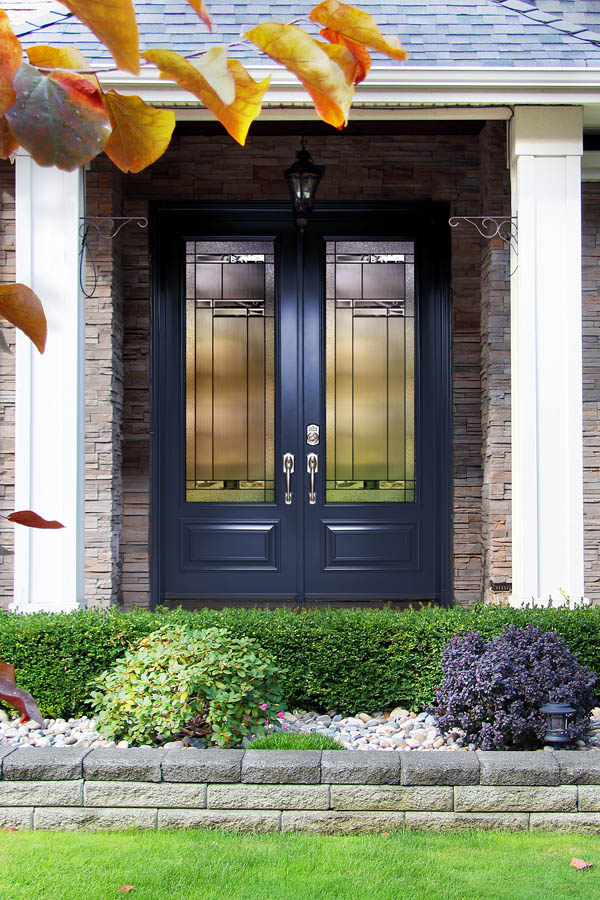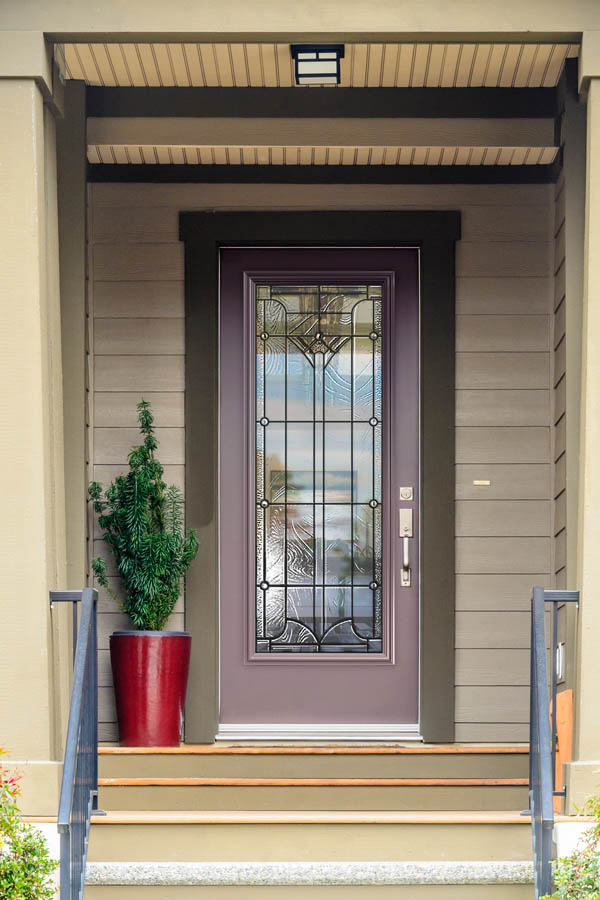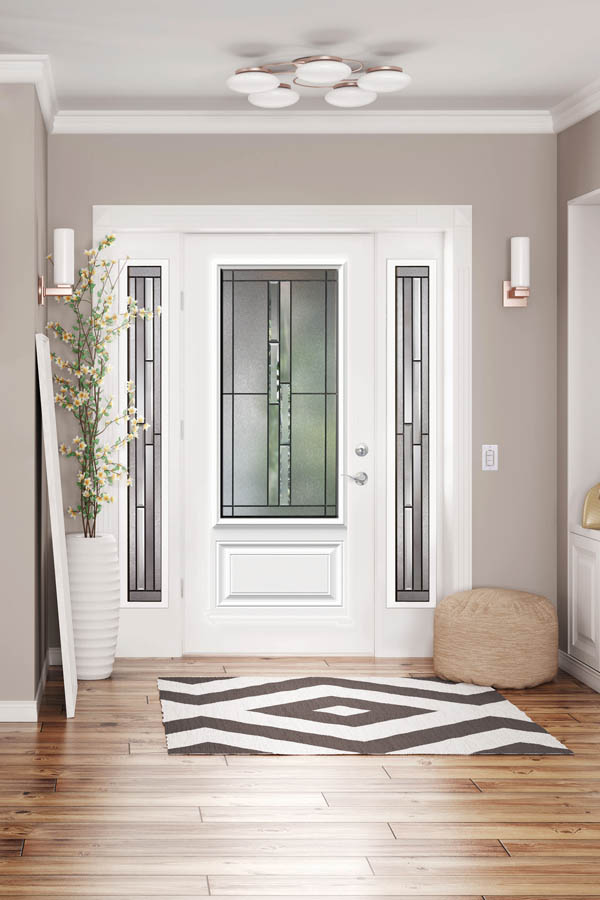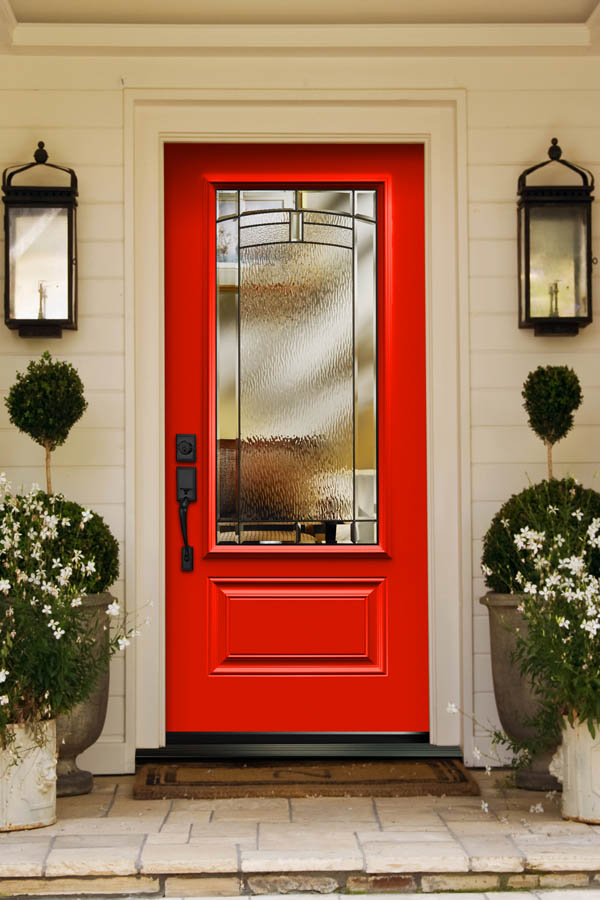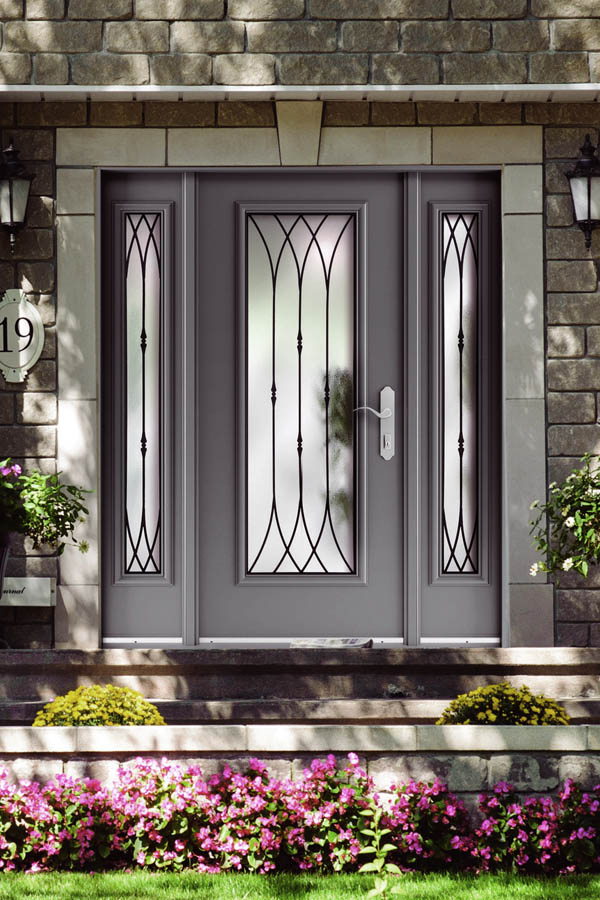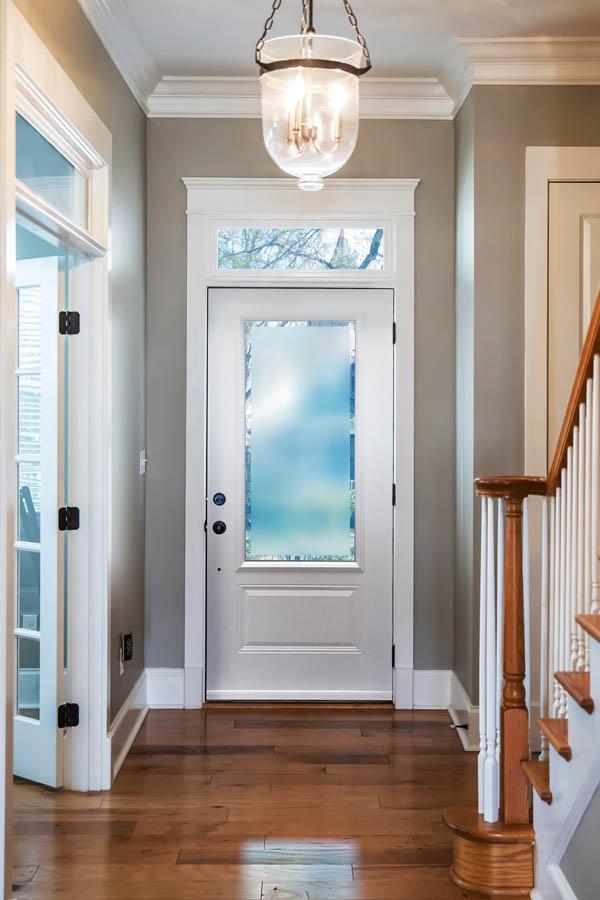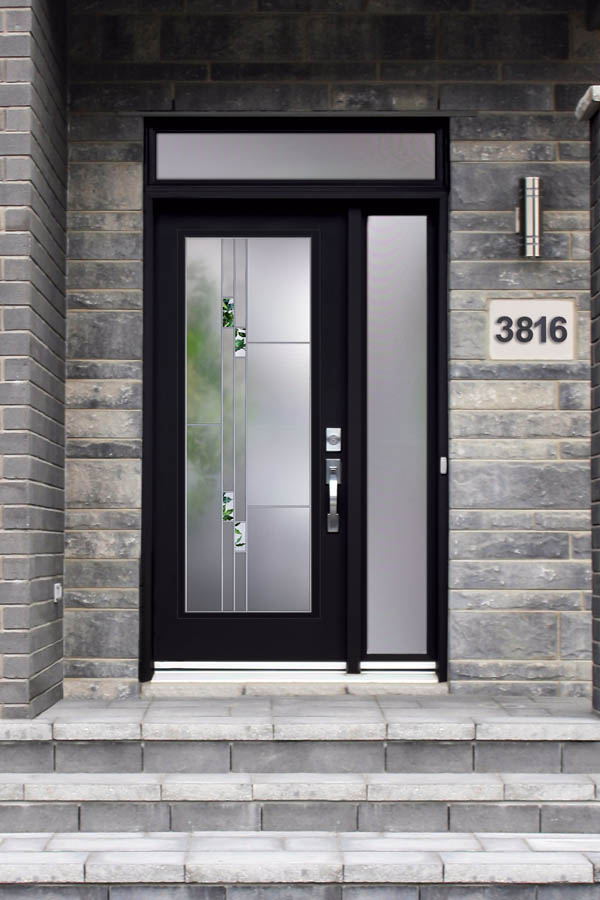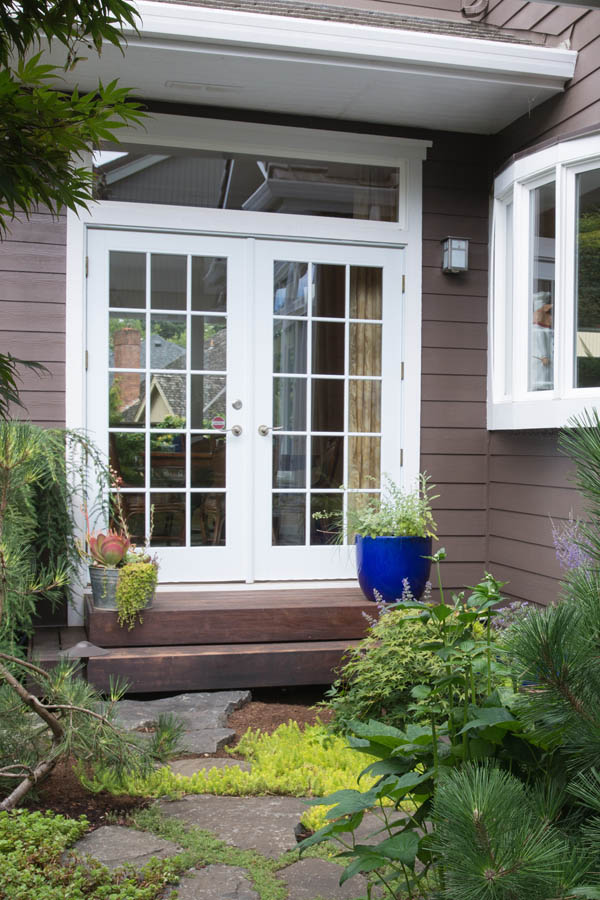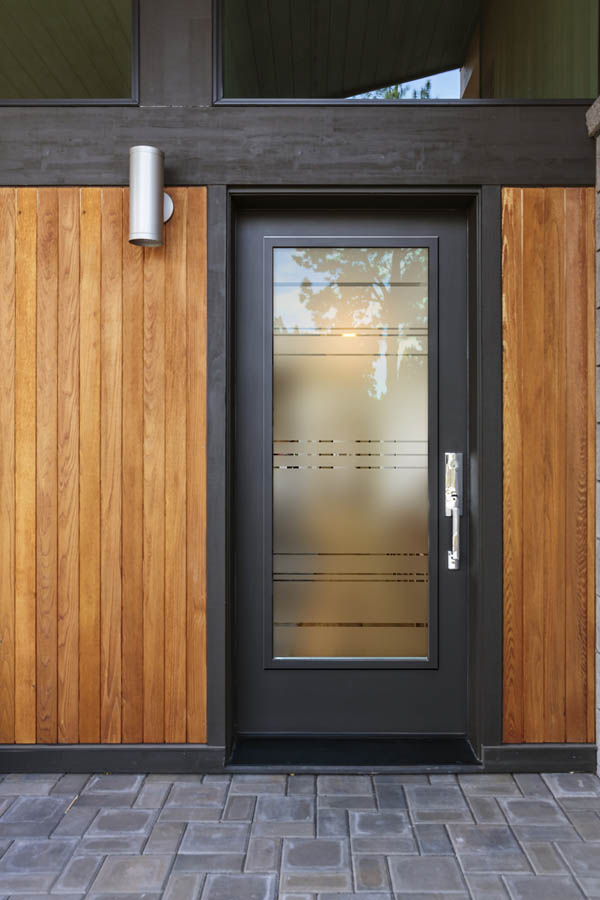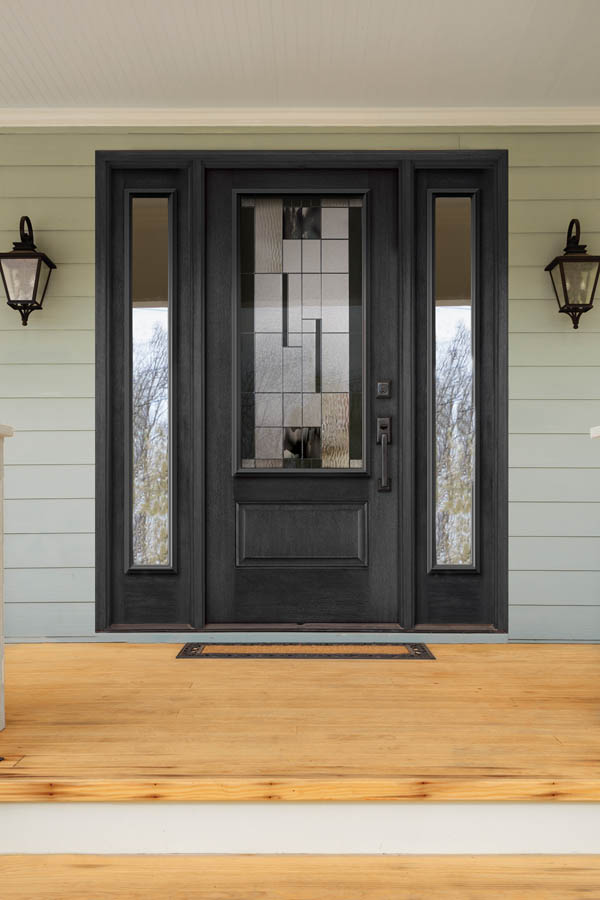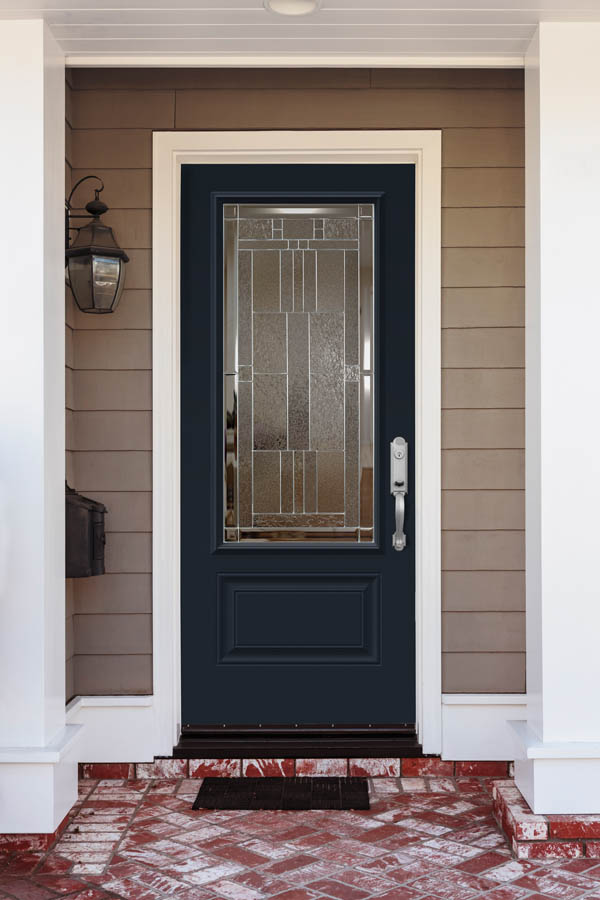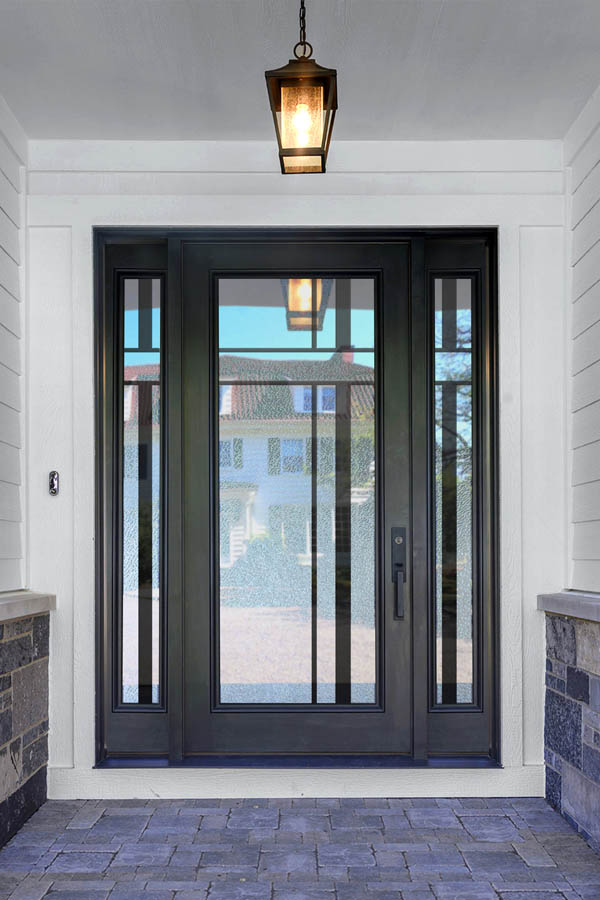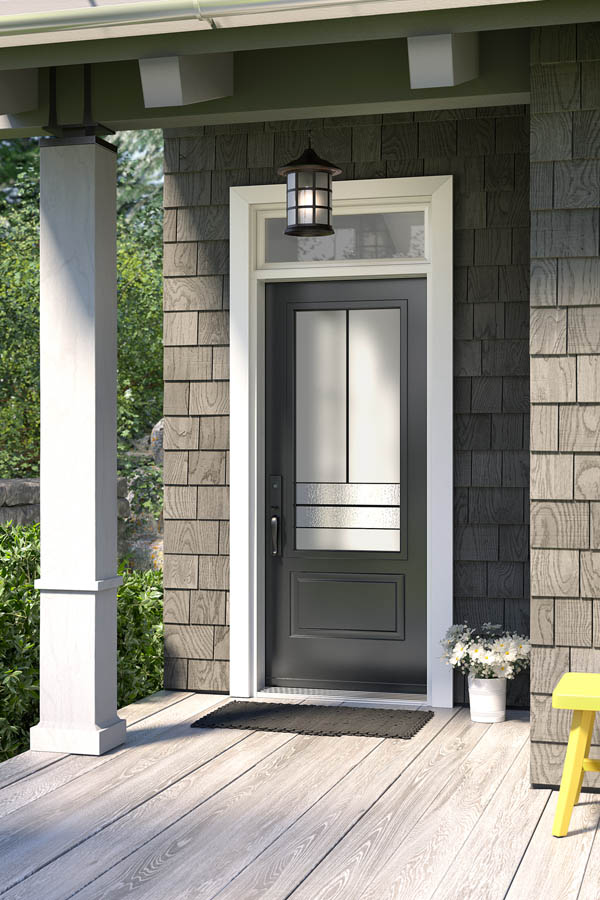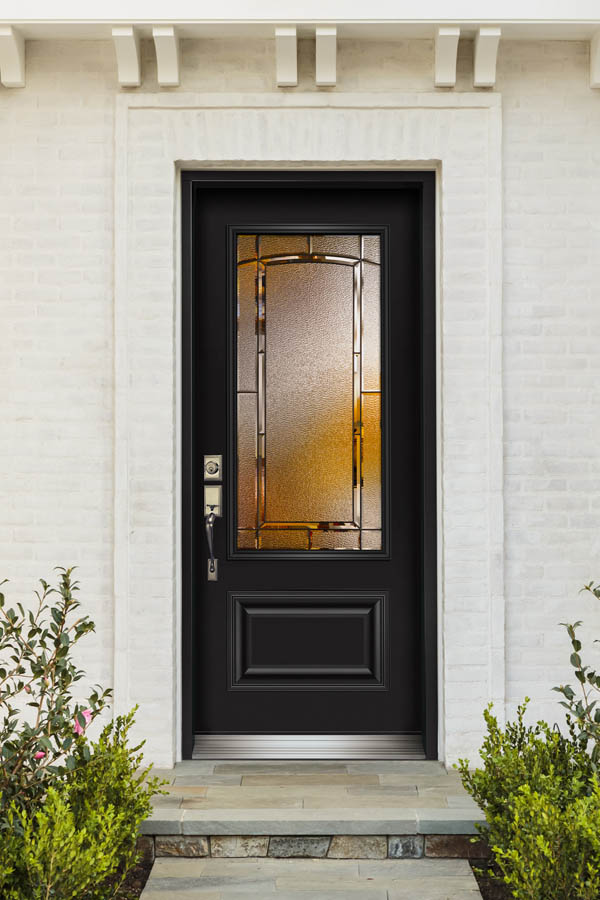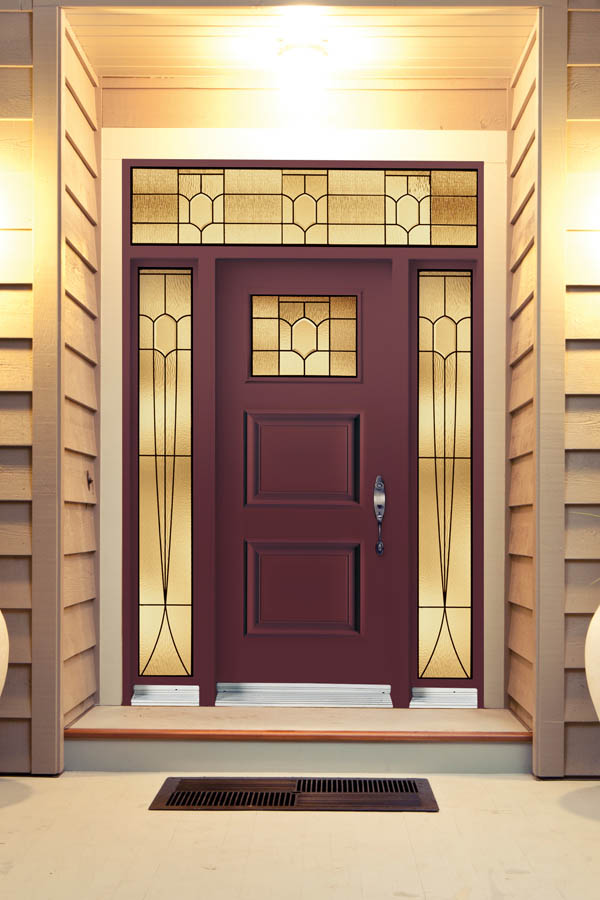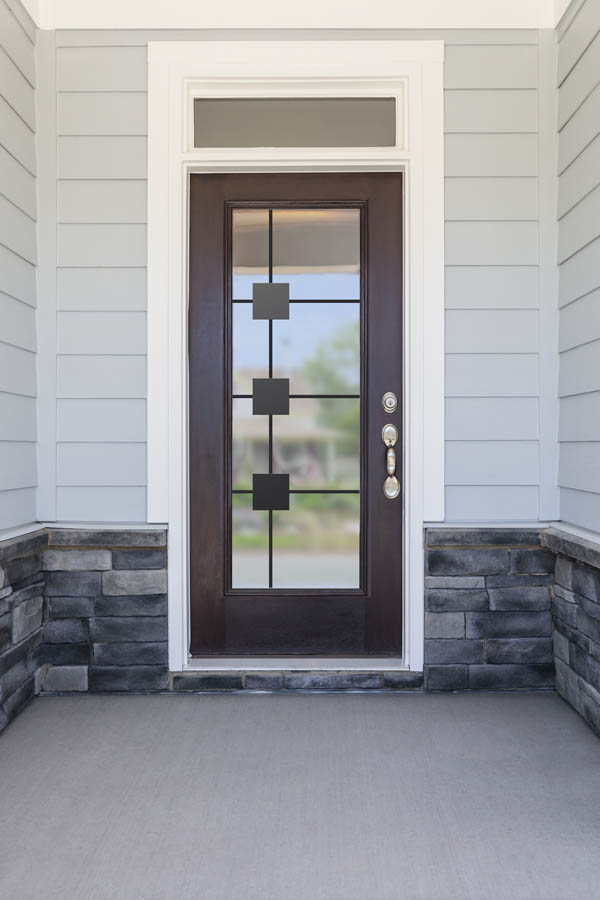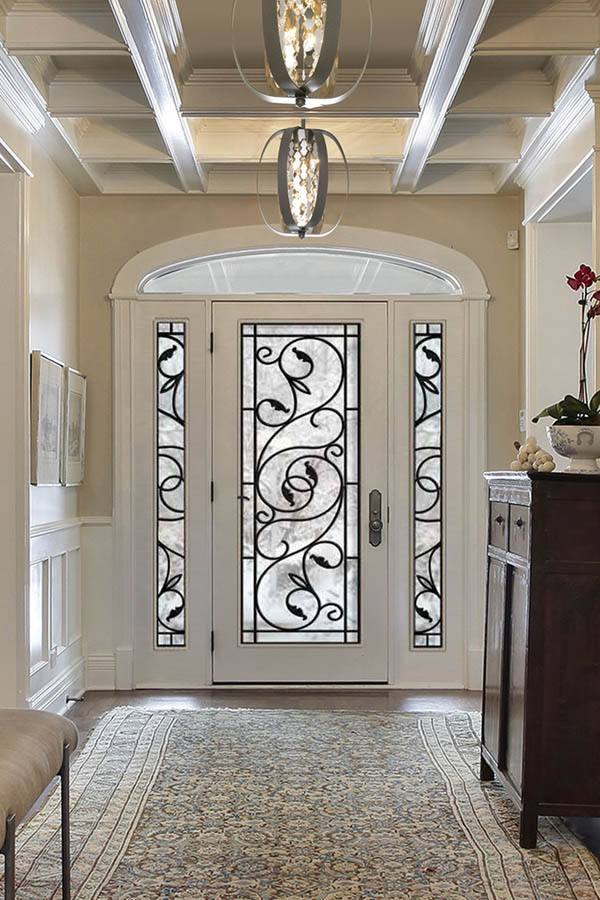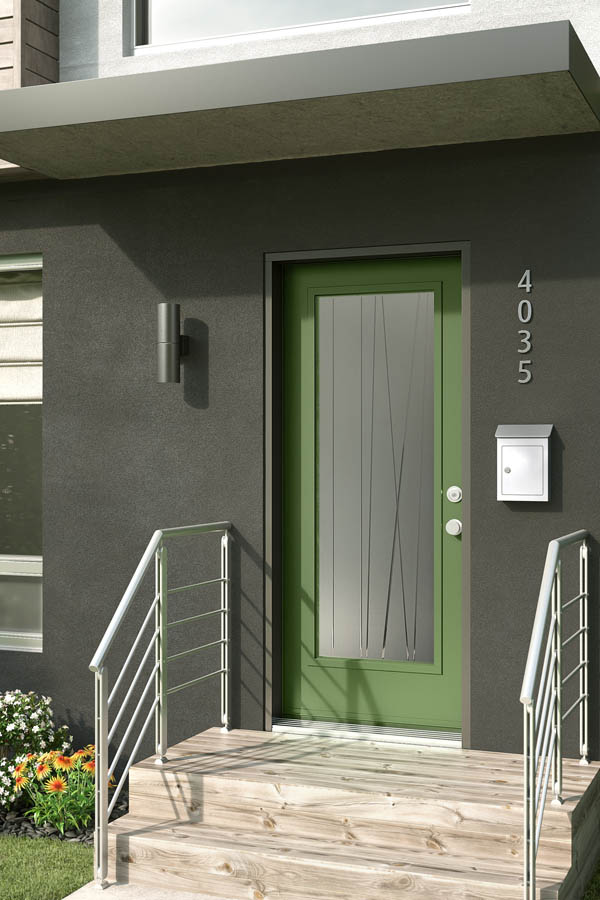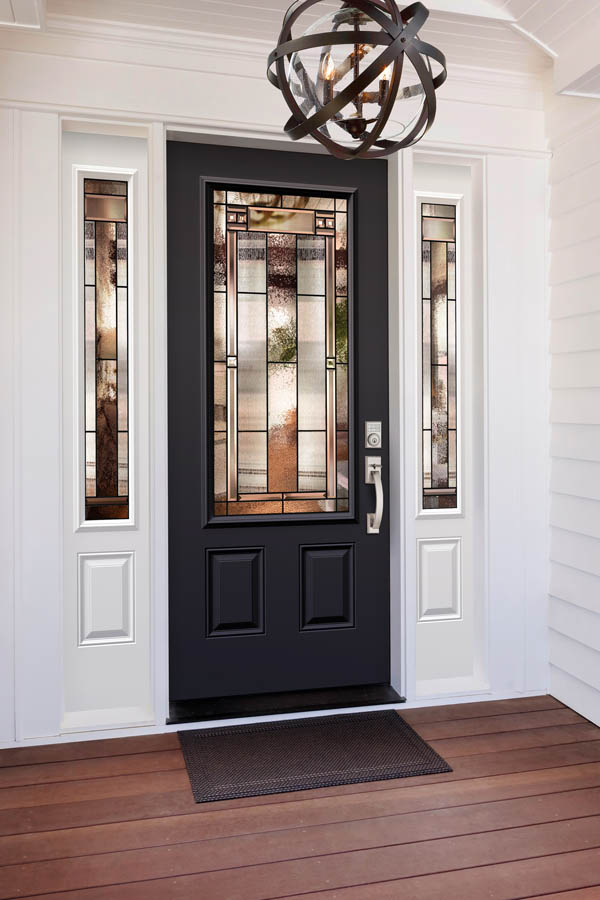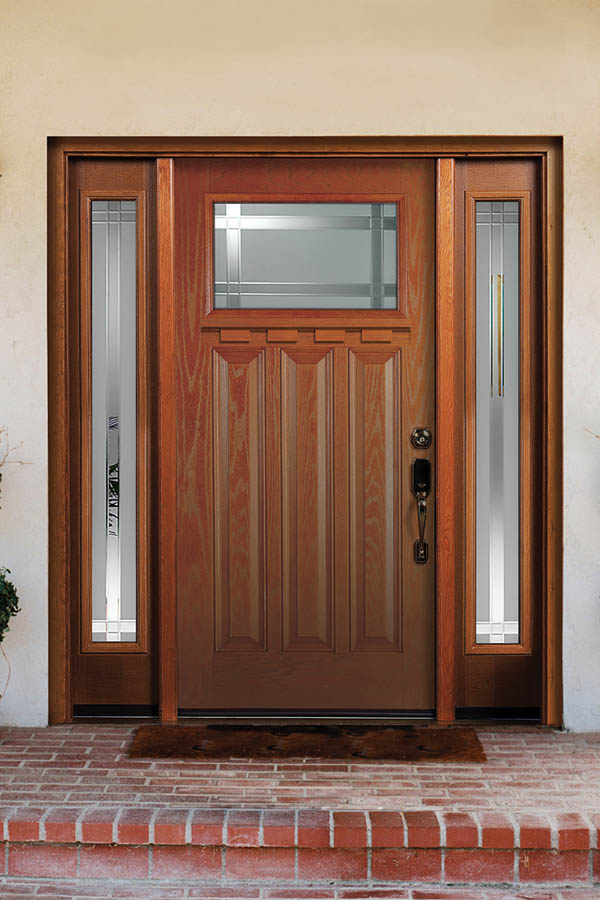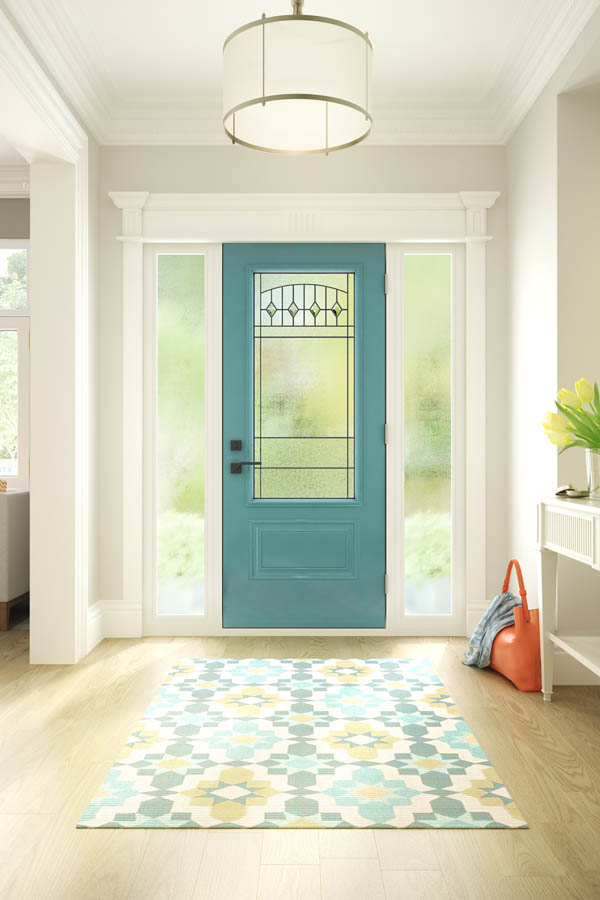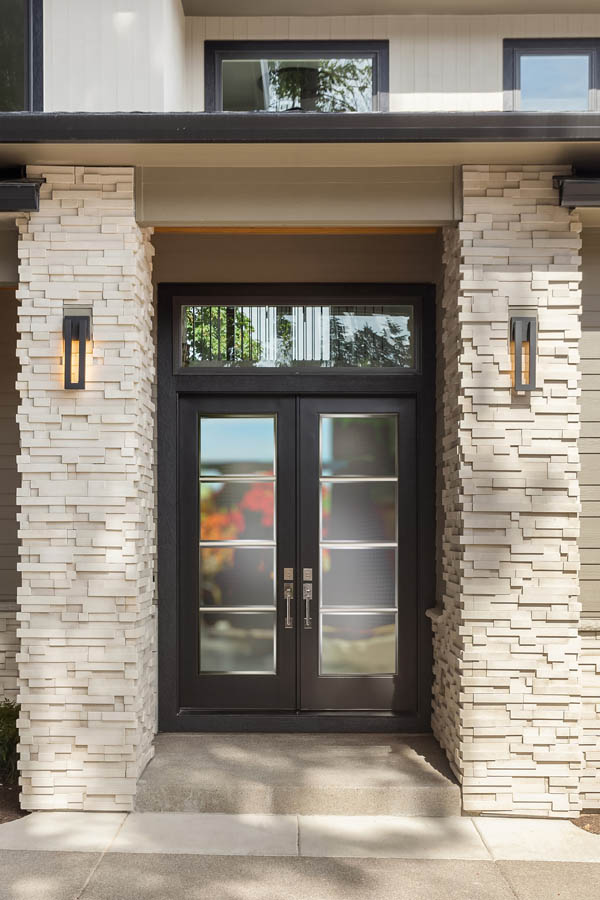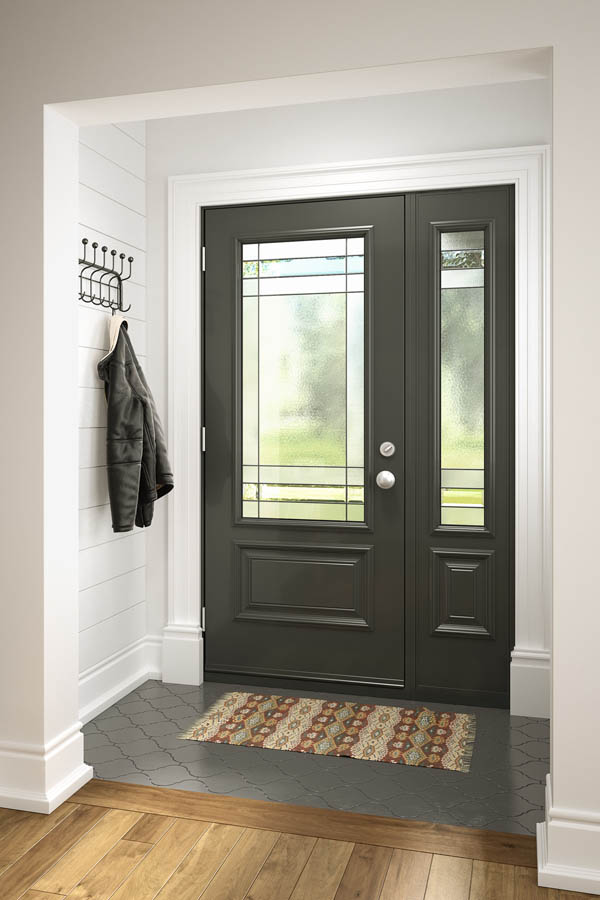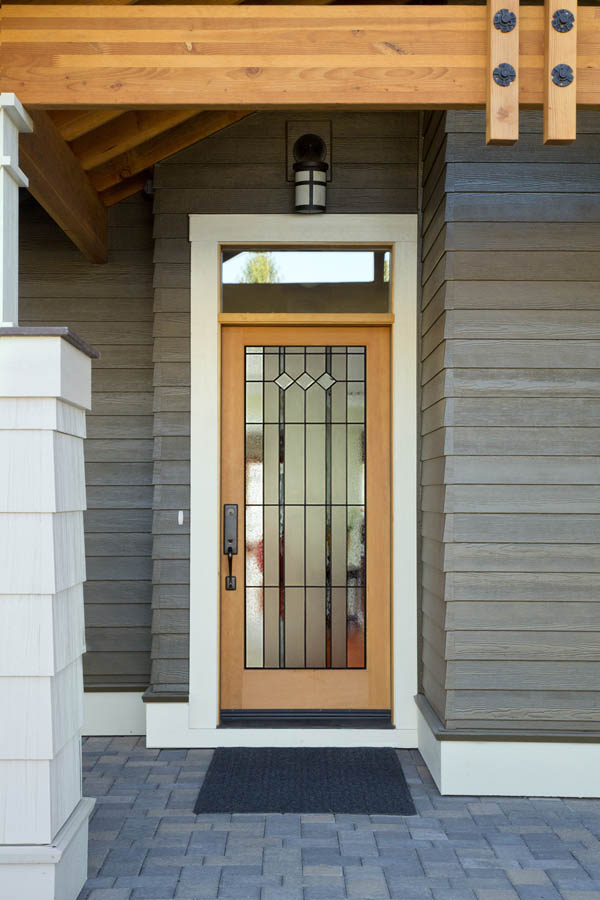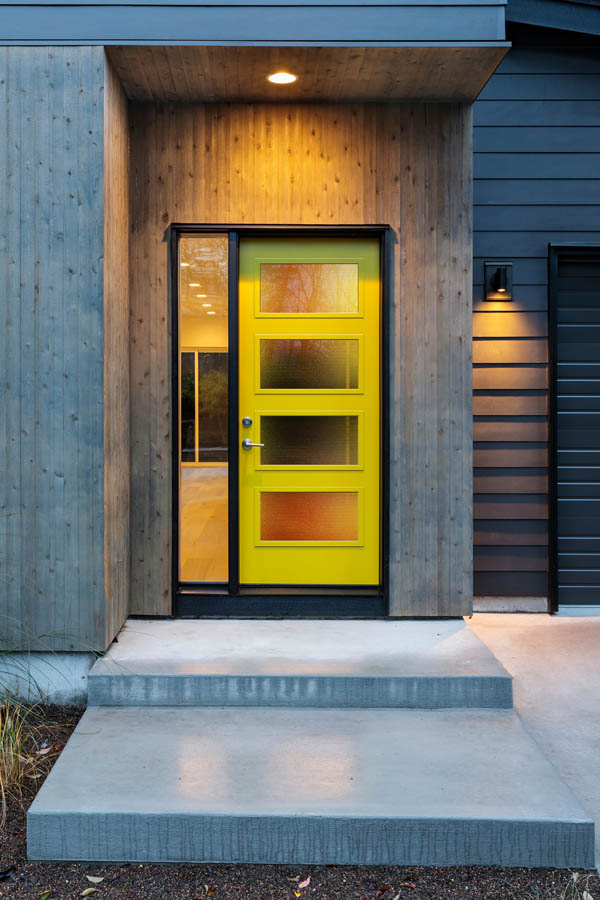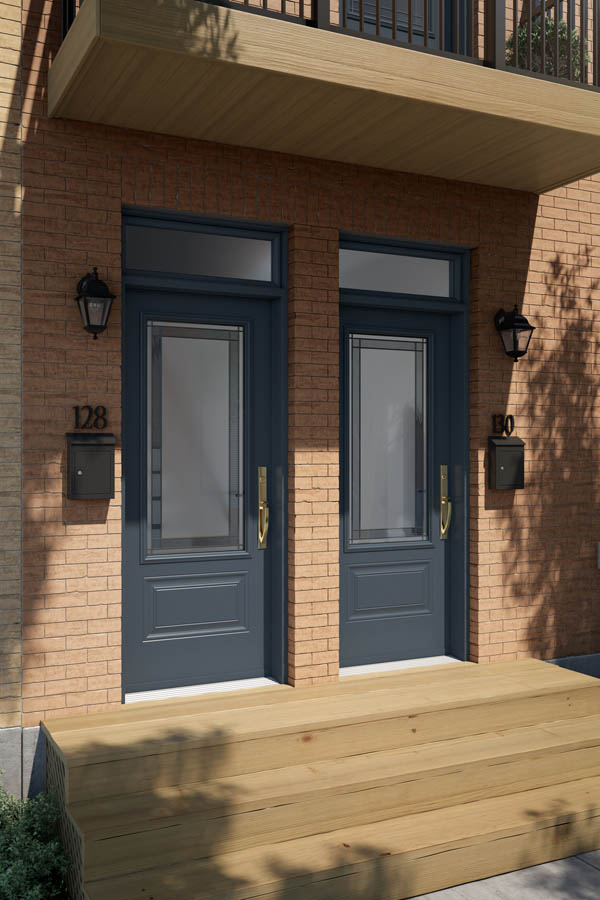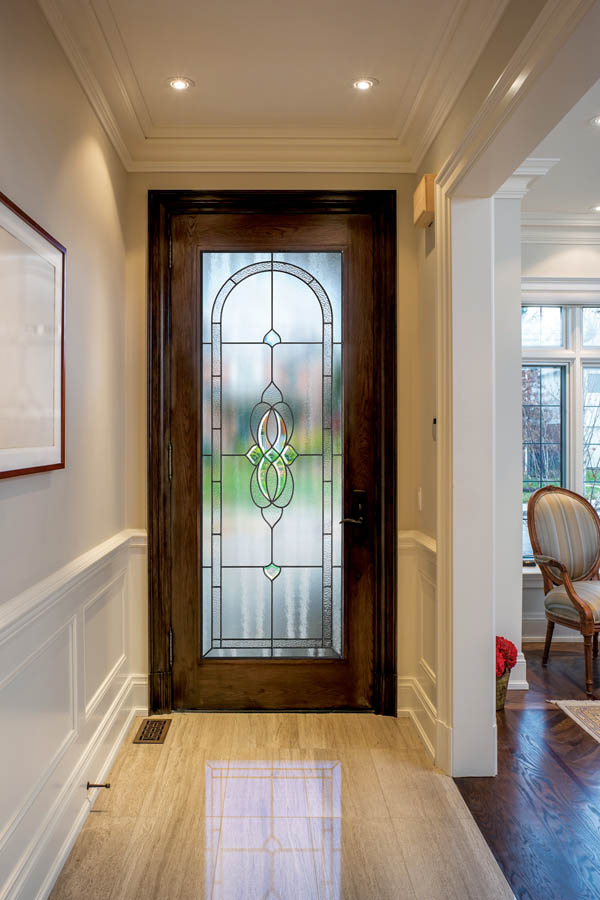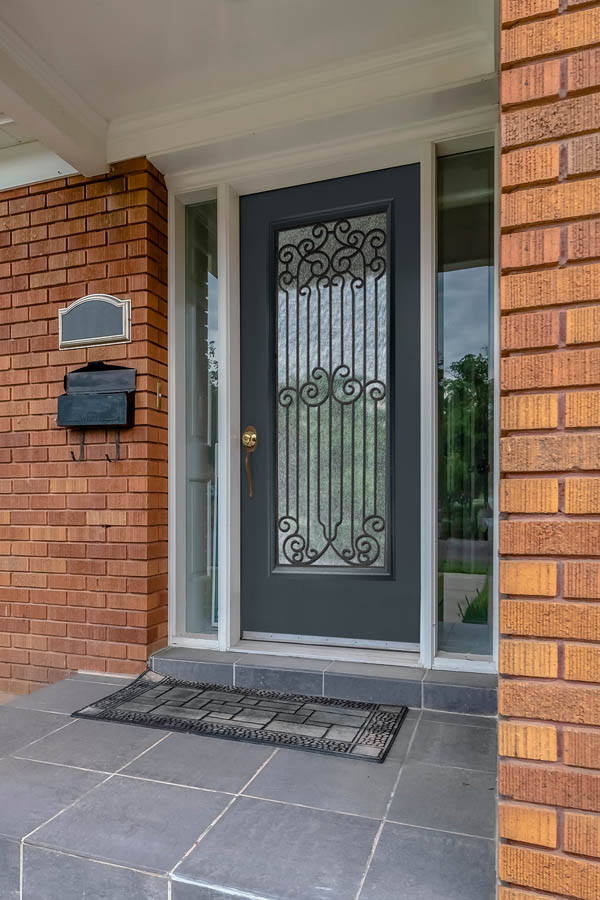 Nordik Entry Door Features
Not all doors are made the same way.
The steel doors we manufacture are designed to withstand our harsh Northern climate better, while being super-durable, low-maintenance, and secure. They are built locally using top-quality, innovative components from leading Canadian suppliers.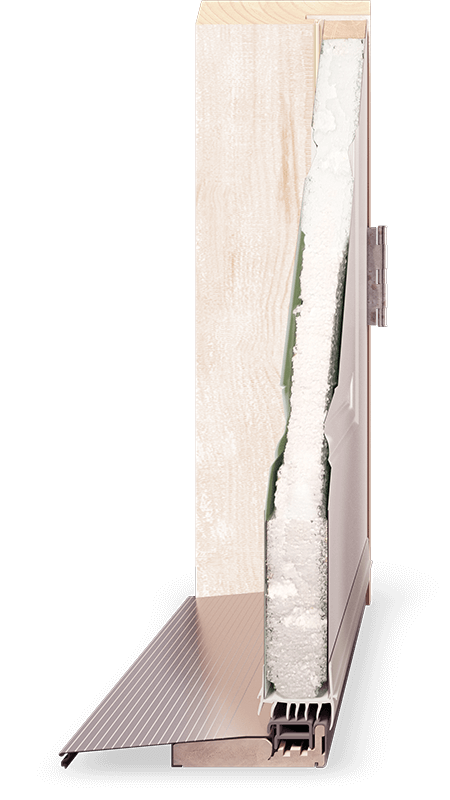 Generic Steel Door
Basic exterior door made for an entry-level price point.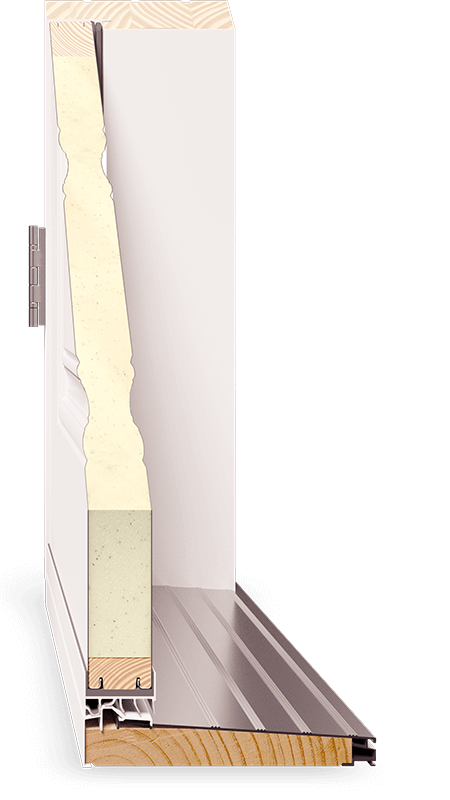 Our Steel Door System
Built for maximum durability, security, and energy efficiency.
The Devil is in the Details
The wrong component can break your door, or make you hate it. We build our steel doors with the best technology on the market. Here some of the features that make our entry doors exceptional: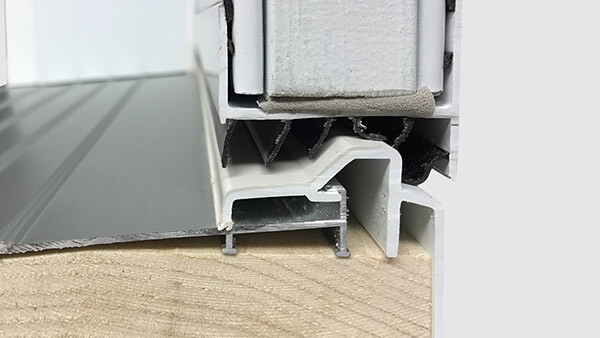 Adjustable Self-Draining Door Sweep
Directs driving rain water to sill and eliminates leaks to interior floor. Multiple fins with an interior compression bulb seal allow for movement while preventing drafts.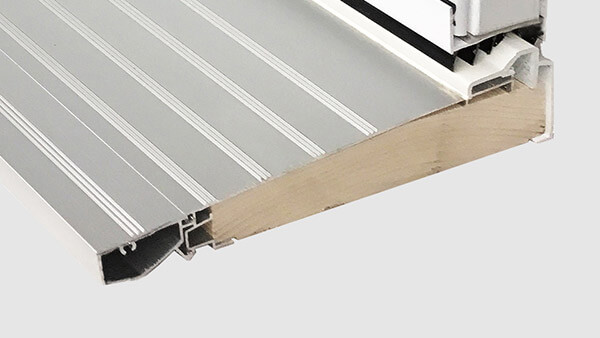 Warm-Edge Clear Anodized Sill
Extruded PVC thermal break sill adapter eliminates interior condensation. Heavy-duty extruded aluminum sloping exterior sill plate with sill extensions directs rainwater away from the door with a slip resistant surface. Solid wood sub-sill provides a solid base to support weight. NAFS Approved.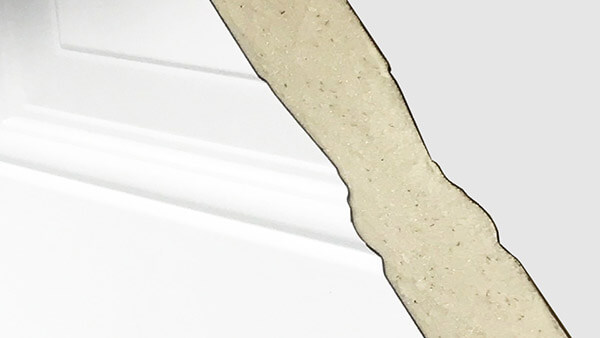 Insulated Steel Door Panel
24-gauge galvanized steel panels separated with perimeter stiles and 16" Iock block. Rust-resistant steel with added security against break-ins built into hardware area. Insulated with CFC-free polyurethane foam insulation against extreme cold and hot weather conditions.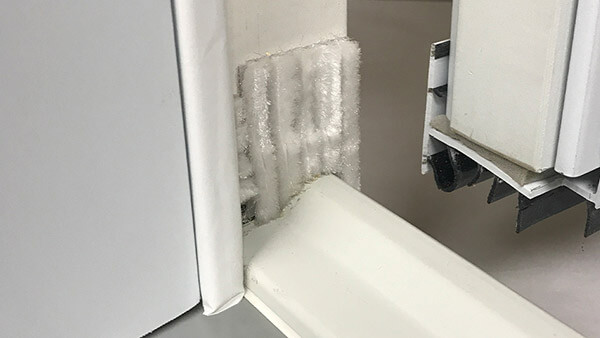 Waterproof Closed-Cell Foam Gasket
Applied between wood jamb and sill provides that extra seal to prevent water seepage and wood rot.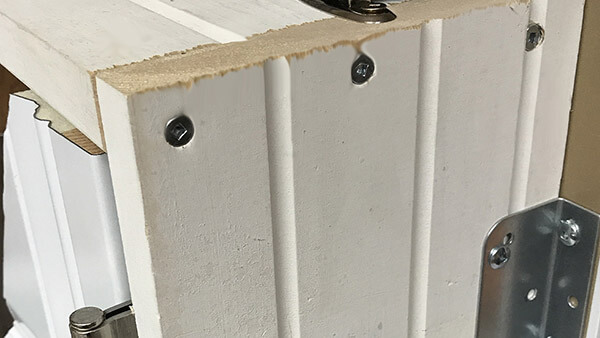 Heavy-Duty Wood Jambs
Oversized 1-1/2" jambs compared to industry standard of 1-1/4", assembled with 3" screws instead of staples. Provides added strength against warping, and a heavier frame to anchor hinges, support door panels and heavier glass.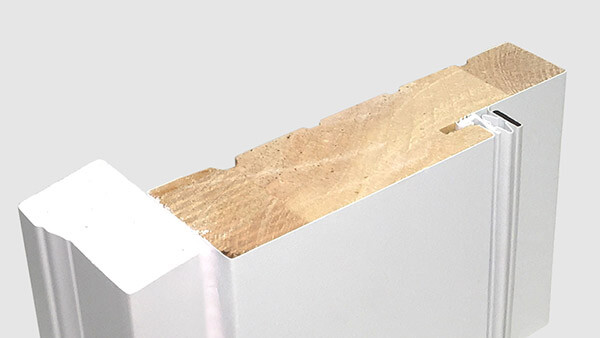 Vinyl Wrapped Jambs
The wood jambs are wrapped in a waterproof vinyl cladding. Vinyl offers a maintenance-free finish that won't weather or fade.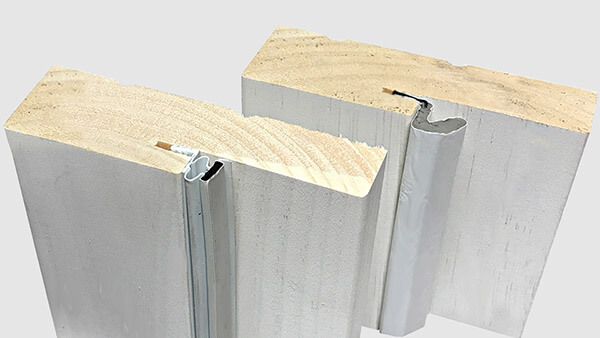 Magnetic and Compression Weather Stripping
Foam compression weather strip on hinge jamb. Magnetic weatherstrip on header and latch jambs. The magnet sticks to steel door and door panel and compresses against foam to prevent drafts.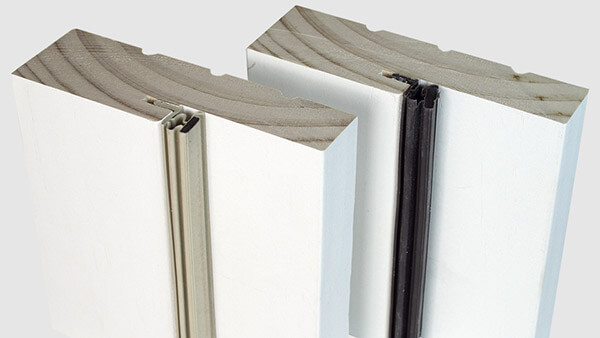 Choice of Weather Stripping Colour
We offer our weather strip in black or beige, to coordinate better with the door or cladding. Does not create eye sore of white on a colour door. Eliminates light at the bottom of the door caused by reflection of sunlight.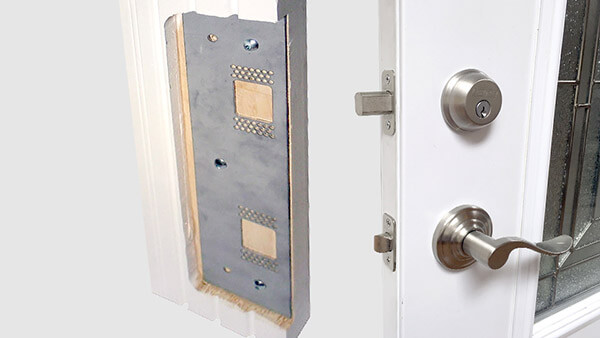 16" Security Plate
A 16-inch, 18-gauge thick steel plate is applied to door jamb at handle and lock location. Provides maximum security against break-ins.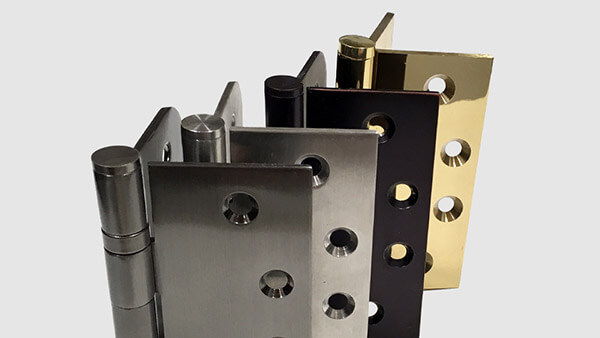 Heavy-Duty Ball-Bearing Hinges
Thicker-gauge ball-bearing solid brass extruded hinges provide effortless swing, with increased weight capacity for those very heavy glass options. Available in several standard finishes to match the decorative glass caming and/or hardware.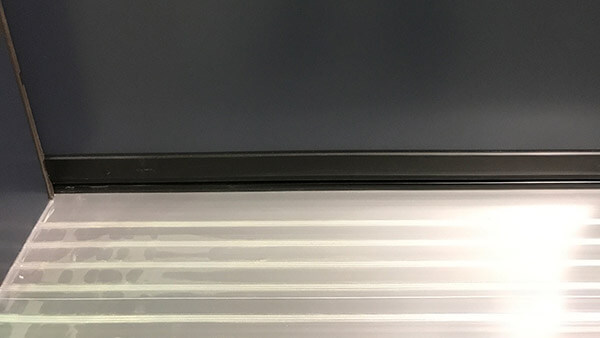 Black Sill Crown and Sweep Cover (option)
Black sweep and sill crown go perfectly with painted doors.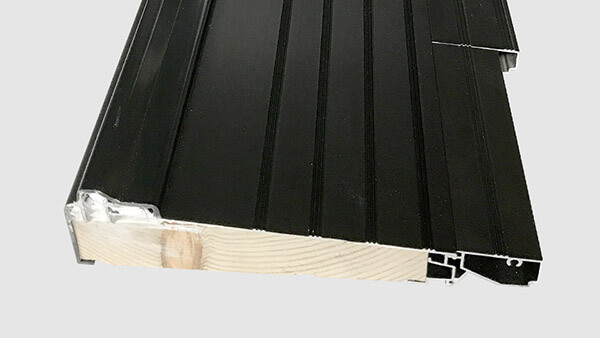 Black Anodized Sill (option)
The all-black sill and crown adds an extra bit of elegance to your door system.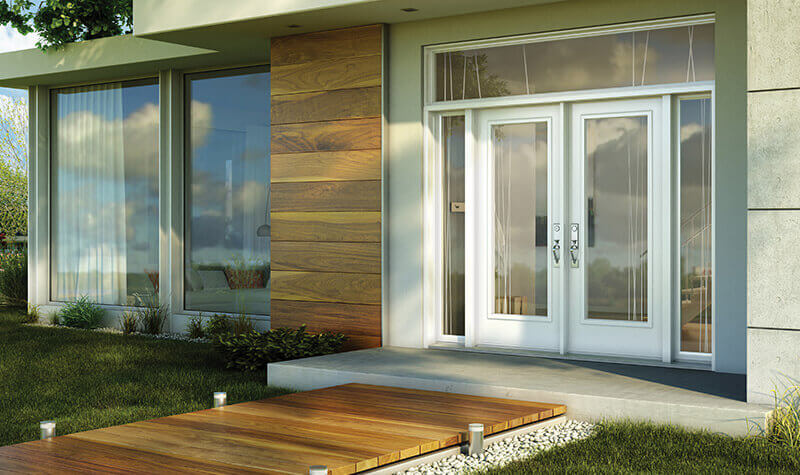 Entry Doors in Any Configuration
Our doors can be easily configured to accomodate any dimension, style or lighting requirements for your home. Just a few possible configurations are illustrated below.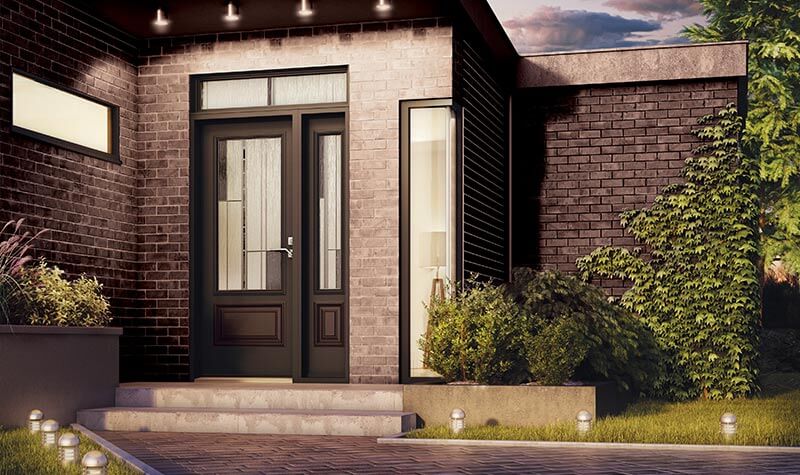 Get All the Glass You Like in Your Front Door
The more glazing your door has, the more natural lighting you get inside. You can get beautiful glass and keep your home private at the same time, with a great choice of decorative glass styles and finishes, also available in transoms and sidelites for a coordinated look.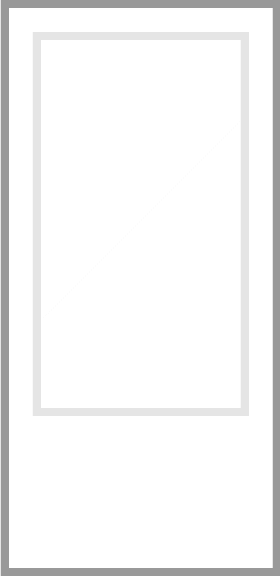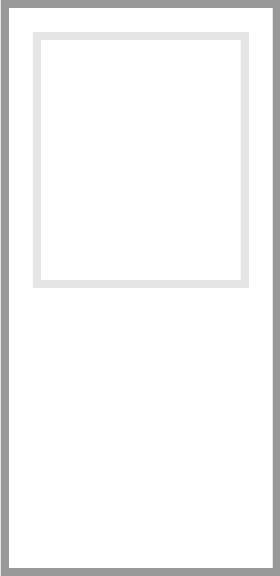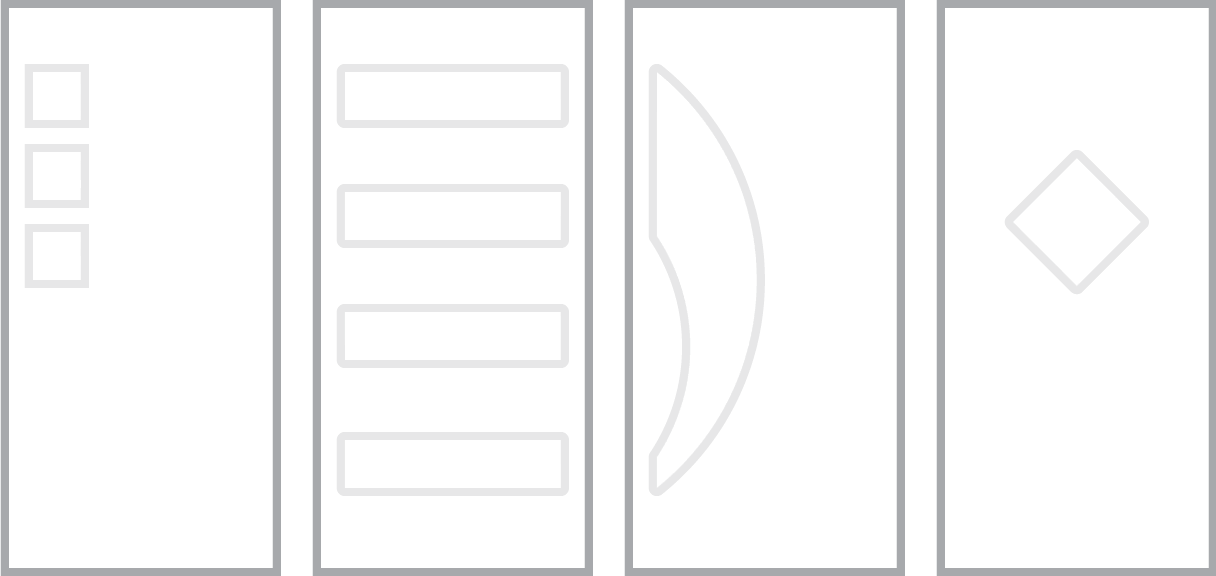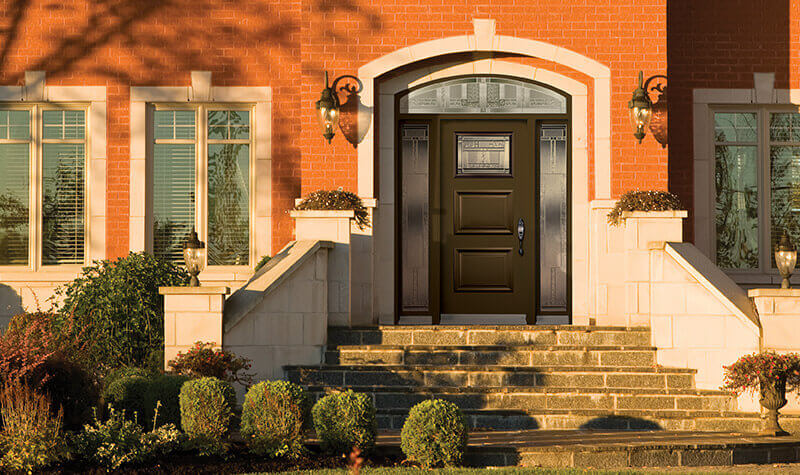 Add an Extra Dimension to Your Entrance with a Transom
Transoms add magnitude to the exterior entrance. They are a great way to allow a lot of natural light into your home, creating an inviting and visually ampler indoor space. Like the doors and sidelites, our transoms are available in Low-E, treated, or decorative glass. You can also add grilles to match an existing style or for extra character.
We manufacture transoms in any size and format. The most common transom types that we manufacture are: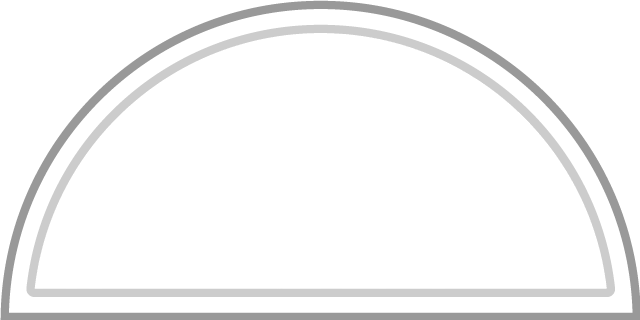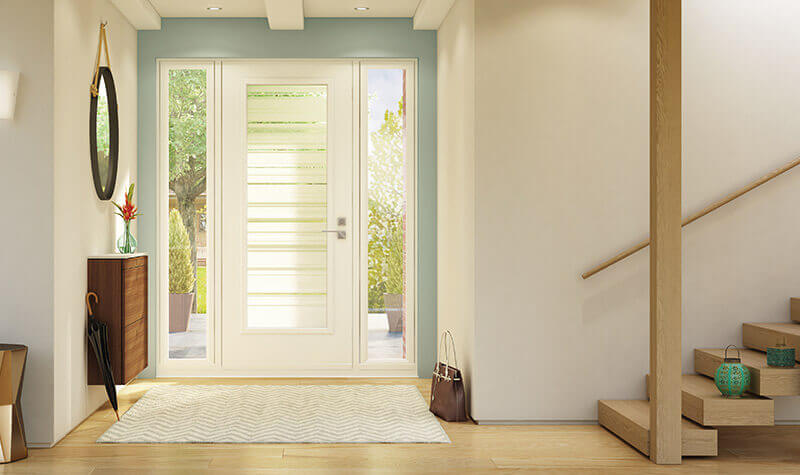 Sidelites to Open Up Your Hall
Fill your interior with pleasing natural light, and connect your indoors to the outdoor using sidelites. These can be installed on the right, left, or both sides (double sidelites) of your door. Our sidelites are available in Low-E glass for energy efficiency, decorative or treated glass for privacy and style, and can be further enhanced with any of our grille patterns. We also offer a new and better alternative to the storm door – the Venting Sidelite which can be opened up to 90 degrees. Our venting sidelite operates like a crank window and comes included with a screen. This system also includes weatherstripping for superior airtightness.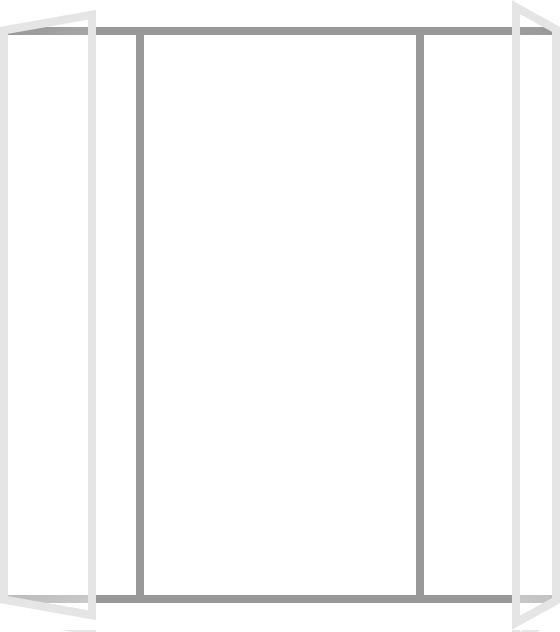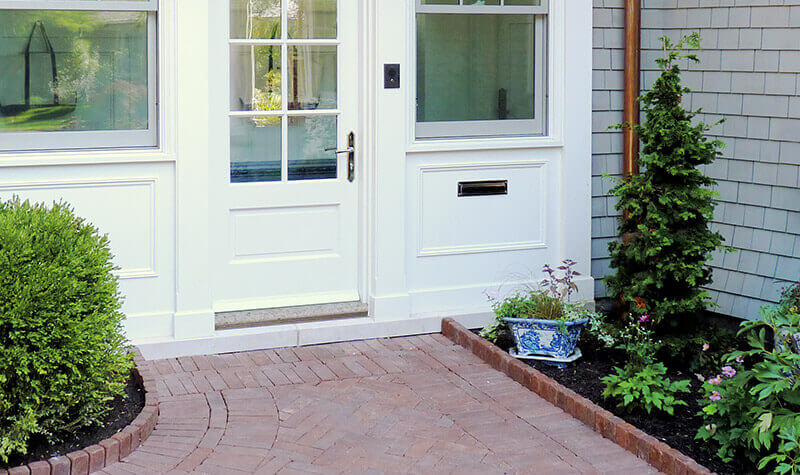 Customize to the Last Detail
Add elegance to your entranceway with a custom sill in granite, marble, or any other stone; install a smart lock and integrate with your home automation system; get the door painted in that exact color tone you wanted. No job is too small, and we do it professionally.
Brighten Up with Sidelights and Transoms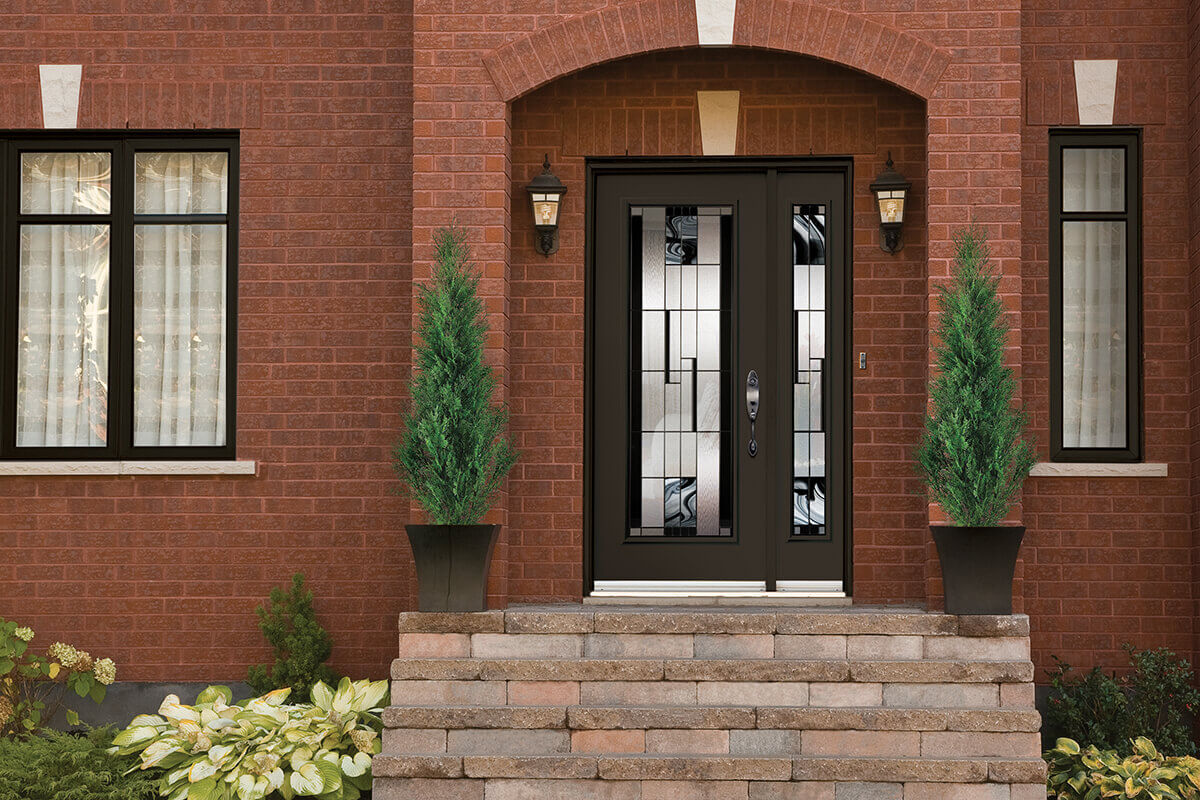 Regardless of how you spell it, a sidelite or sidelight is exactly what it sounds like: glass flanking the door. Apart from allowing more light inside, sidelites can offer a better view outside. Depending on the door opening size or its style, they can be manufactured as a fixed door panel with a glass insert, or take the form of a corner-to-corner insulated glass unit with your choice of clear, textured, or decorative glass.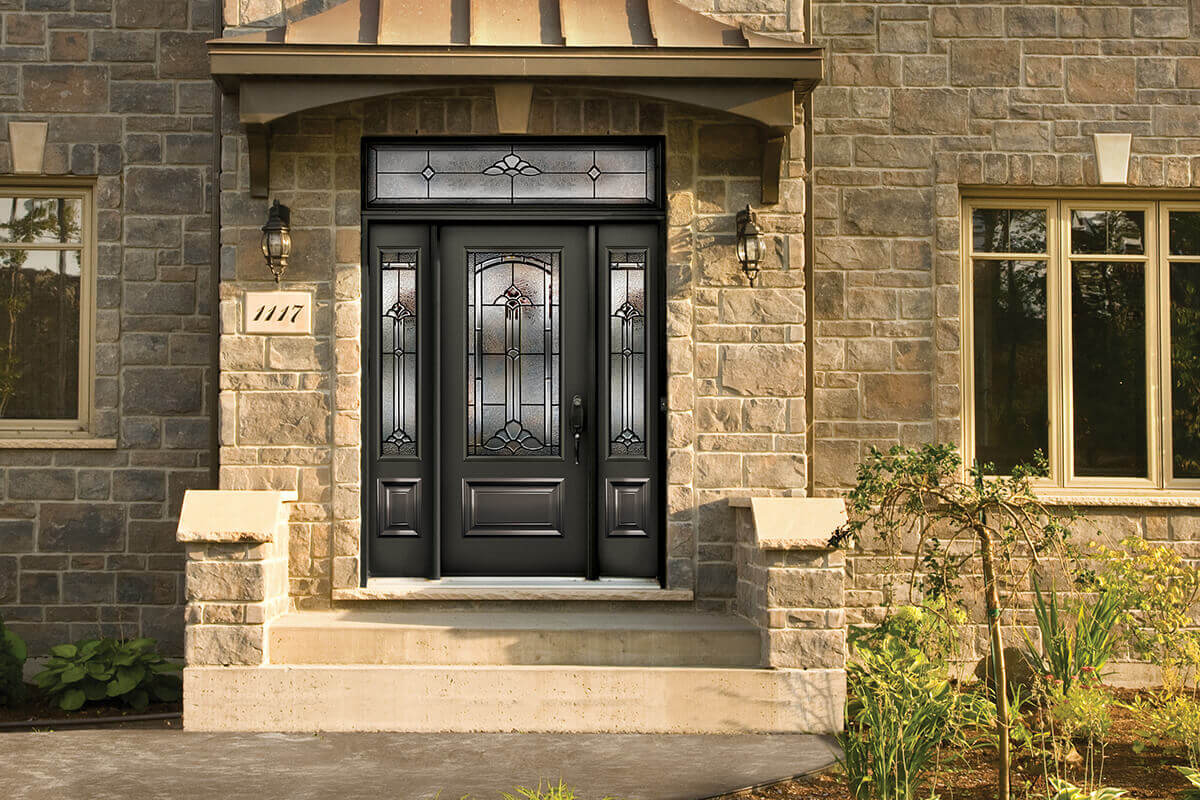 Transoms are windows above your door. They allow natural light inside, making your interior feel brighter and more spacious. Doors with transoms make quite a statement from the outside, and are a perfect fit for homes with high and cathedral ceilings. Our transoms are manufactured in any shape or style, to elevate your home style: whether it's a heritage building, split-level bungalow, or a minimalist contemporary design.
Secure, Convenient Hardware
Save yourself the hassle and let us install quality hardware for your door. We offer a comprehensive selection of durable and secure gripsets, each available in multiple styles and finishes. We'll get your home entrance looking spick-and-span with coordinating levers, knobs, and deadbolts. You can also opt for the convenience of a modern electronic lock. Our 25-year Warranty extends to all the door hardware we install. Here are just a few of the styles offered: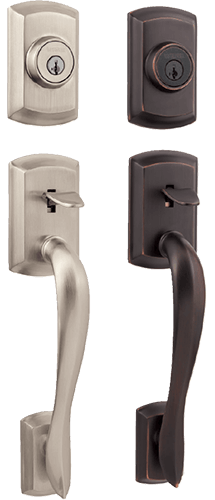 Avalon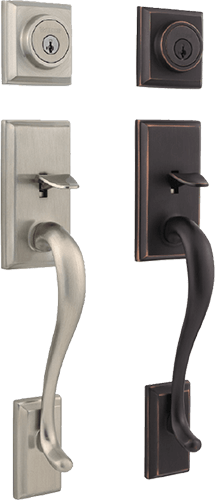 Hawthorne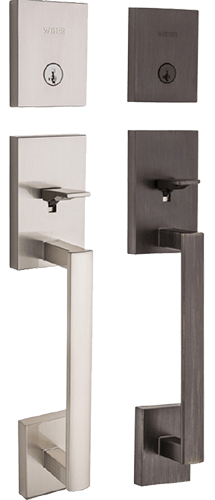 San Clemente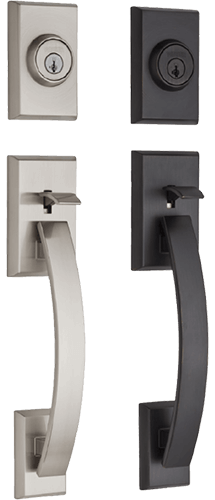 Tavaris
Convert your Deadbolt to a Smart Lock
Upgrade your front door system with keyless entry solutions from Weiser in the form of the SmartCode™ 5 or SmartCode™ 10. The SmartCode™ 10 advanced touchscreen is ultra responsive to touch for instant screen display and features cool white LEDs for defined illumination.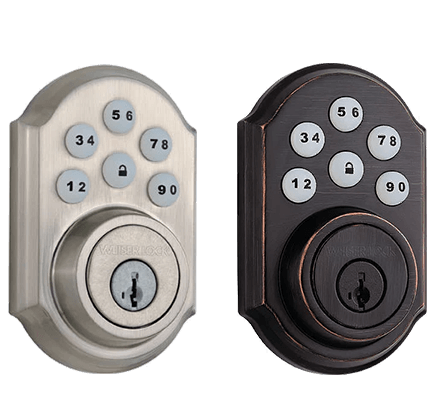 SmartCode 5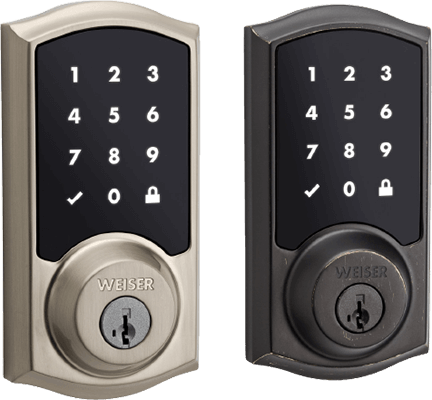 SmartCode 10
Energy Efficient Exterior Doors
Our doors are built for a greener future. They are as energy-efficient as possible, to help keep your home comfortable, lower your energy bills, and reduce your household greenhouse emissions.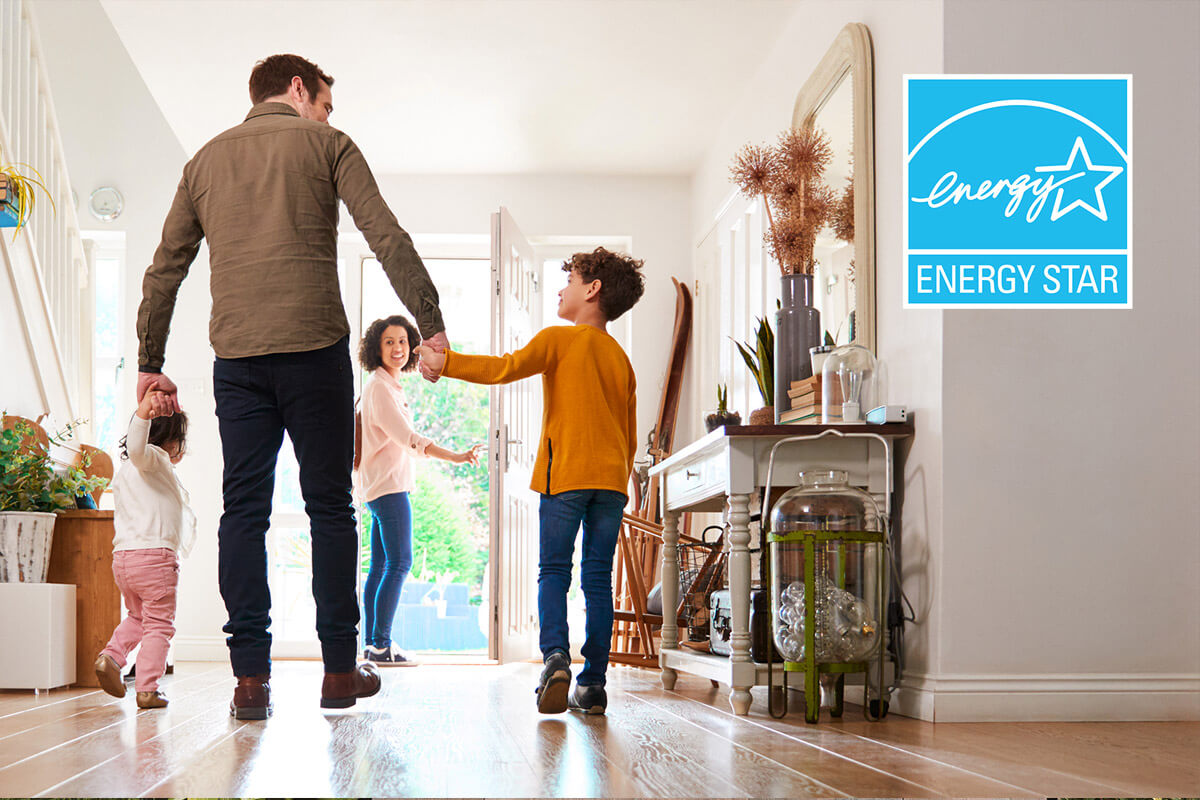 If you're looking to save more money on your heating and cooling bills with an energy-efficient new door, look no further. We make our doors insulated and airtight, using the best components available, so you can enjoy a great look and a more comfortable home decades down the road. We use superior weatherstripping that minimizes the risk of water infiltration. The polyurethane core insulation of the door panel won't decay or be damaged by pests, and has the best R-value among insulation materials.
Your Home Upgrades are in Good Hands.
We're in a relentless pusuit of 100% customer satisfaction. With innovative fenestration products certified for top performance. With the most professional installation crews around. With a service department that's always there to fix issues. With giving back to our community. That's why thousands of homeowners in South Ontario trust Nordik Windows and Doors for their home upgrades.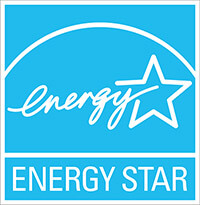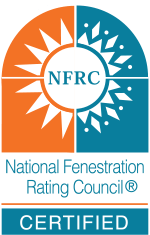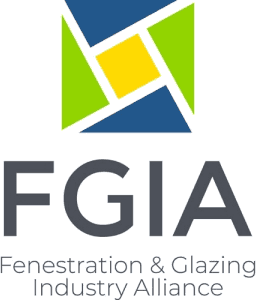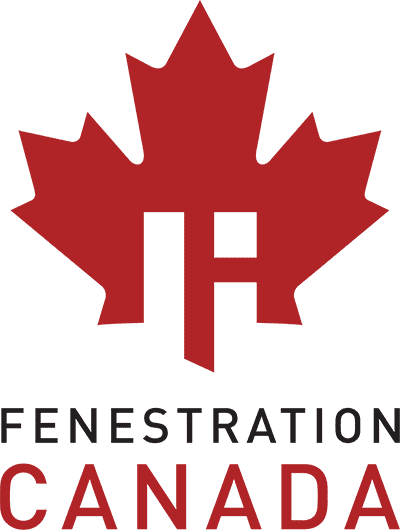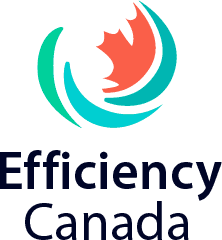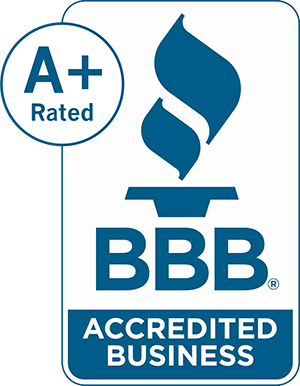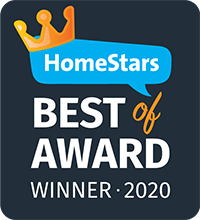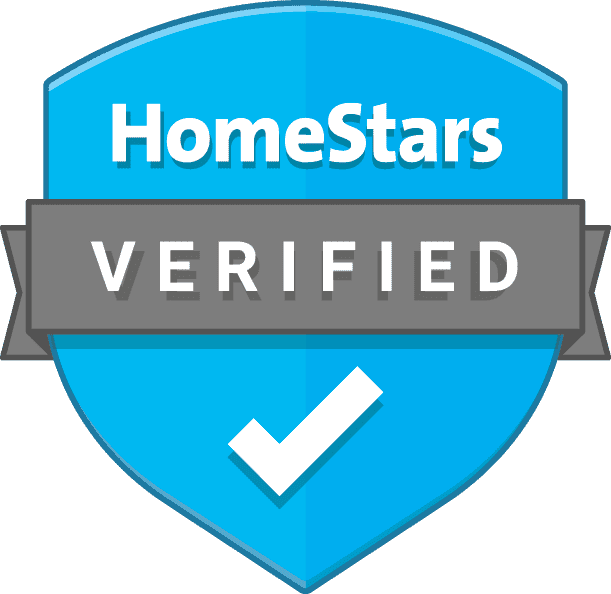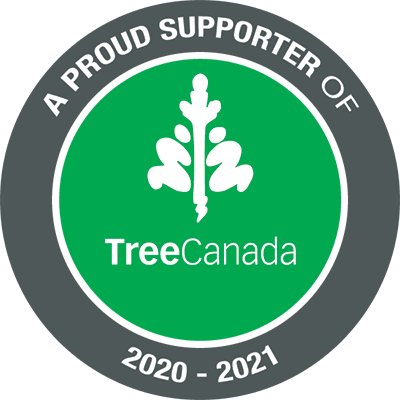 How About a Home Makeover?
You'll be surprised at what a newer, nicer front door can do to your home. And so will your neighbours. Let us help you with a door you'll love, priced right and on the spot. Our consultations are always no-pressure, no-obligation, and FREE.