Bring new life to your home with brand-new, beautiful, and secure entry doors or sliding glass doors!
At Nordik, we help our customers choose the perfect doors, configured and finished to their exact requirements, and we install them for years of enjoyment. Choose one of our beautiful doors for extra curb appeal, security, improved insulation and a professional installation — guaranteed worry-free for 25 years!
Beautiful Doors for the GTA, Hamilton, and Barrie
We offer and install top quality, Canadian-built doors, available in a wide range of styles and finishes and customizable to any home.
Why Choose Doors from Nordik?
Our locally manufactured entry doors and sliding patio doors are among Canada's best. Strong, energy efficient, they comply with all modern norms and standards. Our expertly trained installers ensure that the doors will look great and perform as designed for decades. Your Nordik door replacement is worry-free, covered by our comprehensive, no-hidden-conditions warranty.
Doors Built Canadian Strong
From 24-gauge galvanized steel entry doors slabs and solid single-unit structural frames, to steel-reinforced and fusion-welded sliding patio doors, every single feature of our doors is designed and built to handle the extremes of our nordic climate. Made with superior locally-sourced materials and components, in state-of-the-art facilities, by veterans of the trade.
Energy Efficient to Help you Save Money
Insulated entry doors slabs, layers of weatherstripping all around, LoE coatings and inert gas fills of the door inserts and patio door IG units, our doors are weathertight, designed to keep you comfortable year-round and help you save on your home's heating and cooling energy costs.
Professionally Installed to Last
Only certified professional, factory-trained installers can ensure that your doors are installed properly to keep your home secure and comfortable at all time and retain great looks for many years to come. Trust our installers do your doors right, as if they were installing for their own homes!
Energy Efficient Doors
Energy Star® certified products are required to meet strict technical specifications for energy performance through a rigorous testing and certification process. All Nordik steel entry doors and sliding patio doors meet or exceed the strict high efficiency energy requirements of the Canadian Energy Star® Program. Our high-efficiency doors help you save money on energy costs and provide year round comfort for your home.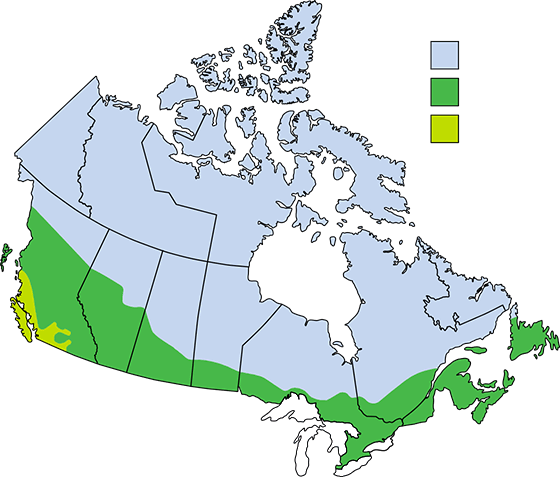 The manufacturing processes of all Energy Star® certified doors sold by Nordik are audited by an independent accredited certification body and approved by Natural Resources Canada. Many of our doors carry the Energy Star® label showing the specific climate zone for which they are rated. Our sales team would be happy to provide you with more information about the Energy Star® ratings of our windows and doors.
Get your home makeover started today.
Nordik will help you find a beautiful new door for your home, and install it right. Schedule a FREE, no-obligation consultation & quote today.
Confidential. Secure. No Spam.