Why choose Patio Doors?
Patio doors are essentially oversized sliding windows, built tough to allow through traffic. As such, they combine the benefits of windows and doors in one. Without taking any interior or exterior space, sliding glass doors allow for flexibility when furnishing your interior as well as exterior. The full glass fills the room with natural light and lets you enjoy outside views in year-round comfort. Plus, these doorwalls are also so easy to open and close!
Add beauty by filling your interior with natural light
Sunlight streaming through a patio door can adorn a room more elegantly than the finest of furniture. Natural light adds richness and warmth to even the most uninspired of rooms. But there's more to it than pleasing the eye: sunshine is scientifically proven to lift our mood and improve our health. On cold winter days when venturing outside is less than desirable, pushing back the curtains or opening the blinds of your patio doors gets you an instant dose of vitamin D to soothe your spirit and energize you for the day.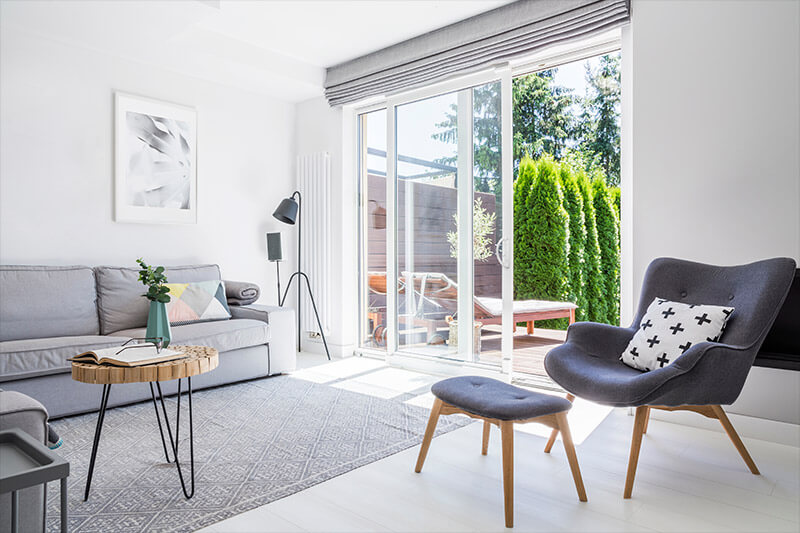 Provide extra visual space by bringing the outdoors in
If a room feels small and cramped, patio doors can do much to add a feeling of airiness and space. This can be particularly effective for a kitchen, but any room in your house can be visually expanded in this manner. If you have an exceptional view or a garden in bloom or a lake, why not frame it bigger with a patio door? The beauty outside your home will merge with your internal space, providing an allure that you and others will admire.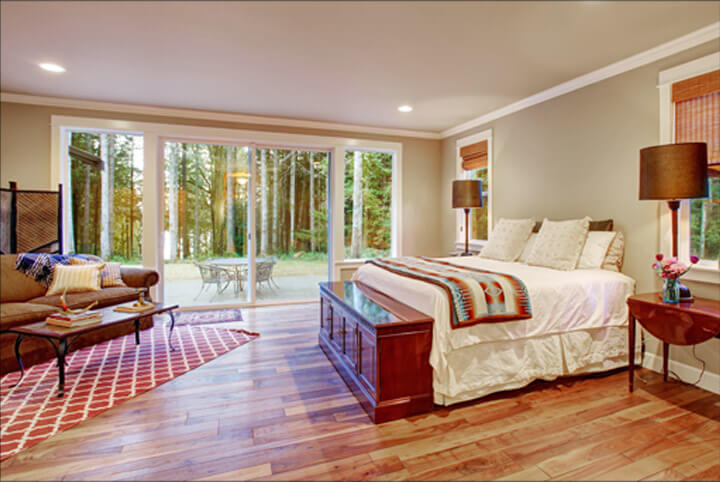 Make your home comfortable
Patio doors being installed today are energy-efficient and can reduce the costs of heating and cooling your home. From triple-pane glass to low-e coatings, better thermal breaks and seals, patio doors have come a long way to keep your home warm in winter. You can even avoid turning on the air conditioner altogether on all but the hottest days in the summer, by opening patio doors to allow plenty of airflow into your home.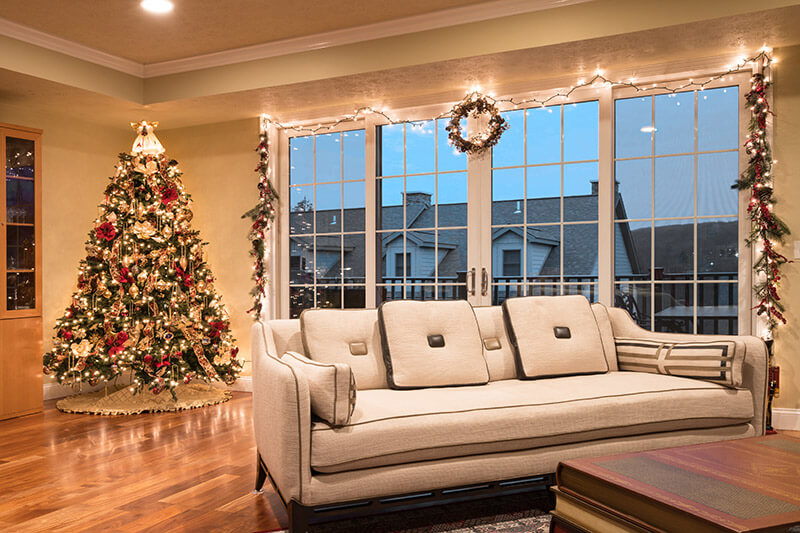 Add value to your property
When your patio doors act as a pathway to a beautifully landscaped backyard, the value of your house shoots up. This makes patio doors more than just a charming addition to your home: they're an asset that increases the entire worth of your property.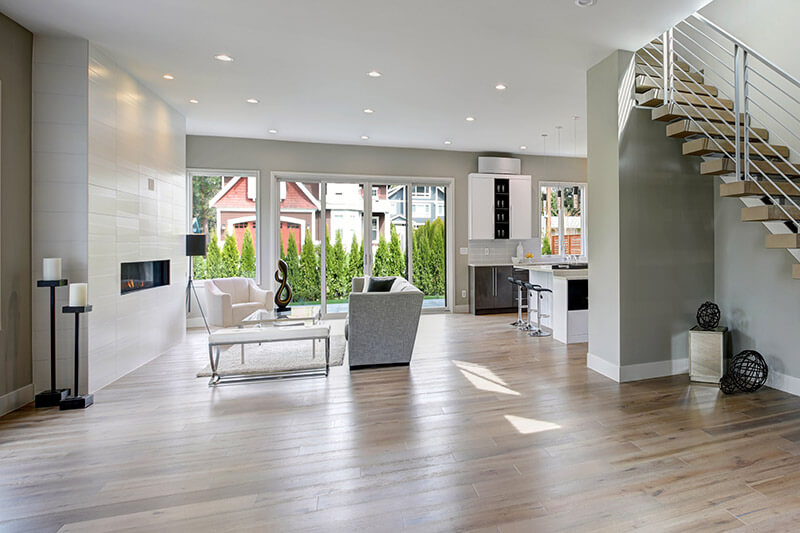 Great for any room
A natural fit for ground floors, patio doors are also ideal for balconies or upper terraces. More and more homes fit these doors today on upper levels, instead of smaller windows. No balcony? No problem: by adding a handrail or cross bar, you add safety while enjoying the natural light, awesome view, and ample ventilation offered by a patio door.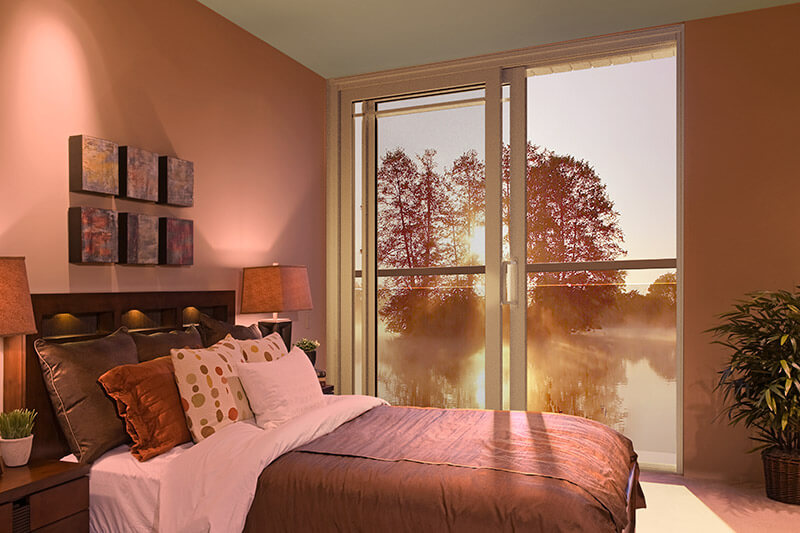 Nordik Sliding Glass Door Features
From durability to security and energy efficiency, our patio doors are crafted to exceed expectations. Here are some of the features that make our PVC sliding patio doors exceptional: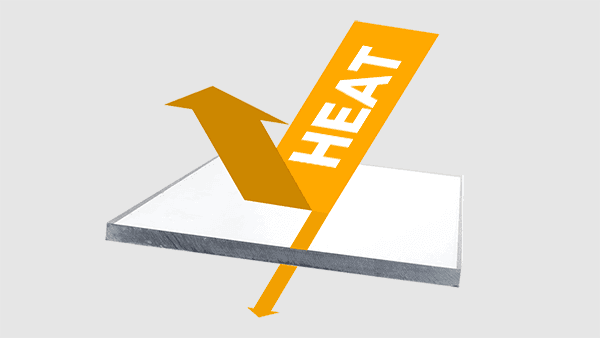 Low-emissivity coated glass
An invisibly thin metallic coating is baked onto one or more of the glass pane surfaces, reflecting most of the heat in the form of infrared radiation back inside the home during winter and outside during summer, while letting most visible light pass through.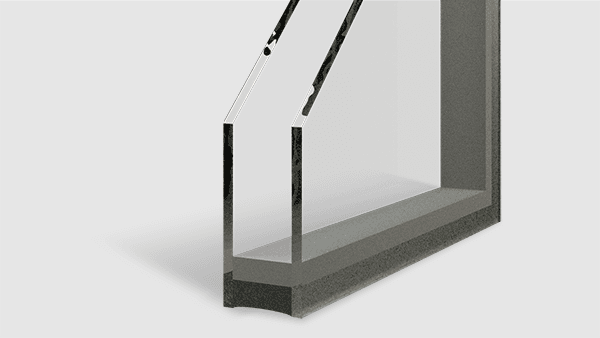 Insulated glass unit
Two or more panes of glass are joined to create a sealed hollow chamber that acts as a thermal buffer between the inner and outer glass panes. This minimizes direct heat transfer through the glazing, and helps prevent condensation and ice build-up. Triple-pane glazing also available on select models.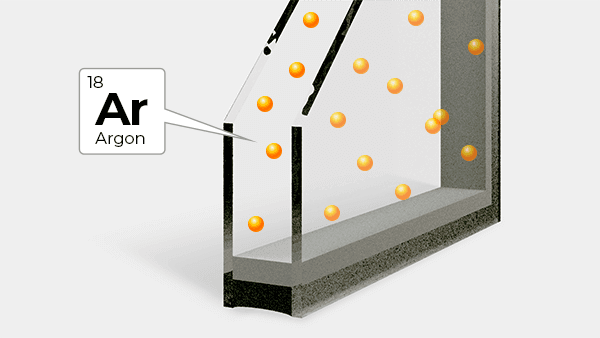 Argon gas filling
The air between the glass panes inside a thermal glass unit is replaced with argon. This inert, odourless gas is heavier than air, reducing convection between the panes and the associated heat loss through the insulated thermal glass unit. It also offsets water vapour to prevent condensation between the panes.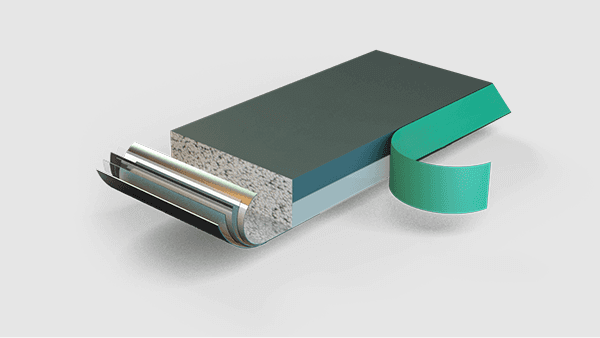 Warm-edge spacer
Select thermal glass units use a cellular silicone warm-edge spacer that possesses low thermal conductivity, minimizing heat transfer between the interior and the exterior of the thermal glass unit. It also allows for the natural expansion and compression of the unit due to temperature changes without failing the seal between them.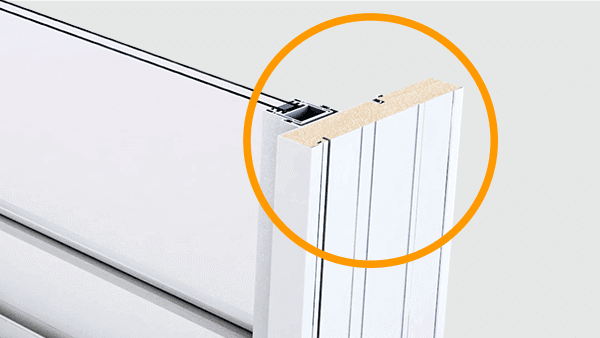 PVC-clad solid wood frame
Our patio doors feature a thick and solid solid wood frame, for increased structural strength and a better seal, and to facilitate a quick, easy, and precise installation. The primer protects the frame against mold and rot. Finger joints greatly reduce warping and twisting, and the one-piece exterior and interior PVC cladding is maintenance-free.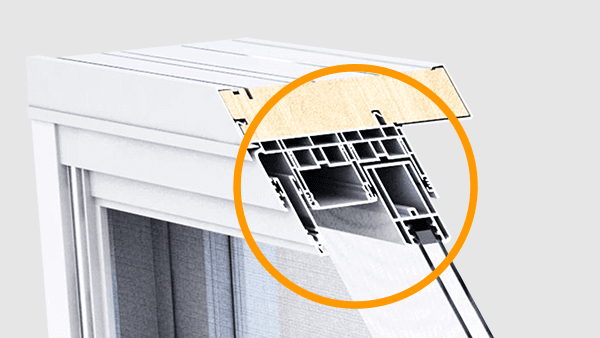 Insulated PVC construction
Our PVC sliding glass doors are insulated with multiple air chambers on the sashes, head and top track, and brickmoulds. The components are precision corner jointed and sealed to prevent drafts and heat loss throught the door, and to increase indoor comfort levels.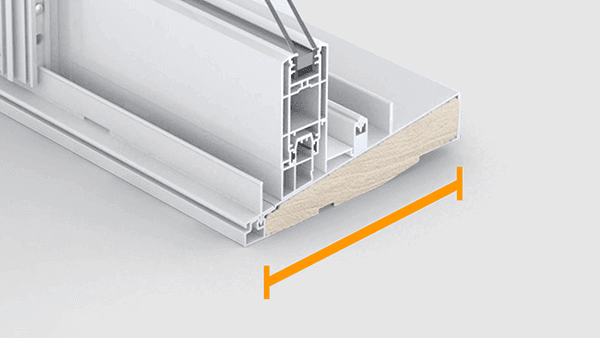 Frame dimensions
Our patio doors are available in a variety of standard jamb depths, for an exact fit with your wall construction: 51⁄2", 69⁄16", and 71⁄4". The depth can be further customized with interior frame extensions.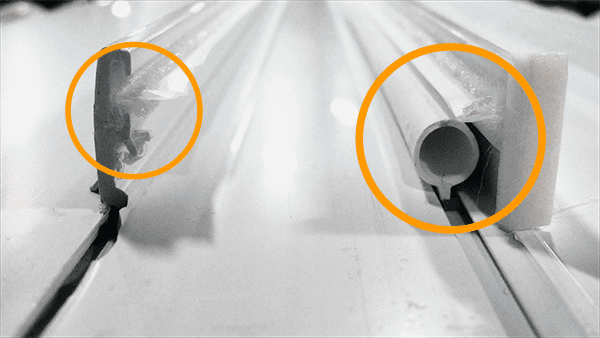 Multiple weatherstripping
Each moving glass panel uses multiple weatherstripping seals at the interface with the stationary frame. This reduces drafts and the associated heat leaks through the patio door. Also, the thermal glass unit itself sealed to the sash from both the inside and the outside.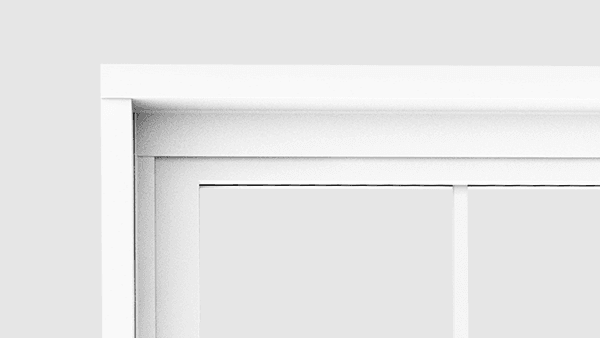 Low-maintenance, high-gloss finish
Our higher-grade PVC powder and fabrication techniques result in a high gloss finish, for a patio door that is easier to clean, more durable, and won't fade or yellow over time.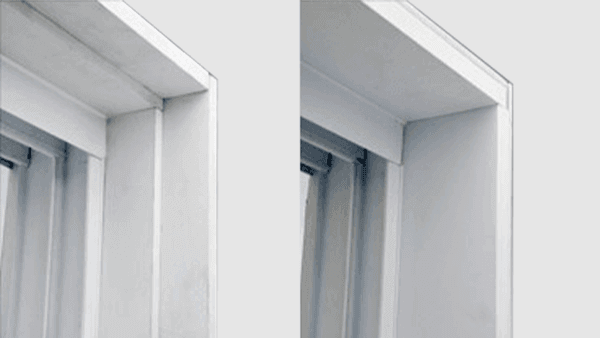 Interior jamb extension
Interior frame extensions allow adapting to any wall construction and depth. It can be supplied in primed wood for painting to match the interior, or clad in PVC for a final and maintenance-free finish that won't fade, crack, or peel.
Top security with Level 40 lock
Our superior lock with exterior "D" handle is included with every door and offers the highest-rated resistance to forced entry in North America. The handle design is ergonomic and aesthetic, corrosion-free, without paint peeling or tarnishing. The exterior "D" handle makes operation easy.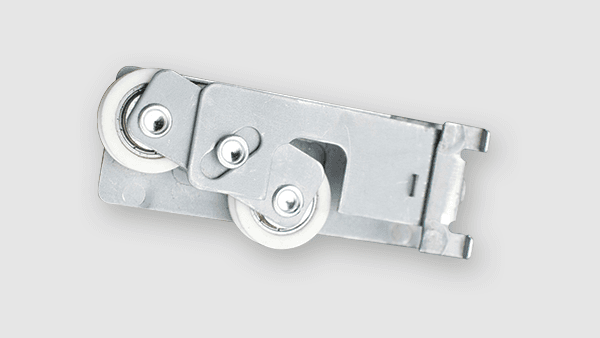 Durable, quiet tandem rollers
Enjoy smooth, easy, and whisper-quiet operation of your sliding patio door window with our durable tandem roller assemblies. These self-lubricating, non-corrosive rollers offer long life and eliminate blackened tracks, without wear.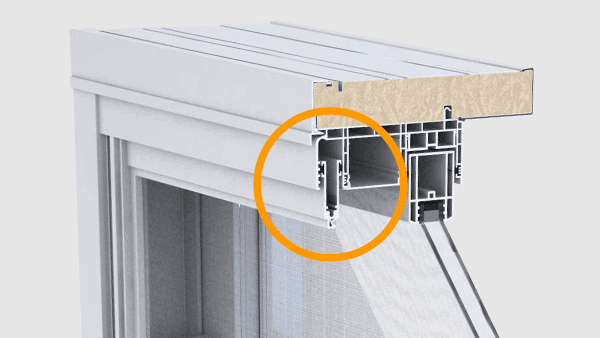 Heavy-duty locking screen
Enjoy a smooth gliding screen that won't skip or jump off the track. The strong axtruded and powder coated aluminium assembly keeps the fiberglass screen tight. The fly-sweeps and weatherstripping work in tandem to keep the bugs out. The hardware allows for an easy operation from the outside and the inside. The screen can be easily removed for winter storage.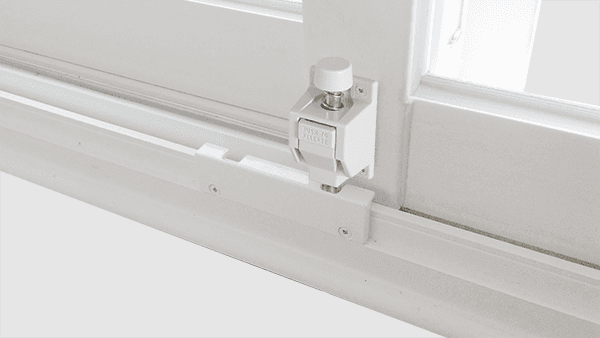 Two-position foot lock (option)
Enhanced security feature. Sturdy spring loaded foot-operated patio door secondary lock. Easily locks for security or opens for egress. Venting option while door is locked. Available in white only.
Patio Door Hardware
Choose your style, and add extra security from multiple sliding door hardware options. We offer a comprehensive selection of handles and locks in different styles and finishes, with or without key locks.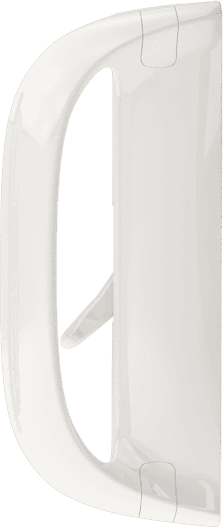 Exclusive D-handle (interior)

Exclusive D-handle with key lock (exterior)

Euro handle (White)
Euro handle with mortise lock (Satin Nickel)

Euro handle with mortise lock (Brass)

Euro handle with mortise lock (Oil-rubbed Bronze)

Euro handle with mortise lock (Satin Chrome)

Contemporary handle (White)

Contemporary handle (Satin Nickel)

Contemporary handle (Oil-rubbed Bronze)
Your Patio Door, Your Way
Add extra style and even privacy with between-the-glass grilles, simulated divided lites, bronze or gray tinted glass, embossed or flat garden door panels, or integrated blinds. We can match the style of your windows for a coordinated look. You can also add extra security with reinforced glass or cross bars. With several standard PVC colours available, our patio doors can also be factory painted to any colour of your choice.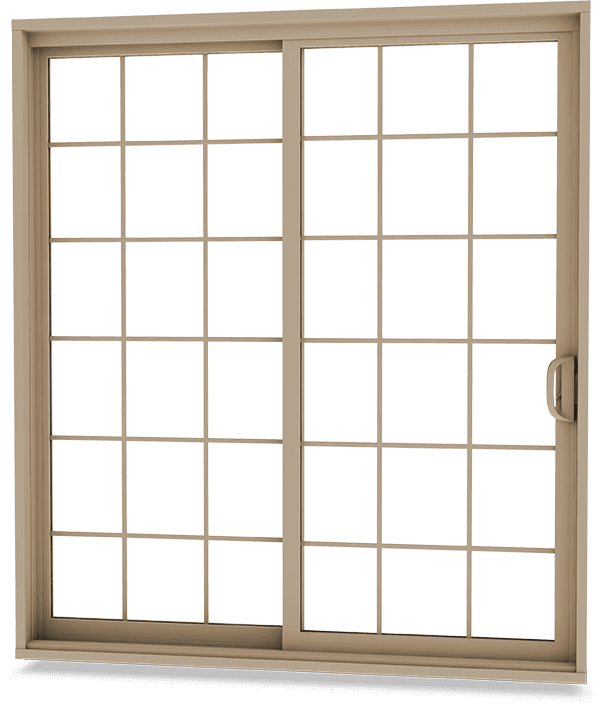 Tan-coloured patio door with matching full rectangular grille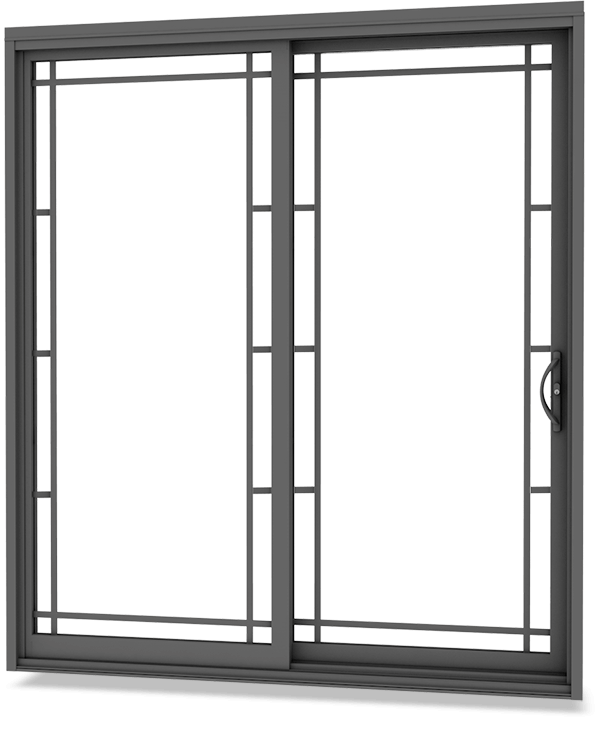 Dark steel painted patio door with matching contour grille and locking mortise handle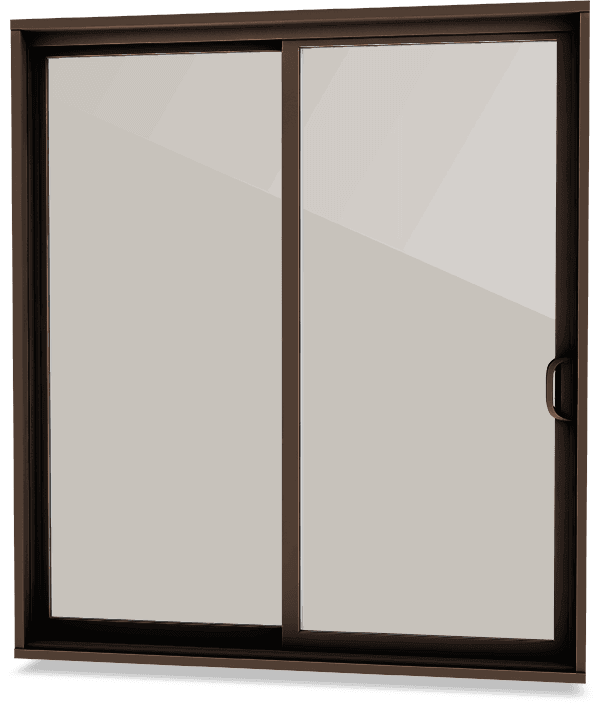 Commercial brown patio door with bronze-tinted glass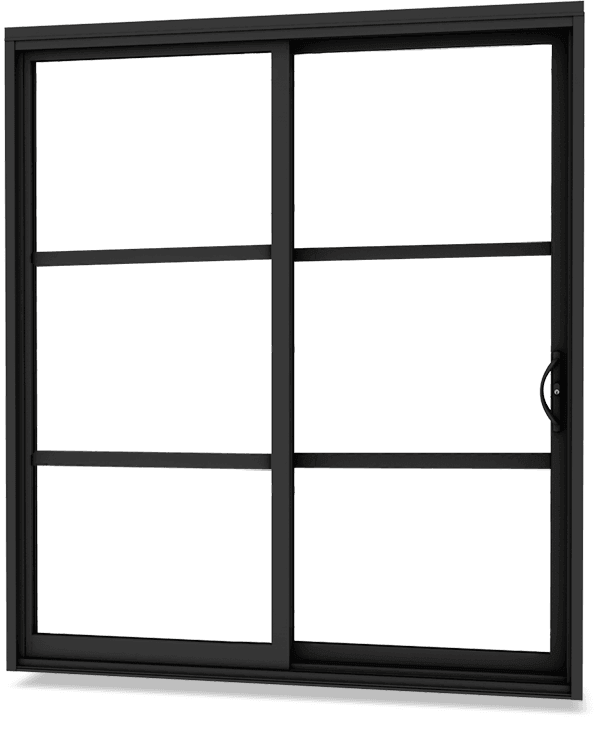 Black painted patio door with simulated divided lites (external grilles) and mortise handle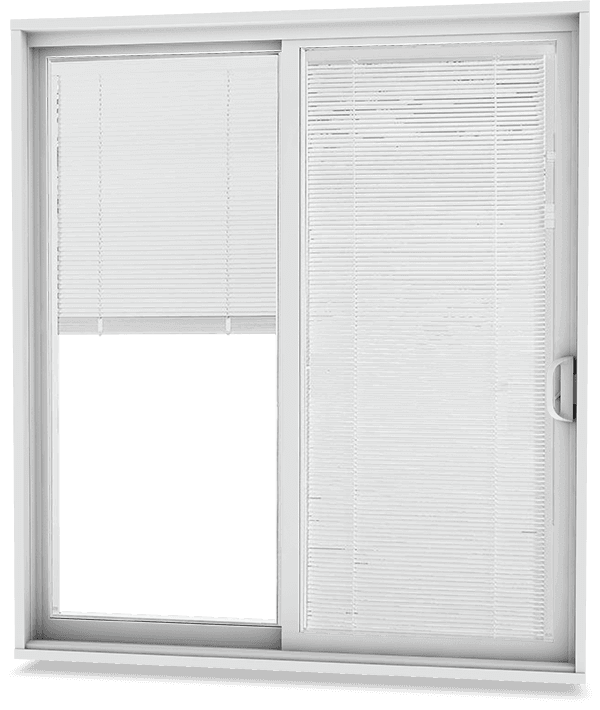 Patio door with integrated mini-blinds and D-handle
Get a Free Quote.
Secure a great price on a patio door that's custom-built for your home. Our quotes are no pressure, no obligation, and FREE.