Enjoy the outdoors year-round with a Nordik Patio Door
Also referred to as sliding glass doors, our patio doors will fill your interior with light, and let you enjoy the outdoors and the comfort of home. Canadian built, they are strong, space-saving, energy efficient, and fully customizable to your preferences. From slim minimalist to Old-World garden door looks, you can match the style of any home and garden. Plus, with full Nordik Warranty coverage for 25 years, parts and labour, you'll probably want to turn all dinners into backyard parties.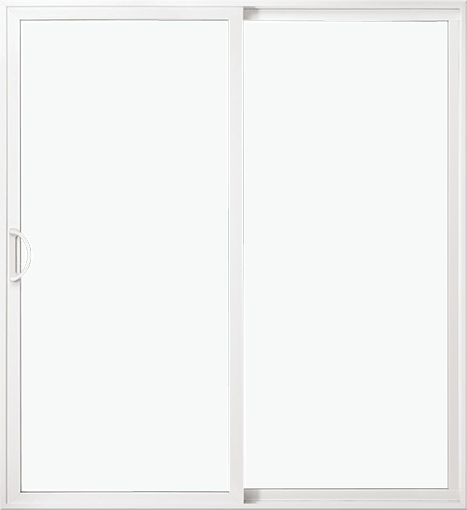 Patio Doors Built to Last
Our patio doors are built to fit your home. A comprehensive range of configurations, finishes, and detailing options allows you to obtain the exact functionality and look you want, while keeping a durable construction and low energy costs.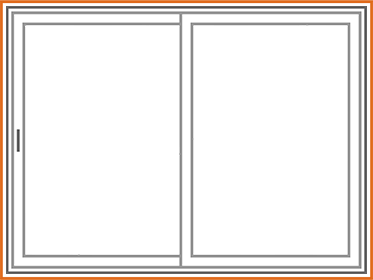 5-1/2" and 7-1/4" wood frame
Our patio door frames are engineered into one, solid unit to provide an optimal fit and superior durability.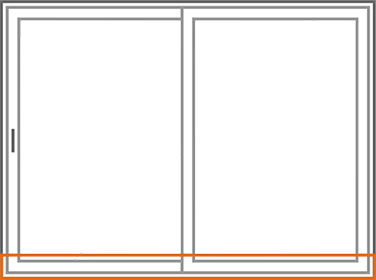 Insulated welded sash
Our sashes are reinforced with steel to withstand extreme wind conditions and contain double perimeter seal for superior air-tightness which optimizes energy efficiency for our patio door system.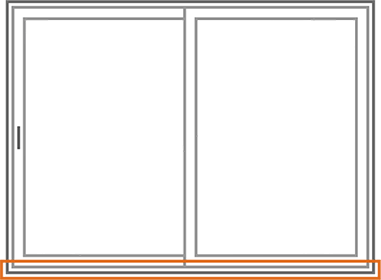 Mono-piece threshold
The mono-piece threshold is a solid, one-unit weather stripping system for the base of your patio doors. We use the highest quality material to ensure optimal energy efficiency.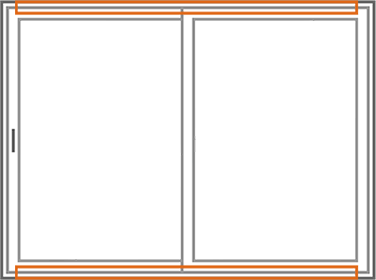 Adjustable double nylon rollers
Nylon rollers are installed for both durability and smooth operations. Adjustable to fit any patio door system.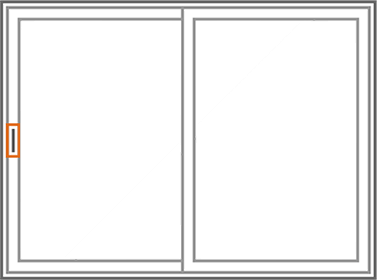 Contemporary interior and exterior handles
We offer two handle options for your patio doors: standard or multi-point handle, which come in a variety of finshes. Our handles are sleek and contemporary giving your patio doors a modern look.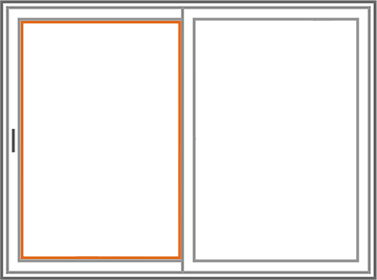 Extruded aluminium screen
Heavy duty, roller-operated extruded aluminum sliding screen comes with integrated pull locks.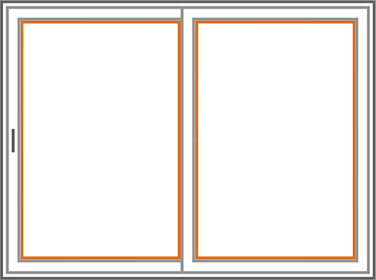 Energy efficient glass
Our energy-efficient glass has a low-emissivity surface which reflects heat radiation. It will keep heat inside the house or prevent it from entering. The argon inert gas filling reduces heat transmission, rendering our patio doors Energy Star High Efficiency.
Please do not hesitate to contact us should you need more details about our patio door features.
Configure Your Patio Door Your Way
The options you have with a Nordik patio door are virtually endless. All of our patio doors are made-to-measure. This means fully-customizable sizing to your specifications, choice of glass in dual or triple pane, glass tints, etc. Additionally, you can apply quick styling by choosing between a standard Georgian grille, a contour (Prairie-style) grille, or terrace/garden door style, as illustrated.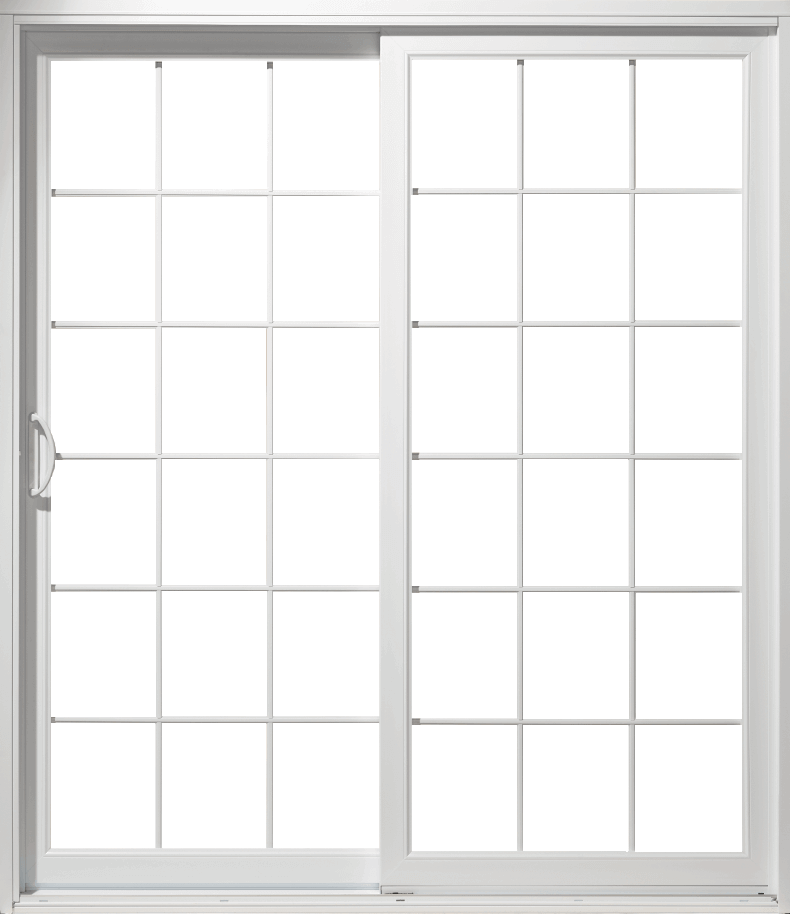 Standard (Georgian) Grille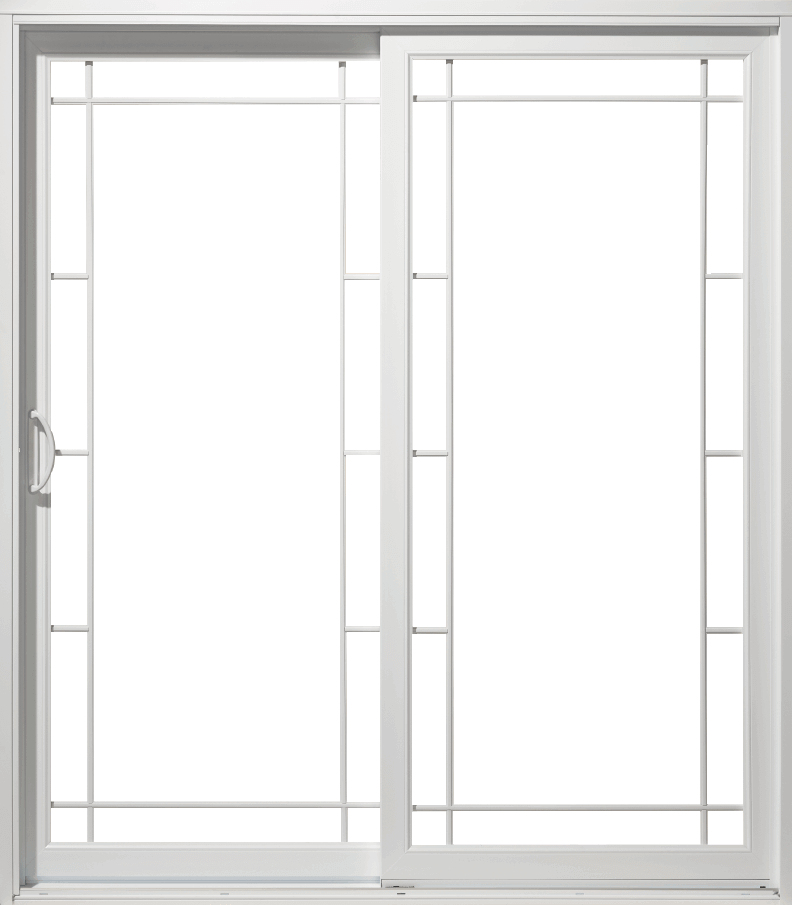 Contour (Prairie) Grille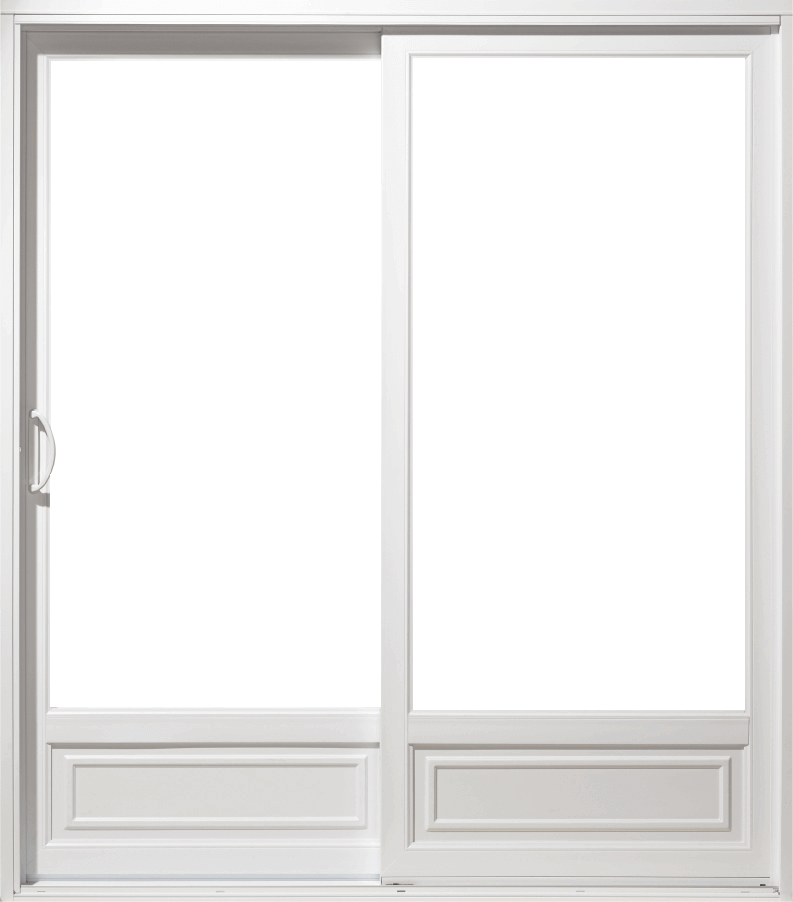 Terrace (Garden Door) Style
Other patio door options include: jamb extension, brickmould, fanlight (transom and/or sidelite), sill extension, key lock, foot lock, security bar, or factory painted interior and/or exterior.
Choose your Handle Type and Finish
Choose between a standard handle or a multi-point handle type for extra strength and security.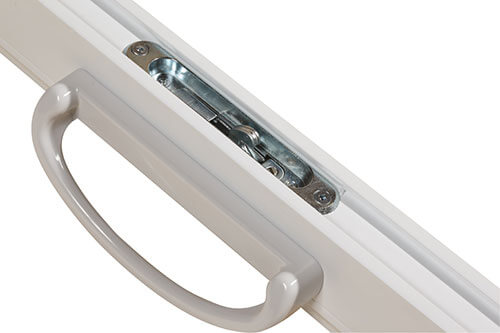 Standard Handle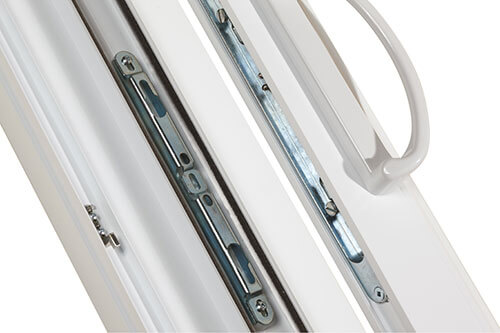 Multi-point Handle
We also offer a wide variety of handle finishes to select from:

Brass

Bright Chrome

Brushed Chrome

Black Nickel

Dark Bronze

Antique Brass

Satin Nickel
Get Creative with Custom Patio Doors
We can design patio doors to suit any home. Whether you are looking for a modest adjustment on a classic patio doors or have a fully customized plan in mind, we can create infinite combinations of colours, configurations, sizes, and finishes. The only limit is your imagination.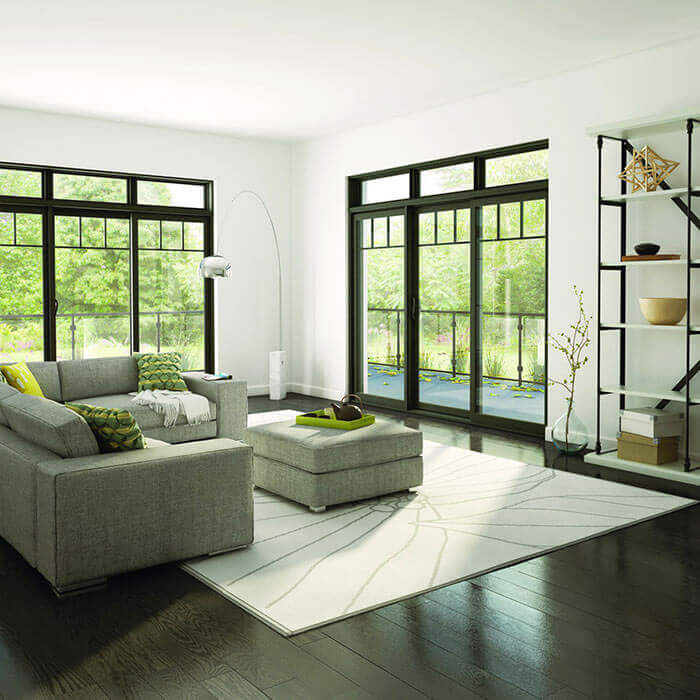 Energy Efficient Patio Doors
Energy Star® certified products are required to meet strict technical specifications for energy performance through a rigorous testing and certification process. All Nordik patio doors meet or exceed the strict high efficiency energy requirements of the Canadian Energy Star® Program. Our high-efficiency doors help you save money on energy costs and provide year round comfort for your home.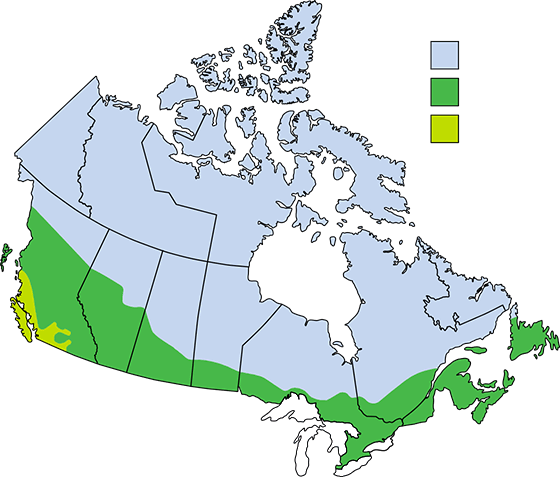 The manufacturing processes of all Energy Star® certified steel entry doors sold by Nordik are audited by an independent accredited certification body and approved by Natural Resources Canada. Our doors carry the Energy Star® label showing the specific climate zone for which they are rated. Our sales team would be happy to provide you with more information about the Energy Star® ratings of our windows and doors.
Schedule a no-obligation quote today.
See how Nordik can help you find a beautiful new patio or sliding door for your home, and get it installed right.