Nordik Double Hung Windows
Our double hung windows feature two tilt sashes for easy cleaning and optimal ventilation. Both sashes move up and down effortlessly and quietly using a constant force balancing system. We make our windows with highest grade virgin PVC powder, using the best fabrication techniques, resulting in beautiful, durable and virtually maintenance-free windows that will retain their great looks and performance over generations. The deeper 4-1/2" frame, multi-chamber construction, triple weatherstripping, the Argon-filled LoE thermal glass unit sealed with the highly durable and low-conductivity Tremco® EnerEDGE® Warm-edge spacer system, yields Energy Star High Performance energy efficiency ratings or better. With its soft colonial detailing, you get a high performance window with a timeless look.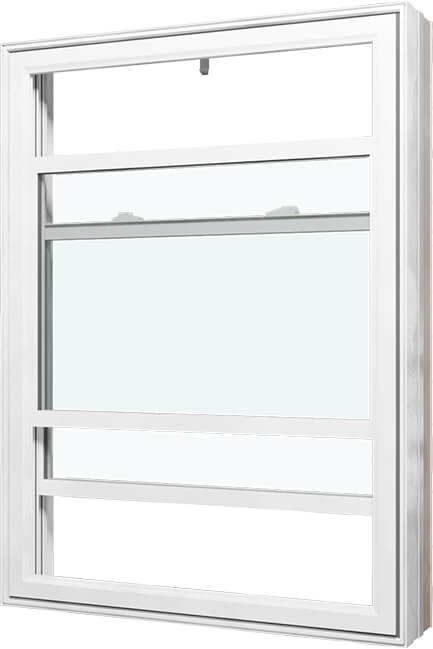 Nordik Double Hung Window Features
Space-saving, easy to clean, durable and energy efficient, our Hung windows are designed and built Canadian tough and beautiful.
One-piece structural construction.
Most multi-paneled windows are built-in modules where each section is glued or screwed together. Our windows are engineered on one solid frame which results in a stronger, more durable window. This advanced technology results in better protection against air and water leakage. Additionally, the strength of the frame allows for a leaner design, which results in more glass and light for your window.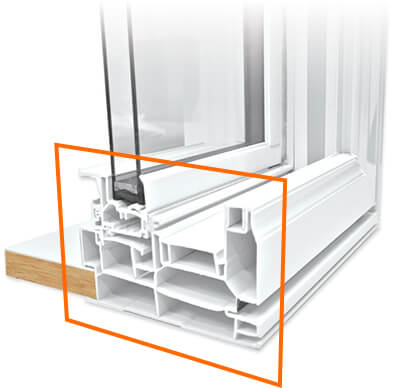 Multi-Chamber Construction
Our multi-chamber construction allows for superior thermal protection and also provides greater overall strength to the window resulting in a more efficient and more durable window.
4-1/2″ PVC Welded Frame.
Our 4-1/2″ frame is stronger and more durable than the standard 3-1/4″ frame available from most other window manufacturers. Our larger frame allows us to put the thermal pane closer to the inside of the house resulting in better thermal protection and a stronger window.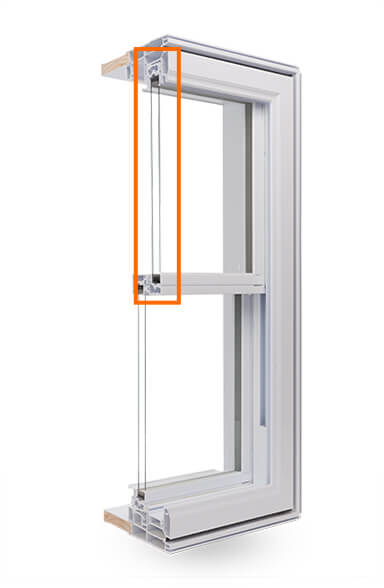 Double-Glazed Low-E Argon Gas Thermal Glass Unit.
We use Energy Star® certified, double-glazed glass units that provide the highest levels of energy efficiency and home comfort, as well as protect against harmful UV radiation.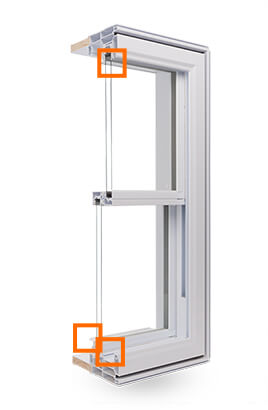 Triple weather seals.
Our window seal is made up of three continuous layers that wrap seamlessly around the entire window. These top quality flexible seals offer the highest degree of protection from air and water infiltration.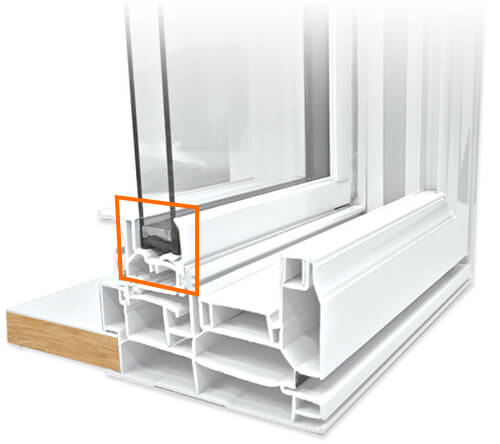 High-Performance Tremco® EnerEDGE® Warm-Edge Spacer.
Tremco® EnerEDGE® Warm-edge spacer system is highly durable and possesses a lower thermal conductivity value. This results in superior thermal performance when compared to the commonly used aluminum spacer bar.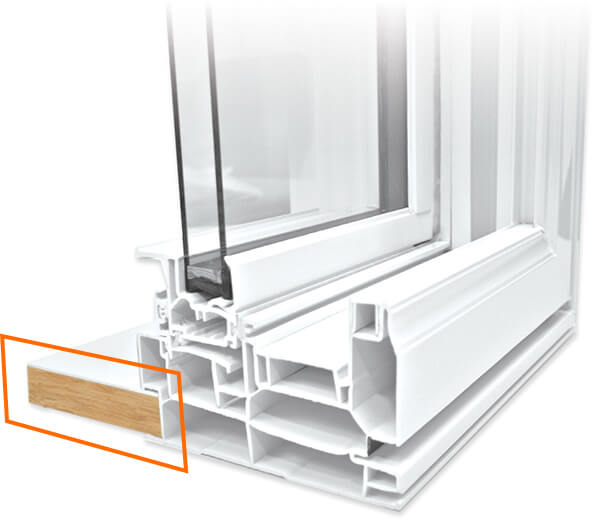 Interior Wood Extension cladded with PVC.
Our windows include an interior wood cladding that allows for the easy installation of blinds and other window treatments and results in greater window strength and durability.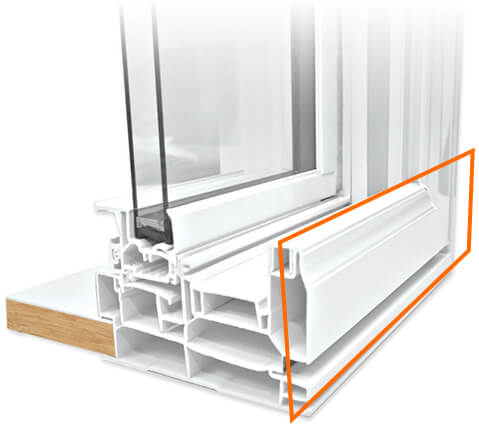 Easy-Maintenance High Gloss Finish.
We use the highest grade PVC powder and fabrication techniques which result in a high gloss PVC finish. As a result, our windows are easier to clean, more durable, and won't fade or yellow over time.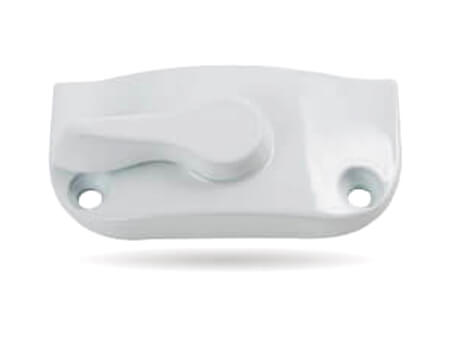 Decorative Cam Action Locks.
Our decorative cam action locks are a one piece die-cast locking system that is anchored to a metal sash rail reinforcement to provide durability and exceptional security.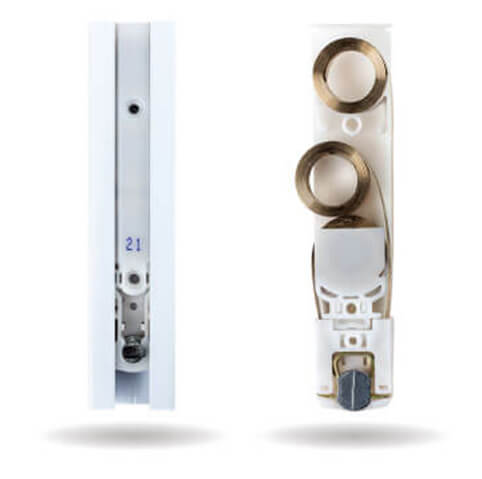 Coil Spring Constant Force Balance System.
Our constant force balance system delivers a consistent lift through-out the entire travel of the window. This results in window operation which is smooth, quiet and easy to use. The system fills the entire cavity of the window to reduce air leakage.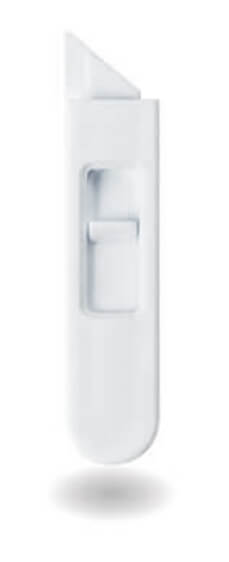 Integrated Sash Latch.
Our integrated sash latch is moulded into the sash instead of being screwed on top – like most other sash latch designs. Aside from a more modern look, this sash latch design also reduces the chance of damage to the latch.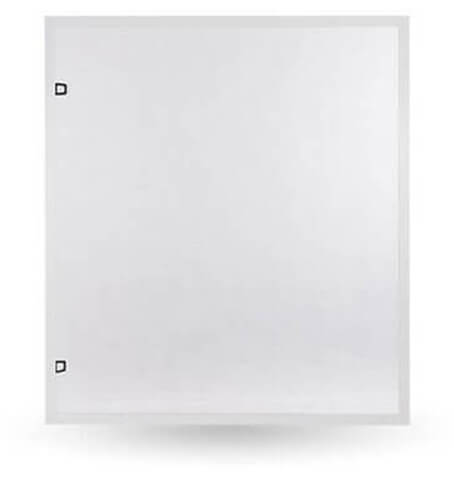 Full Screen / Half Screen Option.
Choose your preference. Full screens allow you to have the top and bottom sash of the double-hung window open. This increases airflow and ventilation. Half screens only allow for either the top or bottom sash of the window to be open, but allow more natural light to enter your home.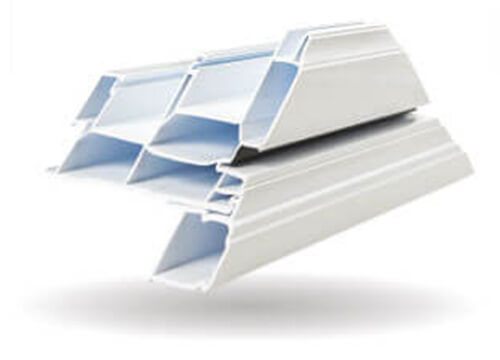 Added Brickmould.
Added Brickmould cuts down on installation time, guarantees a perfect fit when installing your window, and prevents water infiltration in the walls.
There are plenty of details that make our windows best in class. Contact us for a free consultation if you'd like to learn more.
Double Hung Window Colours
For a more colorful look, our double hung and double sliding windows can be manufactured in a Hybrid PVC / Aluminum construction which allows you to add extremely durable colour to your windows, as well as provide extra reinforcement of the window exterior via metal plating. The aluminium plating matches the colonial profile of the window.
Add an Extra Touch with Grilles
Take advantage of our customization expertise to get a personalized window solution that gives your home a unique and distinctive look. The internal grilles allow for easy cleaning, while the external grilles simulate traditional divided lites. Any of our grille configurations can be combined with any grille type to get the exact look you desire.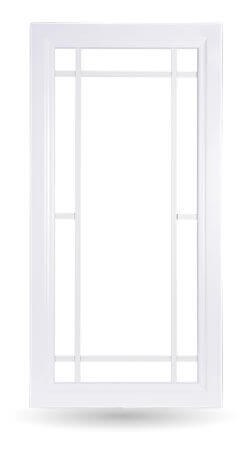 Contour
Contour Grilles add a beautiful Prairie-style look to your window, reminiscent of the style emerging in late 19th - early 20th century North American homes.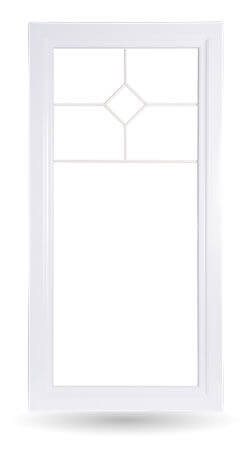 Diamond Pattern
Diamond Patterned Grilles are an ornate window grille style that reminisces the Old-World style of Tudor Revival style mansions of the past.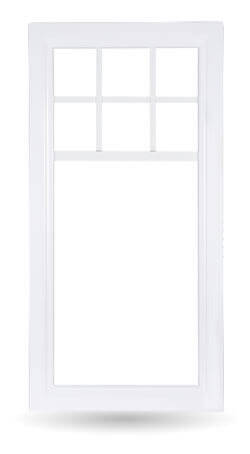 Partial Covering
Partial Grilles are a style coming back to modern homes, inspired by Craftsman style home aesthetic, where only a portion of the window is covered.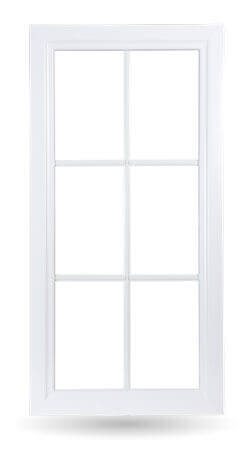 Rectangular
A timeless grille pattern commonly found in colonial homes, particularly Georgian style, as well as in those built in the 1970's and later.
Grille Types
A wide assortment of grille shapes and materials are offered to you to allow you to find the perfect match to your home.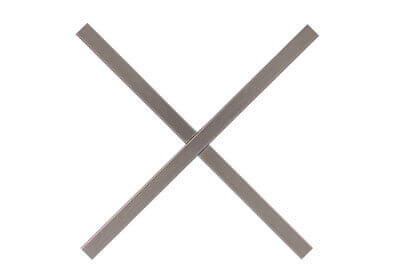 Slimline, 5/16"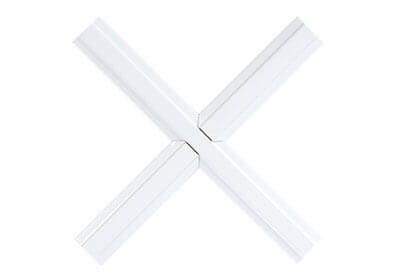 Georgian, 5/8"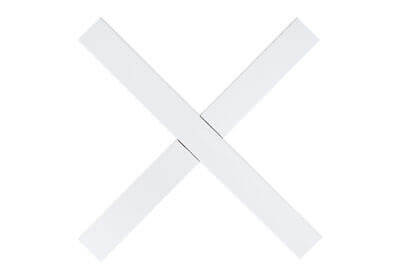 Rectangular, 5/8"
Treat the Window with a Glass Finish of your choice
Textured or coloured glass ensures privacy while allowing light to penetrate into bathrooms and other rooms requiring privacy. Coloured glass can also be used to complement the design of your home.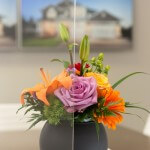 Clear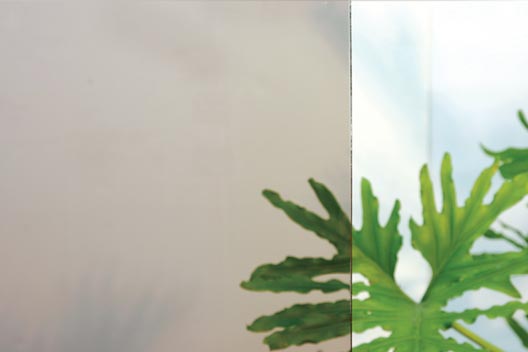 Bronze Tint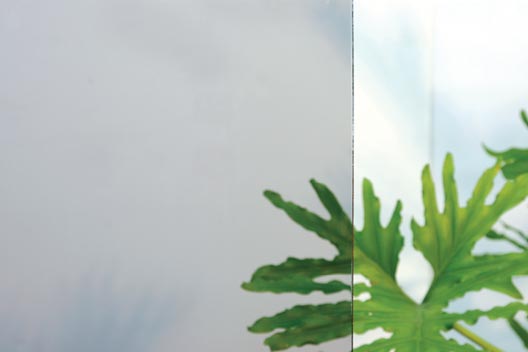 Grey Tint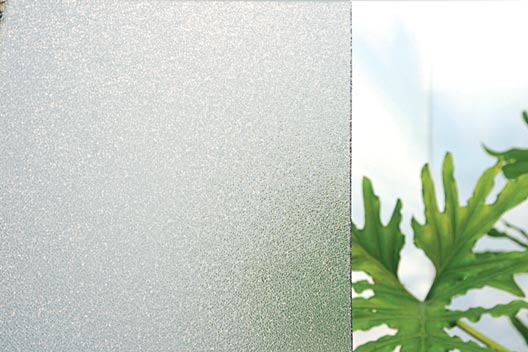 Frosted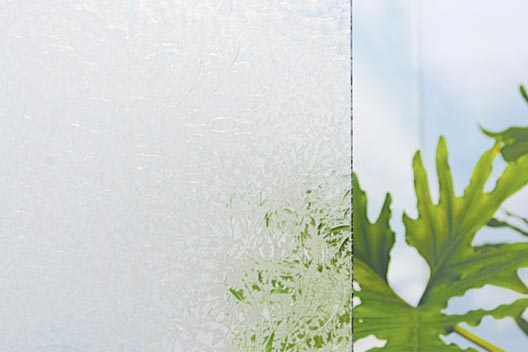 Glue Chip
Energy Efficient Hung Windows
The manufacturing process of all Energy Star® certified double-hung windows installed by Nordik Windows and Doors are audited by an independent accredited certification body and approved by Natural Resources Canada. Our windows and doors carry the Energy Star® label showing the specific climate zone for which they are rated. Our sales team would be happy to provide you with more information about the Energy Star® ratings of our windows and doors.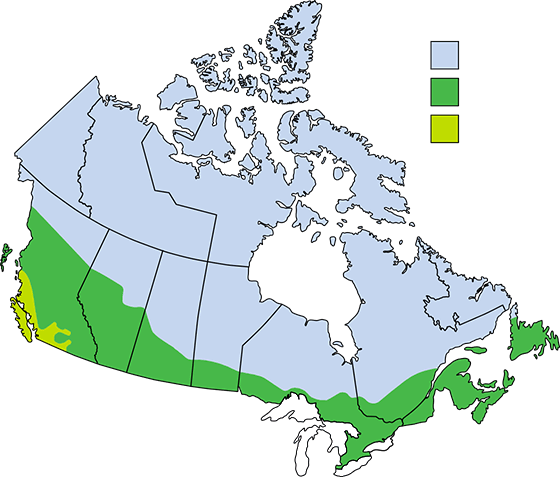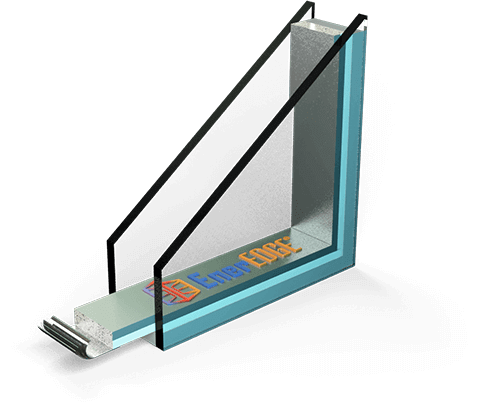 Nordik Windows and Doors double hung windows use Tremco® EnerEDGE® Technology, a pre-desiccated, ready-to-apply, cellular silicone warm-edge spacer that is suitable for a wide range of insulating glass constructions in fenestration applications. EnerEDGE® spacer is inset and applied to our glass lite's perimeter to enable fabrication of dual IG units in conjunction with a quality applied perimeter sealant.

All Nordik windows meet and exceed the Canada's Energy Star High Efficiency designation. Below are performance ratings for our double hung windows.
NR6681-21434091-ES / NR6681-5649479-ES
| Type | Air | Water | Wind | ER |
| --- | --- | --- | --- | --- |
| PVC | A3 | B7 | C2 | 37 |
| Hybrid | A3 | B7 | C5 | 30 |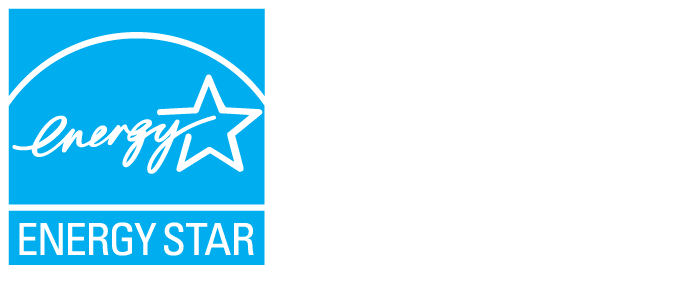 Save on beautiful and energy efficient windows.
Schedule your FREE in-home or virtual quote and find out how you can get tomorrow's windows today. No waiting, no pressure.
Confidential. Secure. No Spam.