Powered by
RevoCell®
Our casement windows feature a solid microcellular PVC construction that offers the window extra strength and insulation. This technology allows manufacturing windows that are more energy-efficient, brighter, and stronger.
More Efficient.
We build our windows for maximum indoor comfort, year-round. Our RevoCell casement windows lead national charts with the highest Energy Rating (ER) with both double and triple-pane glass – in standard configuration!
Energy Rating (ER)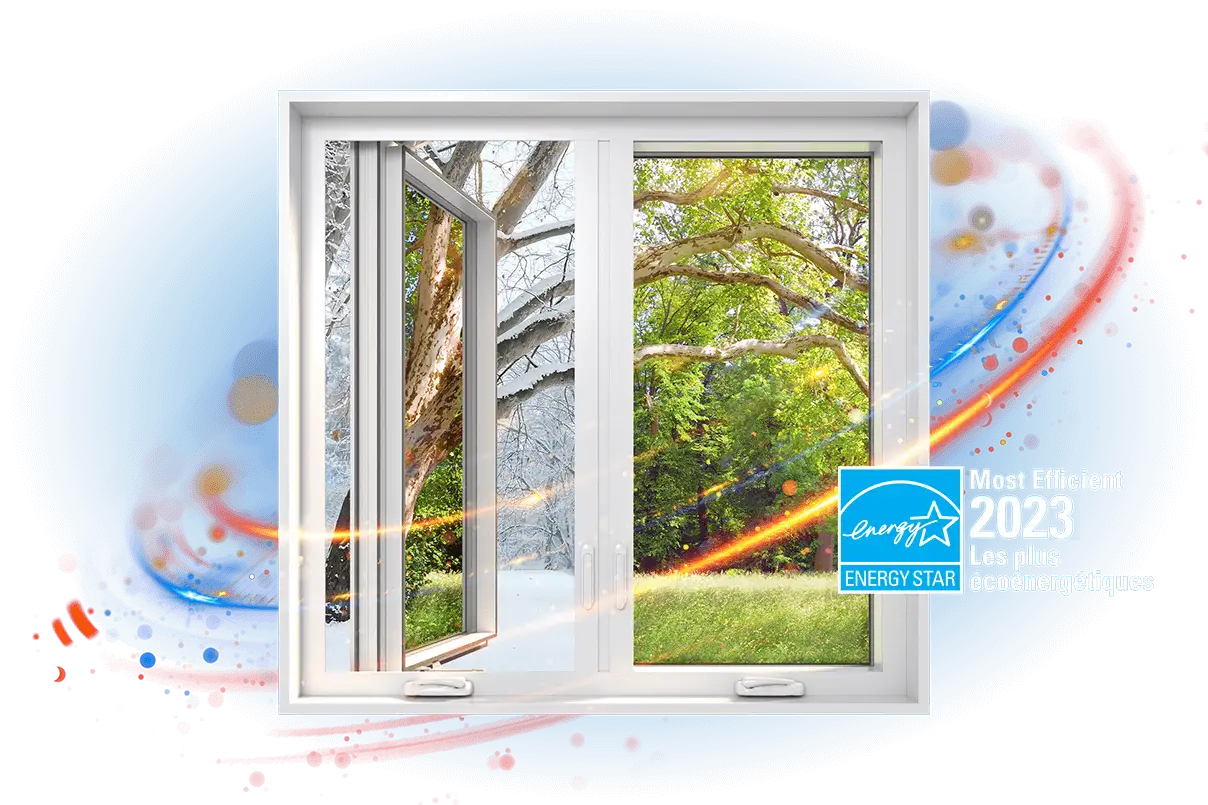 Stronger.
Our window frames, sashes, mullions, and brickmoulds are solid inside, which makes then stronger than the typical hollow chambers used in PVC replacement windows. All of our windows come standard with a 4.5" deep frame, 38% more than the industry standard of 3.25". This makes them more rigid and help seal the wall opening better.
As a result, our casement windows achieve a whopping Performance Grade of 85, levels above the nearest competitors.
85
NAFS
Performance Grade
Brighter.
The extra strength of microcellular PVC allows manufacturing our casement windows with slimmer frames and sashes. This adds an extra 1.5" of glass in each dimension compared to ordinary PVC windows. Our internal mullions are only 4.5" wide, as opposed to the usual 6-7". And our glass is clearer. As a result, you get more glass, and more natural light inside your home.
Isn't that what you put windows in your wall for?
Built to deliver
From energy efficiency, to durability and security, our RevoCell® casement windows have been designed to exceed the highest standards — including your spouse's.
| | | | | | | | |
| --- | --- | --- | --- | --- | --- | --- | --- |
| Window Model | Air Tightness | Forced Entry Resistance | Performance Class | Performance Grade | U-factor Btu/ft²•hr•F° | Energy Rating (ER) | NRCan reference number |
| Double-pane casement | A3 | F40 | LC | 85 | 0.25 | 40 | 35098681 |
| Triple-pane casement | A3 | F40 | LC | 85 | 0.15 | 48 | 35098665 |
AAMA/ WDMA/CSA 101/I.S.2/A440-17, NAFS (North American Fenestration Standard) Specification for windows, doors, and skylights
Everything you really need in a window
Convenient, durable, and energy-efficient, our RevoCell® Casement Windows have been specifically designed to withstand the Canadian climate extremes.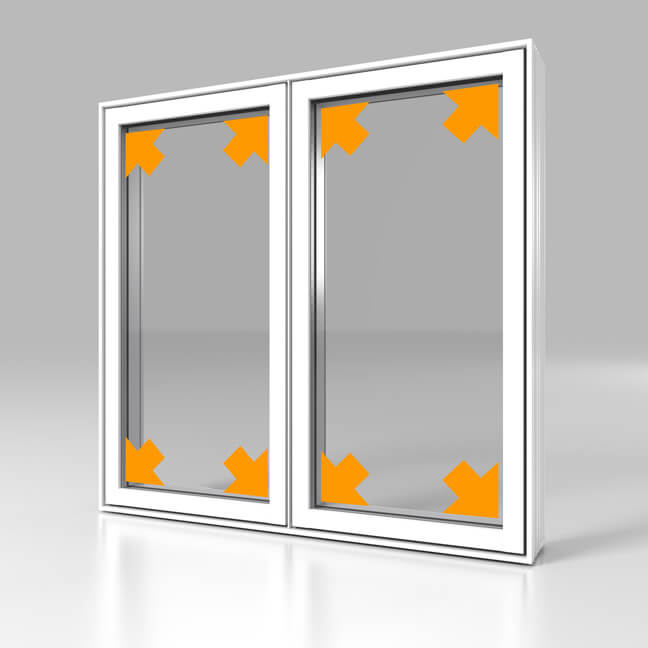 Modern exterior with understated slim profiles and up to 20% larger glass surface.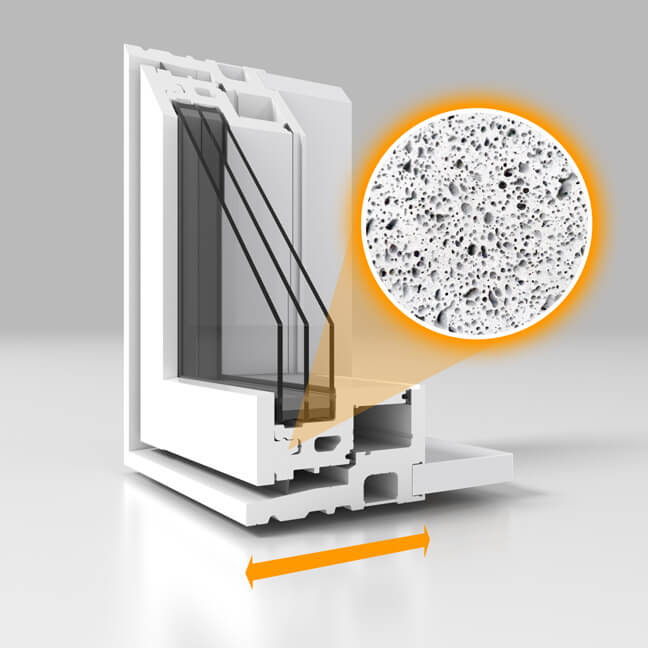 The solid-core microcellular PVC frame is 4.5", deeper than the usual 3.25", making a window that's stronger and seals the rough opening better.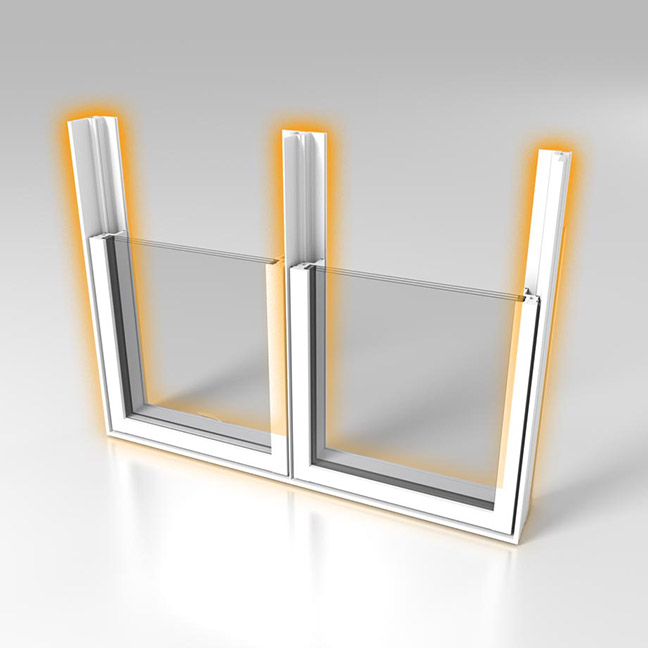 The structural construction with internal cross-mullions allows for multi-lite windows with a strong, seamless, one-piece frame.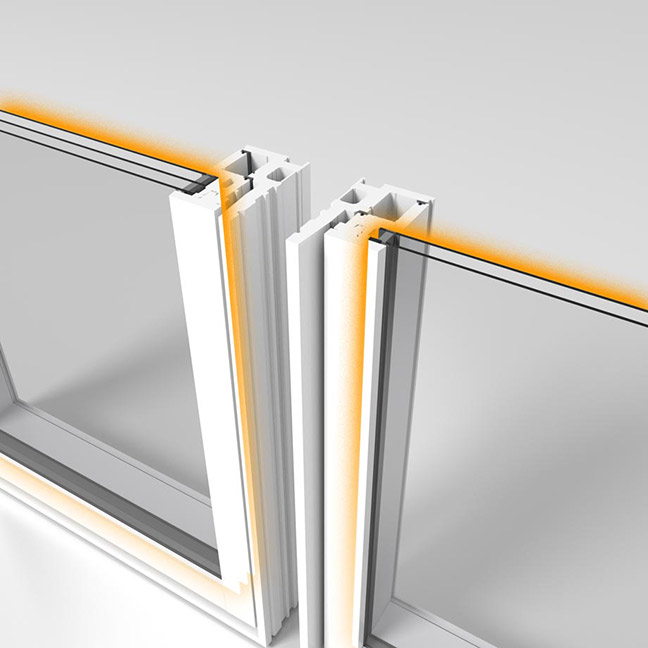 Our casement windows are available with double-pane or triple-pane glass and filled with 98% environmentally-friendly Argon gas.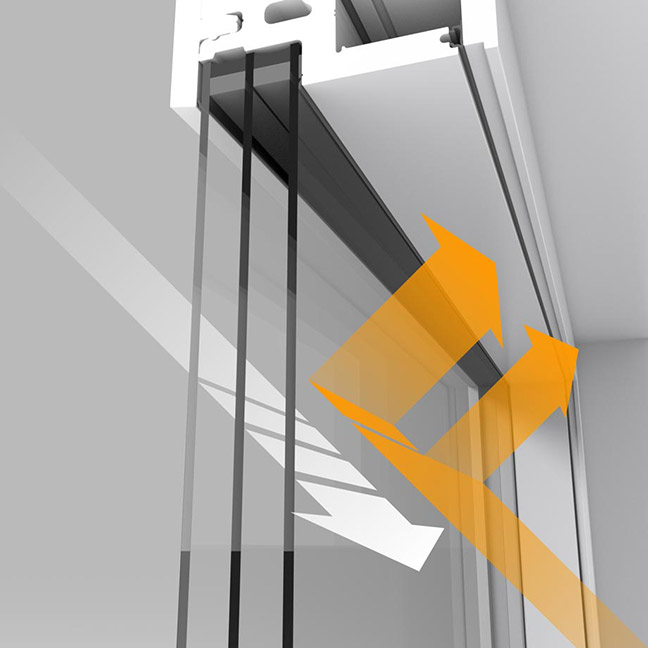 Our super-clear low-iron glass allow more visible light through, while low-e coatings help reflect back heat.
The PVC-clad wood sill and jamb extension seals walls of any thickness, while providing a maintenance-free finish and accommodating various window treatments.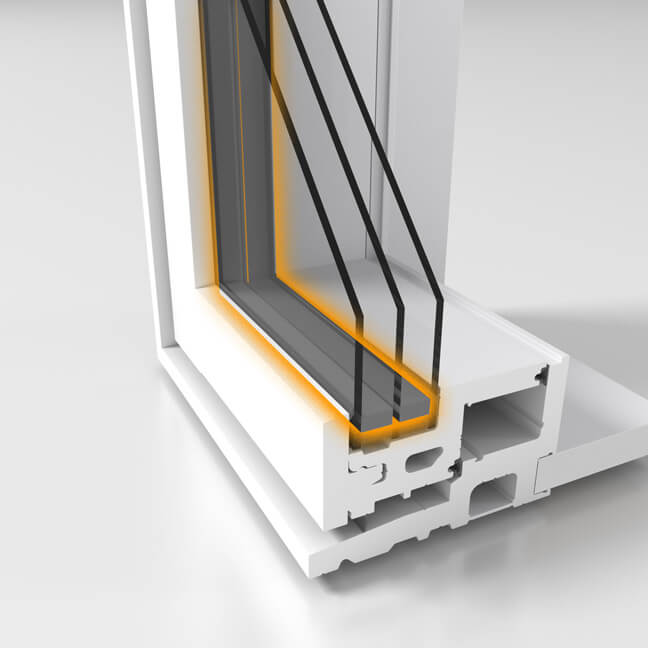 Our insulated glass units use a top-performance cellular warm-edge spacer to minimize direct heat transfer.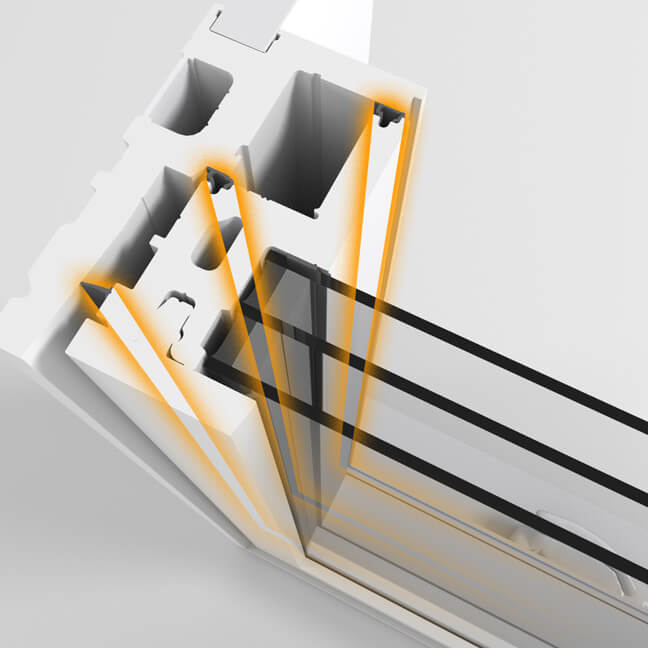 We use triple constinuous weatherstripping seals at the window frame and sash interface, for an airtight fit.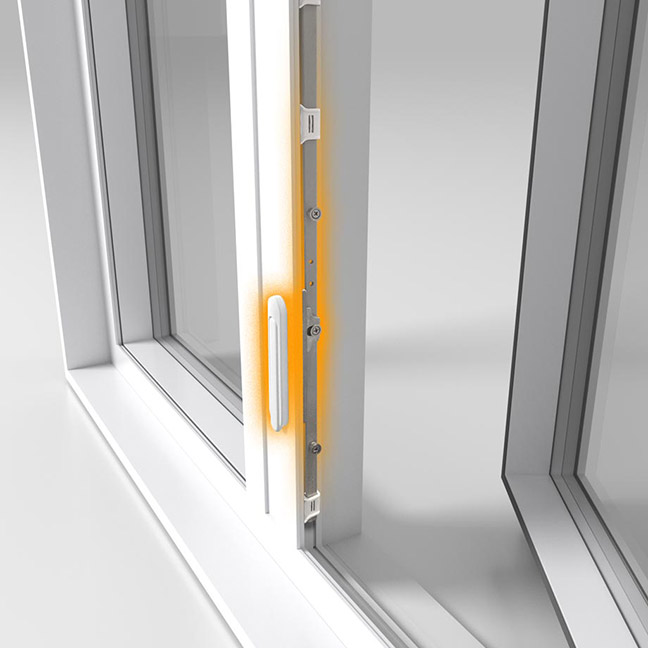 Our multi-point locking system is easy to operate and offers top security. The slim folding lock lever adds a contemporary look.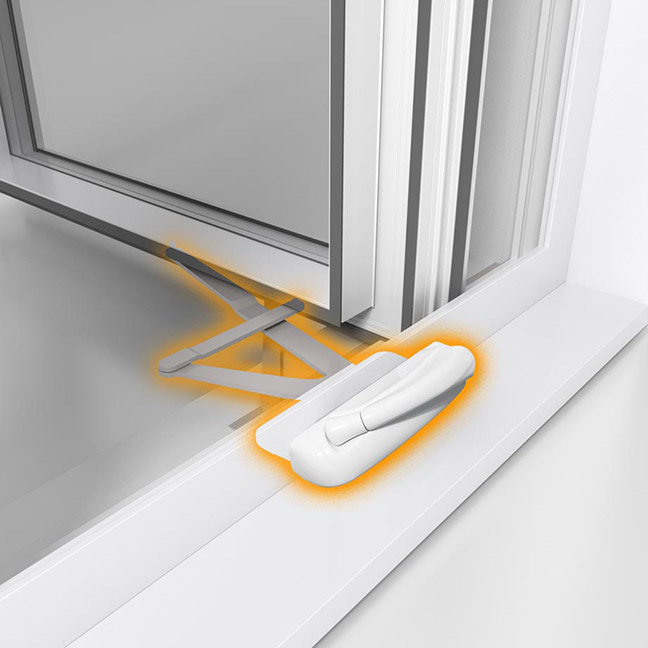 Sashes over 22" use a robust dual-arm operator to facilitate opening and closing the window. The metal nesting crank handle frees more sill space.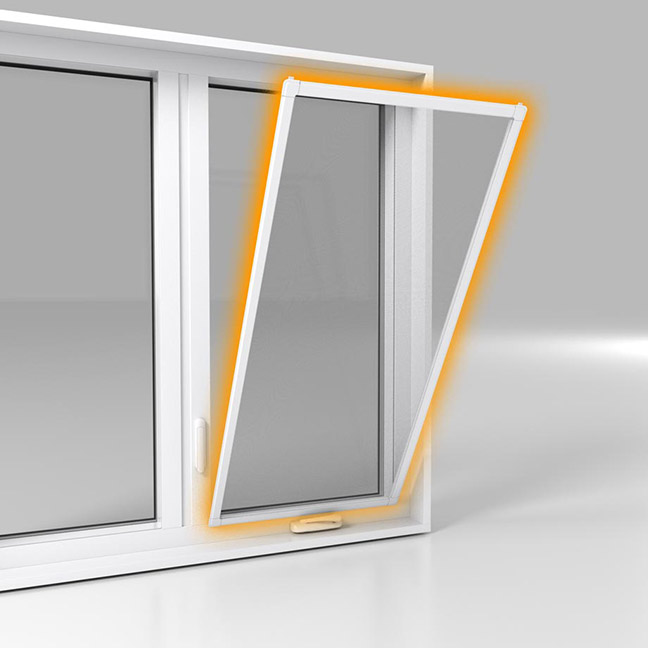 Our "One-Click" screens are the easiest to operate in the industry, making removal and installation a breeze while withstanding decades of use.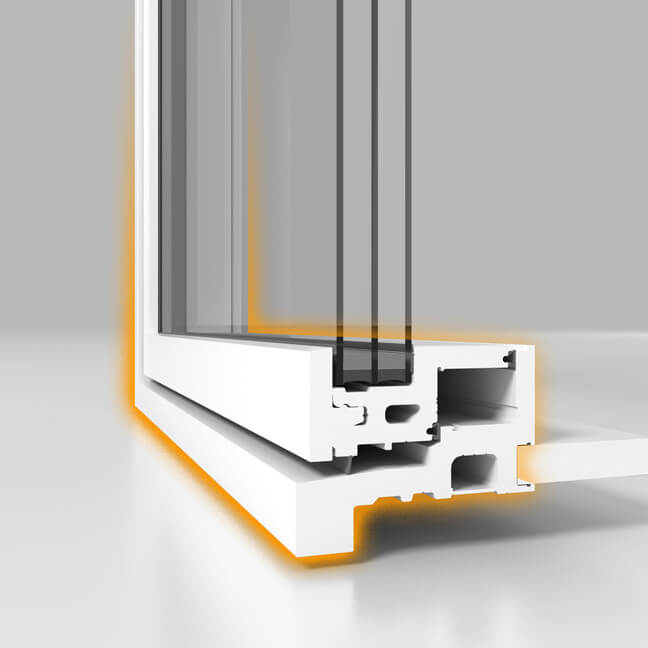 Frames with integrated brickmould available as an option, to provide a seamless and better sealed window assembly.
Casement Window Gallery
Take a look at this gallery to see what our Casement windows can look like installed in a home.
Custom Is The New Norm
Gone are the days when window companies dictated what your home should look like. Every single window we build is as unique as you want it. From factory finishes to custom paint, decorative grilles or simulated divided lites, textured or tinted glass, the combinations available are virtually endless.
Add some colour
Most homeowners get their replacement windows in stock white, which is a great all-around colour. But you don't have to: our comprehensive palette of exterior factory finishes will match any home style and help elevate its look.
Standard colours
Our windows' interior colour is white, but exterior colours are also available in several affordable factory finishes. Our standard colours are engineered in cap stock (coloured PVC) for lighter tones and durable, architectural-grade laminate for the darker tones. They are extremely colourfast and and more durable than paint. We also offer a full-black (exterior and exterior) on select windows. Please contact us to inquire about the availability of custom-painted colours.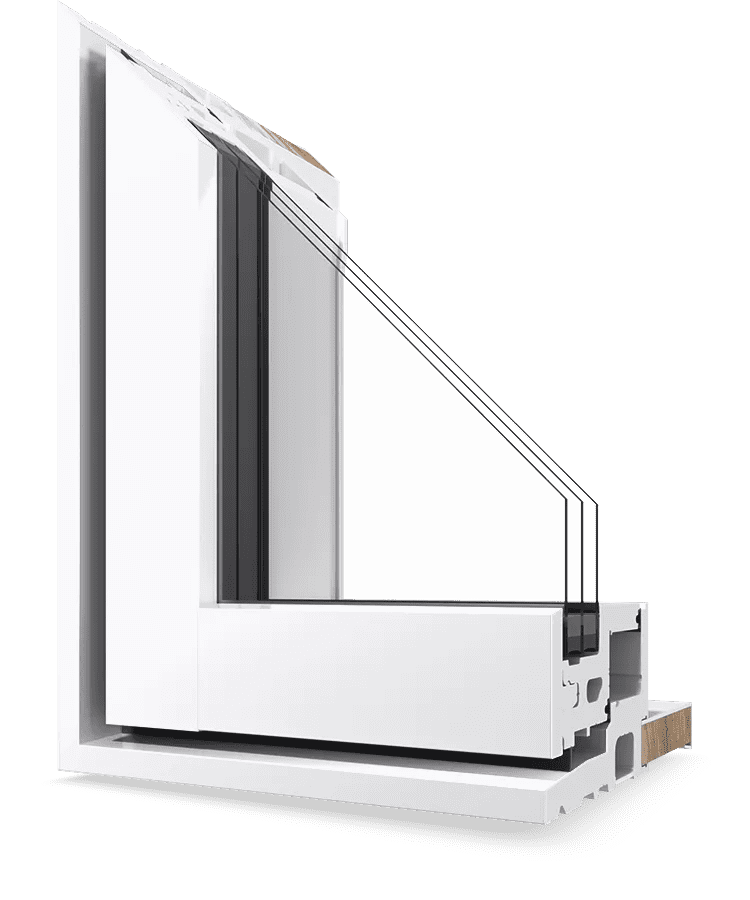 Grilles Patterns and Styles
In the old days, large panes of glass could not be manufactured cost-efficiently, so windows were filled with many smaller pieces of glass held in the sash by bars called muntins. These divided lite look has become a sought-after architectural element, especially on traditional home styles. Take advantage of our window customization expertise to elevate the look of your new windows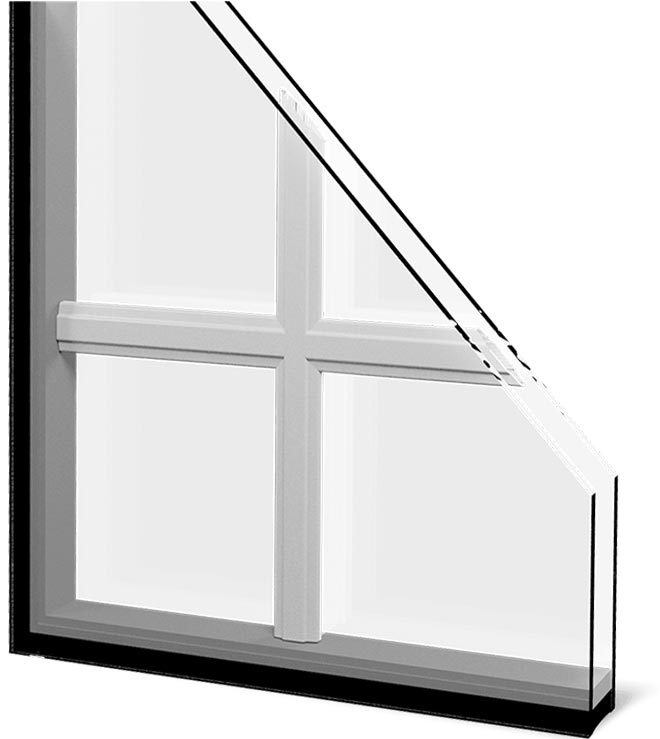 Internal grilles are installed between the panes of glass, inside the the insulated glass unit. This allows for the easiest window cleaning. Our internal grilles are available in a variety of profiles, sizes, and finishes.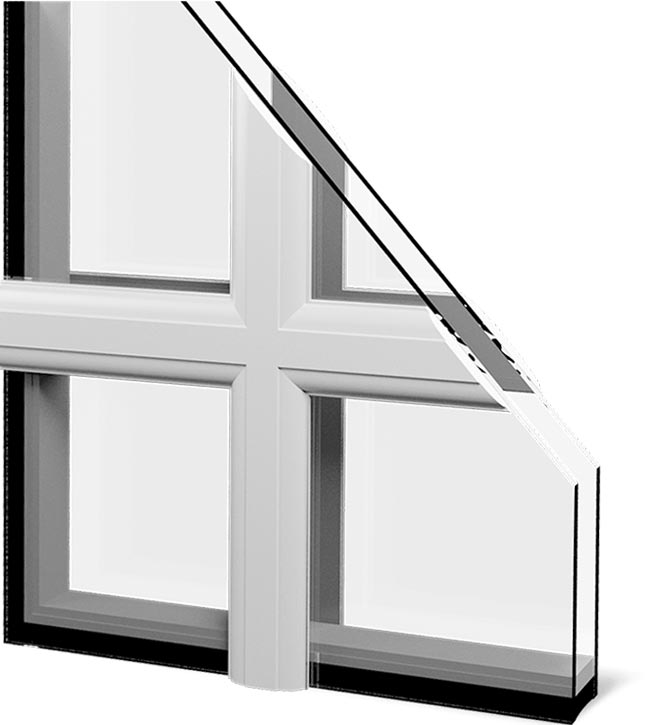 Simulated divided lites (SDL) are external grilles. They are applied on the exterior of the insulated glass unit and give a more realistic muntin appearance. Like internal grilles, our SDL's are available in multiple profiles and finishes.
Grille Patterns
We offer a variety of patterns for window grilles. Here are a few of the most popular ones. You can mix and match internal and external grilles to get the exact style your require.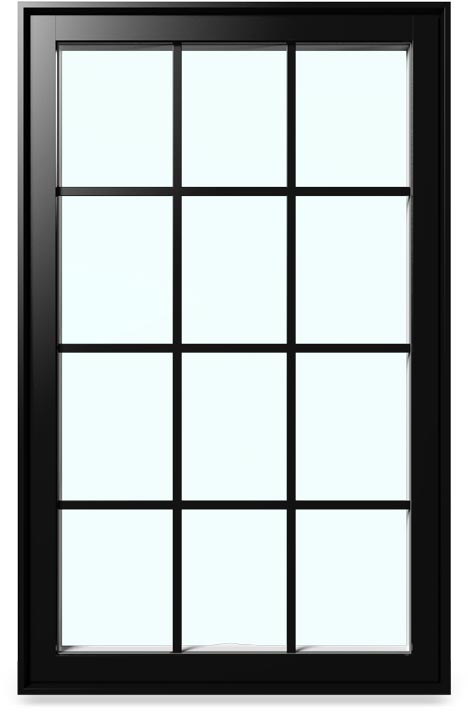 Rectangular
This classic divided-lite look offers a traditional Old-World aesthetic. Works equally well on traditional and newer homes, adding a timeless elegance.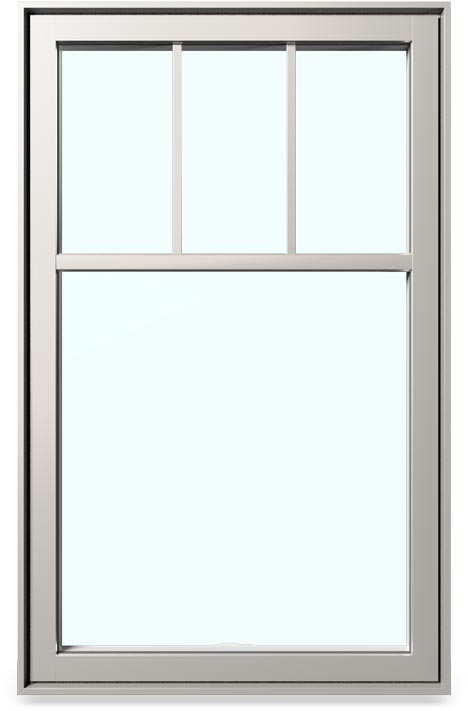 Partial Covering
Our grilles can be aplied to a portion of the window only. Combined with an SDL profile, you can also reproduce a hung sash appearance on a casement window.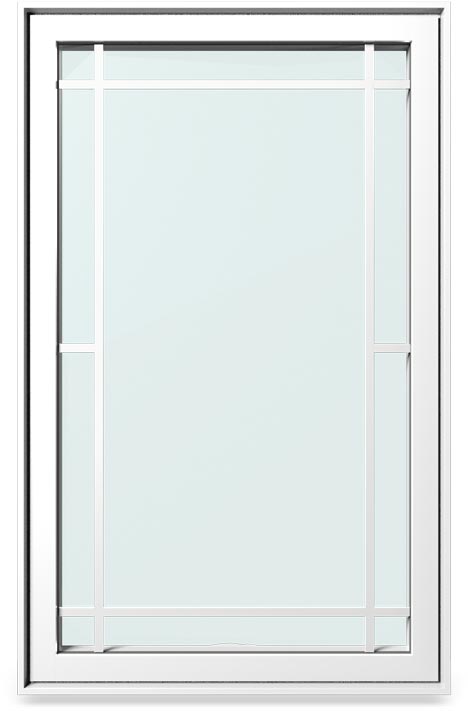 Contour
Contour grilles go around the perimeter of the sash. Often associated with the Paririe School style, they add a artsy touch that's distinctively North American.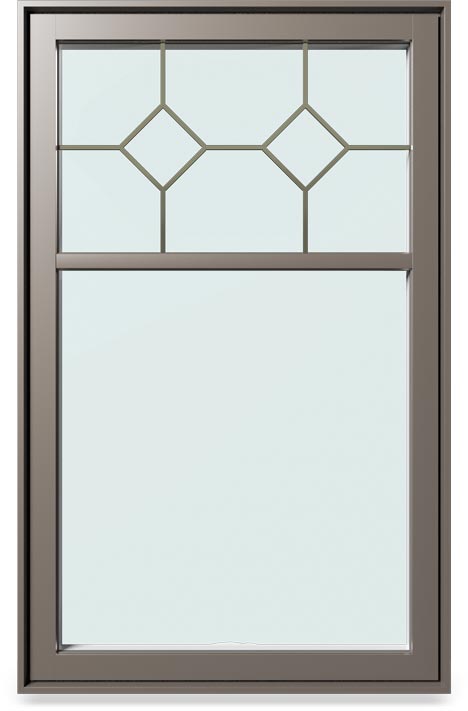 Diamond Pattern
The diamond pattern can add an artistic touch to a traditional home. The understated charm of thin grilles adds extra interest from up close.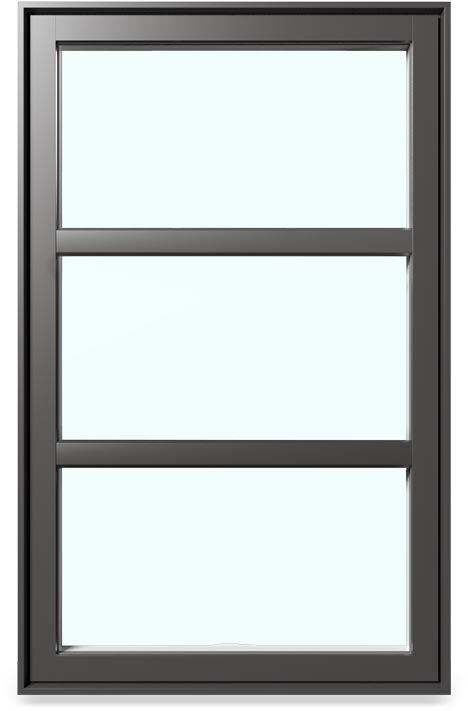 Divided Lites
Our grilles can be aplied to a portion of the window only. Combined with an SDL profile, you can also reproduce a hung sash appearance on a casement window.
Specialty Glass
We also offer some alternatives to clear glass in your windows. Tinted glass can be used to lower light levels, or to alter the colour balance indoors. Textured glass adds a degree of privacy as well as decorative interest, while letting natural light inside.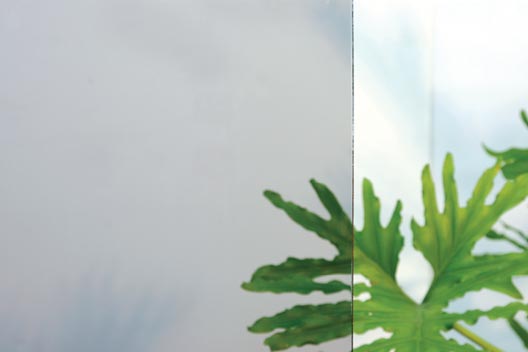 Grey Glass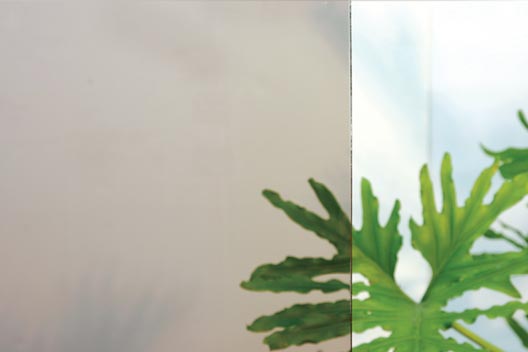 Bronze Glass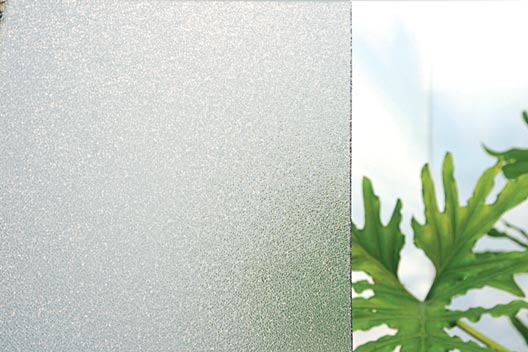 Frosted Glass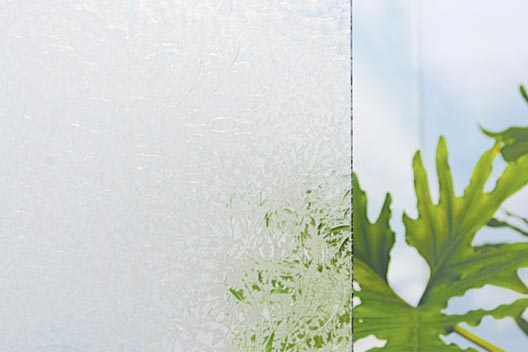 Glue Chip Glas
Get a free quote
Future-proof your investment in replacement windows. Get top performance, great looks, and a 25-year warranty — all at a competitive price. Our quotes are no-pressure, no-obligation, and FREE.